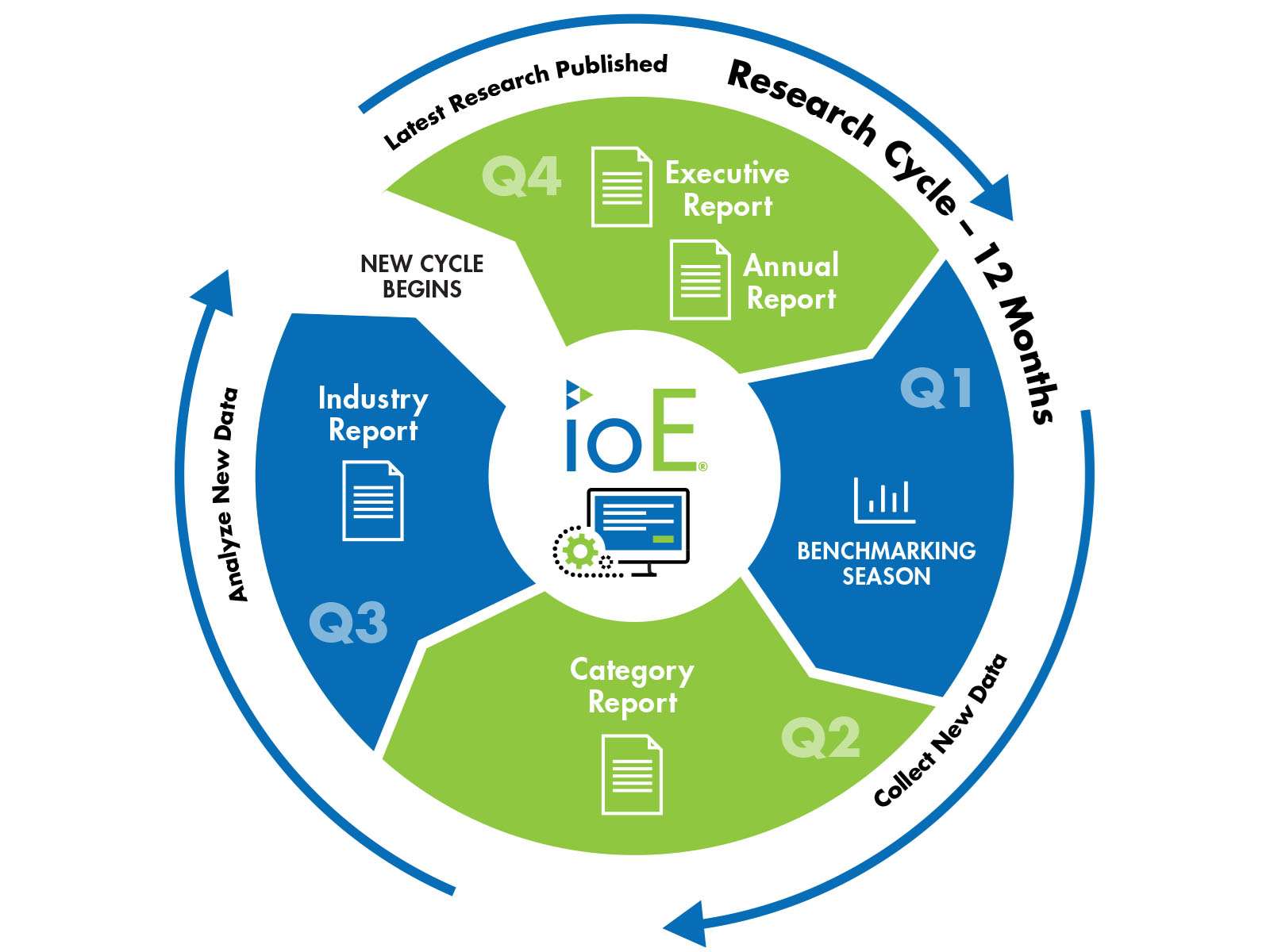 Insights on Excellence® Research
This annual IoE research cycle depicts how the IoE Benchmarking Tool, published research, and various member events work together to provide comprehensive learnings and exclusive engagement opportunities.
Using a strategy informed by voice of customer feedback, the official IoE research cycle starts each year in the fourth quarter with the release of the IoE Executive Brief. The themes and key takeaways featured in this report drive the next 12 months of IoE publications, event programming, and networking discussions for ASQE Organizational Members.
To participate in the research, the IoE Benchmarking Season opens each year in February and concludes in the third quarter. Research gathered during this time reflects all categories of the IoE Benchmarking Tool, an exclusive benefit of ASQE Organizational Membership.