 Quality Progress

As artificial intelligence and smart technologies continue to advance, ISO 9001, ISO 14001, certifications and audits must keep pace.
ASQ Celebrates Milestone Year
This year marks ASQ's 75th anniversary. Take a trip down memory lane throughout the year as we share some classic QP content.
Reaction Gauge
A World Economic Forum survey revealed that half of the workforce must be reskilled for new technologies by 2025. Which of these skills from their list do you consider most critical for quality professionals? Why?
- Analytical thinking.
- Active learning.
- Complex problem solving.
- Leadership.
- Creativity.
- Technology use.

Discussions Subscribe for Newsletters
Don't have an ASQ account? A free ASQ account will be created by subscribing to an enewsletter. Stay in the Loop Ask an Expert
Have you run into a problem you can't seem to solve? Look no further. QP's experts provide answers and insights to your toughest questions. Submit your Question Today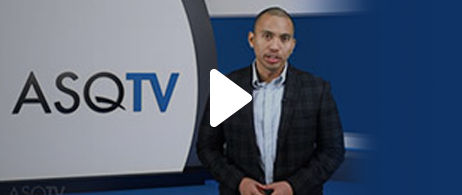 Watch this Episode of ASQ TV
Recent health guidelines have caused companies and independent auditors to view an online audit as a viable alternative to the on-site audit. In this video, Lance Coleman, an ASQ instructor and principal consultant at Full Moon Consulting, details the benefits of online audits, how to get top management buy in and how to conduct an online audit.
Watch This Episode