 Quality Progress

Examining a problem's essence and appearance through advanced quality tools.

Adjust control chart constants to lower false and nuisance alarm rates.

Finding answers for today's complex challenges through W. Edwards Deming's system of profound knowledge.
Editor's Picks
Here's a roundup of great resources you don't want to miss.
Reaction Gauge
Technology is transforming the workplace and workforce, and the markets that organizations serve. Changes include faster communication technologies and increasingly large amounts of data, but the key to success is identifying technology's effectiveness in making critical decisions. Has your organization invested in or implemented Industry 4.0 technologies? Does it have an effective digital transformation roadmap?

Discussions Subscribe for Newsletters
Don't have an ASQ account? A free ASQ account will be created by subscribing to an enewsletter. Stay in the Loop Ask an Expert
Have you run into a problem you can't seem to solve? Look no further. QP's experts provide answers and insights to your toughest questions. Submit your Question Today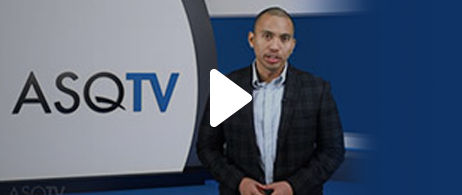 Watch This Episode of ASQ TV
On the the ASQTV specialty channel dedicated to quality tools, watch videos on the basic seven, calibration, idea generation and creativity, as well as root cause analysis. Watch This Episode