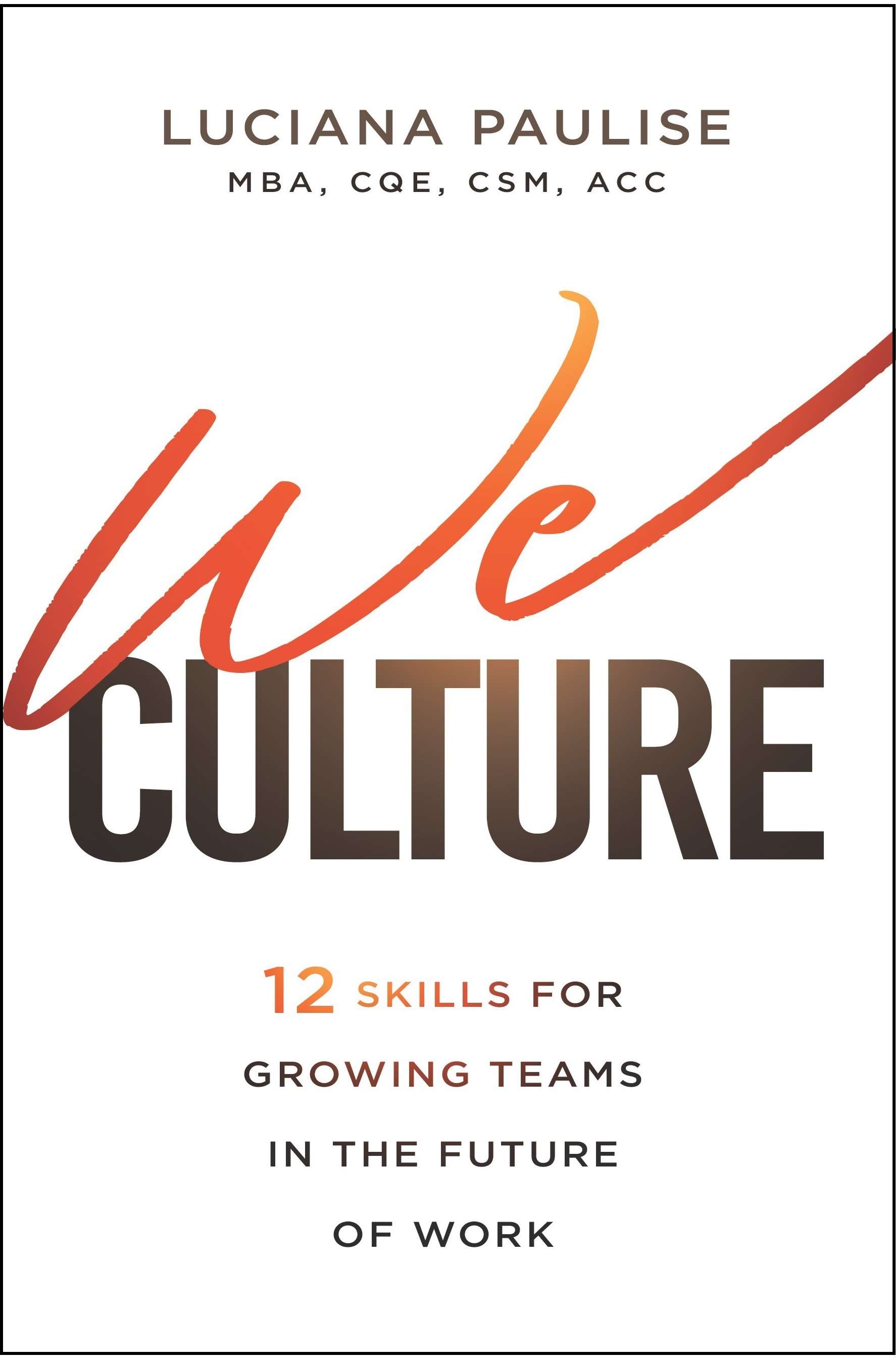 We Culture
12 Skills for Growing Teams in the Future of Work
Luciana Paulise
Softcover,
306 pages, Published 2022
Dimensions: 6x9 inches
ISBN: 978-1-63694-017-5
Item Number: H1591
Member Price: $
28
List Price: $

40
Looking to purchase for a course or large group?
Keywords
company culture
transformation
teamwork
Six Sigma
Description
In the pre-pandemic era, company culture was a given. Employees were expected to observe and mimic their leaders to follow the unspoken rules. The pandemic, however, revealed that most organizations lacked a corporate culture and operational agility to respond to permanent change.

Today's global, complex, and disruptive business environment demands companies to make their organizations more adaptive and agile. It's imperative that organizations upskill their personnel and set their culture intentionally. The companies that develop this culture right will have an incredible, competitive advantage. Leading change is everybody's job; nobody can do it alone. A systemic and collaborative approach is needed: we culture mentality.

The We Culture book will help you create a culture in the future of work to increase employee engagement, agility, quality, and innovation through the 12-skills CARE model for hybrid workplaces.
You will find:
▪ Real-life examples and interviews with company leaders
▪ Hands-on exercises in every chapter
▪ Opportunities for blended learning with the We Culture platform including videos, blogs, and audio content

We Culture is an invitation to co-create a culture of conscious teamwork, where we can bring our whole selves to work, while simultaneously producing more cost-effective products and services to become more customer oriented.

Luciana Paulise, MBA, CQE, CSM, ACC, is founder of Biztorming Training & Consulting and The We Culture, LLC. As a quality engineer, agile coach, and scrum master, she conducts research and advisory work on company culture and team dynamics. She has helped a wide range of companies, from small businesses to Fortune 100 corporations, to improve quality, employee engagement, and innovation. Luciana is the author of 5S Your Life and a regular contributor for Forbes, Quality Progress magazine, and other international media outlets.