ASQ, like the general public, is concerned about the growing spread of COVID-19 (coronavirus). The health and safety of our members, customers, instructors, and staff is of utmost importance.
At the forefront of our attention is WCQI. We have had many discussions surrounding how ASQ would proceed with our annual conference and have made the decision to cancel. WCQI will not be held in May 2020.
For those who have registered for the conference, you do not need to take any action to cancel. ASQ will handle the cancellation process and you have the option to have the funds held on your account for use on any other ASQ event or purchase through December 31, 2021 or be refunded. If you'd like a refund, please contact help@asq.org.
ASQ is continuously evaluating decisions to cancel or reschedule in-person training courses. Course registrants will be notified directly of any changes made. Please contact ASQ Customer Care with any questions or concerns via help@asq.org.
Following the guidance of the state of Wisconsin government and public health officials, and to help minimize the potential spread of the virus, ASQ headquarters has moved to a temporary remote work policy through April 24.
Given the dynamic circumstances, we are experiencing an increase in contact volumes and longer than normal wait and response times. Our service remains our top priority, and we are doing everything we can to honor our commitment to supporting you and continuing the Society's business operations.
We thank you for your understanding, patience, and loyalty as we work toward implementing extra precautions during these unpredictable times.
Read ASQ's most up-to-date communication on COVID-19.
Speak to a Customer Care Representative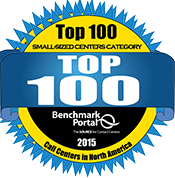 Customer Care Representatives are available during the following hours:
Monday-Friday: 7:00 a.m. to 5:00 p.m. Central
North America: 800-248-1946 (United States and Canada only)
Mexico: Mobile/cell 001-877-442-8726; other phone 001-882-442-8726
All other locations: +1-414-272-8575
Fax: 414-272-1734
Contact Us on Social Media
Contact Us Through the Postal Service
American Society for Quality
P.O. Box 3005
Milwaukee, WI 53201-3005
or
600 North Plankinton Avenue
Milwaukee, WI 53203
USA
Update Your Contact Information
Are you a current ASQ member with outdated contact information? Please update your contact information, including your e-mail address, so we can serve you better. You will need to have your member number and password ready to log in. Need help logging in?