ASQ.org will be completing important routine maintenance starting Saturday, October 16, from 11:00 p.m. through Sunday, October 17, at 5:00 a.m. (CT) to make upgrades to our system in an effort to better serve your needs.
Speak to a Customer Care Representative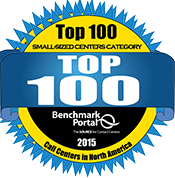 Read ASQ's latest updates on COVID-19
Customer Care Representatives are available during the following hours:
Monday-Thursday: 7:00 a.m. to 5:00 p.m. Central
Friday: 7:00 a.m. to 12:00 p.m. Central
North America: 800-248-1946 (United States and Canada only)
Mexico: Mobile/cell 001-877-442-8726; other phone 001-882-442-8726
All other locations: +1-414-272-8575
Fax: 414-272-1734
Contact Us on Social Media
Contact Us Through the Postal Service
American Society for Quality
P.O. Box 3005
Milwaukee, WI 53201-3005
or
600 North Plankinton Avenue
Milwaukee, WI 53203
USA
Update Your Contact Information
Are you a current ASQ member with outdated contact information? Please update your contact information, including your e-mail address, so we can serve you better. You will need to have your member number and password ready to log in. Need help logging in?