Quality Resources
THE WORLD'S MOST COMPREHENSIVE LIBRARY OF QUALITY RESOURCES.
ASQ's Quality Resources is your one-stop online library of information related to quality. Access 70 years' worth of content for all experience levels.

Getting started:
---
Editor's Picks
Professional certifications help to advance your career and increase your value to your organization. In fact, more and more employers view certification as a way to assess whether an individual possesses the skills and knowledge required for successful performance in a particular job role. Learn the difference between a certificate and a certification, and how both can help you.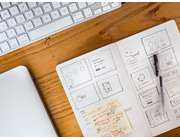 Change management is not just about improving processes—it's about empowering those who carry out the changes. That's why it's important to relate to people at all levels and functions in an organization. In this article from Quality Progress, Roy Green shares lessons Phillip Crosby taught him the importance of focusing on the individual.
No Six Sigma Green Belt should be without this easy-to-use reference pocket guide. It contains material to help you follow the DMAIC process and keep your projects on track. The Green Belt Memory Jogger offers numerous examples, illustrations, and tips, perfect for those familiar with Six Sigma methodologies. It's also a helpful teaching tool when mentoring those beginning their Six Sigma journey.
---
Have a quality question you need answered? Ask the experts at ASQ! We have team of quality professionals who are ready to answer a variety of questions. Submit your question or search our archives for helpful information.
Quote Of The Day
Quote Of The Day
---
All problems become smaller if, instead of indulging them, you confront them. Touch a thistle timidly and it pricks you; grasp it boldly and its spine crumbles.
William S. Halsey, United States Navy
WHAT DO YOU WANT TO DO?
FIND RESOURCES BY TOPIC
USE A QUALITY TOOL
SOLVE A PROBLEM
APPLY KNOWLEDGE IN MY INDUSTRY