Book of the Week
Featured Book
Root Cause Analysis, Second Edition
Dukes Okes, February 2019
This best-seller can help anyone whose role is to try to find specific causes for failures.

It provides detailed steps for solving problems, focusing more heavily on the analytical process involved in finding the actual causes of problems. It does this using figures, diagrams, and tools useful for helping to make our thinking visible. This increases our ability to see what is truly significant and to better identify errors in our thinking.

In the sections on finding root causes, this second edition now includes: more examples on the use of multi-vari charts; how thought experiments can help guide data interpretation; how to enhance the value of the data collection process; cautions for analyzing data; and what to do if one can't find the causes. In its guidance on solution identification, biomimicry and TRIZ have been added as potential solution identification techniques. In addition, the appendices have been revised to include: an expanded breakdown of the 7 M's, which includes more than 50 specific possible causes; forms for tracking causes and solutions, which can help maintain alignment of actions; techniques for how to enhance the interview process; and example responses to problem situations that the reader can analyze for appropriateness.
Member Price: $
40.00
List Price: $

60.00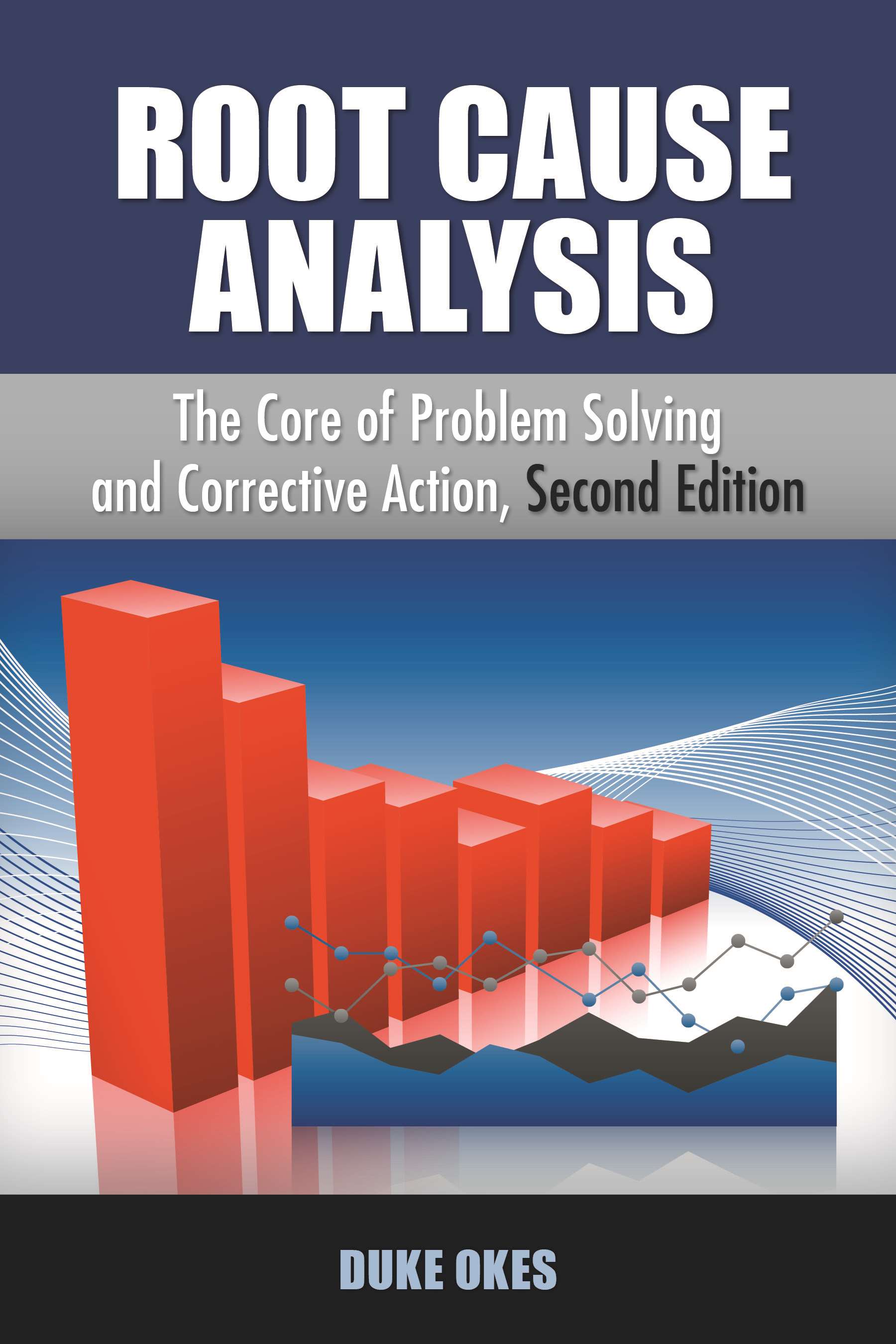 ---
---
Contact Quality Press
North America: 800-248-1946
Mexico: Mobile/cell 001-877-442-8726;
other phone 001-882-442-8726
All other locations: +1-414-272-8575
Fax: 414-272-1734
Email: qpress@asq.org
---
---
Subscribe to Quality Press News
Our monthly e-newsletter
Become an Author
Proposal guidelines and online submission form, including current calls for authors.
---
Coming soon to Quality Press
May
The Journey: Achieving Sustained Organizational Success (H1561)
Data Integrity and Compliance: A Primer for Medical Product Manufacturers (H1562)
Baldrige User's Guide, 2019-2020 (H1565)
Learn more about Quality Press
Find information about ordering and connecting with Quality Press.