Featured Book
Featured Book
Nuclear Auditing Handbook
Charles Moseley; Karen Douglas; Norman Moreau, September 2021
Initially developed as a tool for training lead auditors of nuclear quality systems, the Nuclear Auditing Handbook has also been used as a reference by quality managers who plan quality system audits. It provides detailed material in such aspects as the development, administration, planning, preparation, performance, and reporting of quality system audits in energy-related fields. ASQ's Nuclear Committee of the Energy and Environment Division gathered a team of highly seasoned experts in the nuclear auditing field to expand this new edition's content and bring it current to modern-day best practices and standards.
This book introduces updated information about requirements and standards, including the 2019 editions of the American Society of Mechanical Engineers (ASME) NQA-1 "Quality Assurance Program Requirements for Nuclear Facility Applications" and ASME BPVC Sections I; IV; and VIII, Divisions 1 and 2. The authors and editors have also added helpful tools to aid nuclear auditors, including case studies suitable for training auditors, blank forms for convenient use, and samples of completed forms.
Member Price: $
105
List Price: $

150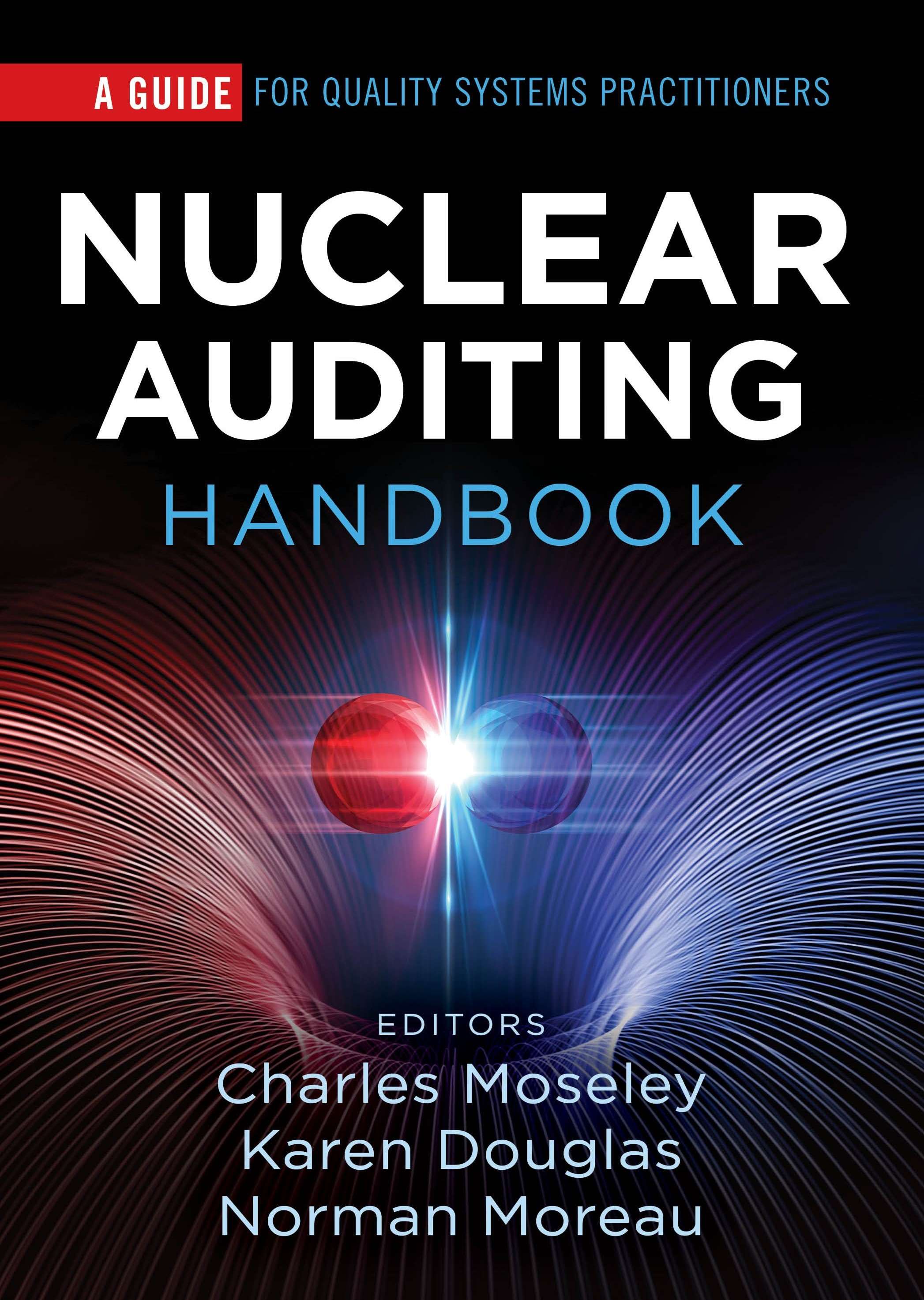 ---
---
---
Contact Quality Press
North America: 800-248-1946
Mexico: Mobile/cell 001-877-442-8726;
other phone 001-882-442-8726
All other locations: +1-414-272-8575
Fax: 414-272-1734
Email: books@asq.org
---
---
Subscribe to Quality Press News
Our monthly e-newsletter
Become an Author
View our proposal guidelines, including current calls for authors.
---
New Release!
Complex Service Delivery Processes, Fourth Edition (H1588)
Coming Soon to Quality Press
December 2021
The ASQ Certified Quality Process Analyst Handbook, Third Edition (H1579)
January 2022
Risk Management for Medical Device (MD/IVD) Manufacturers (H1593)
Handbook of Investigation and Effective CAPA Systems, Third Edition (H1589)
February 2022
Successful Management of Cloud Computing and DevOps (H1586)
March 2022
Practical Engineering, Process and Reliability Statistics, Second Edition (H1595)
April 2022
The ASQ Metrology Handbook, Third Edition (H1596)
May 2022
Smart Cities Framework (H1584)
The We Culture (H1591)
June 2022
The ASQ Certified Six Sigma Green Belt Handbook, Third Edition (H1597)
July 2022
The ASQ Certified Six Sigma Yellow Belt Study Guide, Second Edition (H1598)
The ASQ Certified Six Sigma Yellow Belt Handbook, Second Edition (H1599)
August 2022
The ASQ Certified Six Sigma Black Belt Handbook, Fourth Edition (H1603)
The ASQ Certified Quality Engineer Handbook, Fifth Edition (H1602)
September 2022
Certified Quality Engineer Study Guide, Second Edition (H1601)
October 2022
The Quality Toolbox, Third Edition (H1592)
November 2022
The Cost of Poor Quality (H1600)
Learn more about Quality Press
Find information about ordering and connecting with Quality Press.