Book of the Week
Featured Book
Risk Management Using Failure Mode and Effect Analysis (FMEA)
D.H. Stamatis, January 2019
Risk is everywhere. It does not matter where we are or what we do. It affects us on a personal level, but it also affects us in our world of commerce and our business.

This indispensable summary guide is for everyone who wants some fast information regarding failures and how to deal with them.

It explores the evaluation process of risk by utilizing one of the core methodologies available: failure modes and effects analysis (FMEA). The intent is to make the concepts easy to understand and explain why FMEA is used in many industries with positive results to either eliminate or mitigate risk.
Member Price: $
36.00
List Price: $

60.00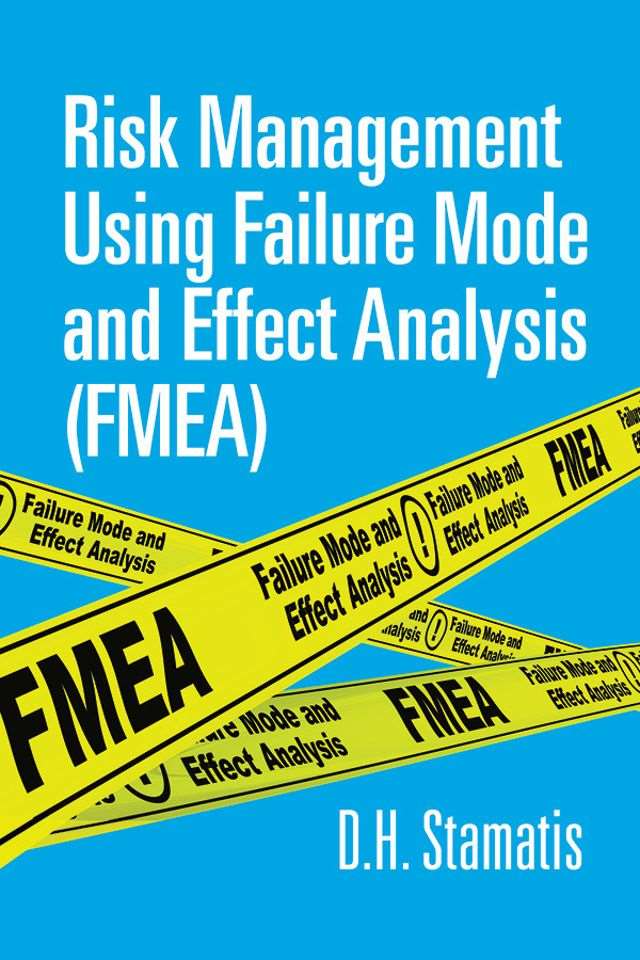 ---
---
Contact Quality Press
North America: 800-248-1946
Mexico: Mobile/cell 001-877-442-8726;
other phone 001-882-442-8726
All other locations: +1-414-272-8575
Fax: 414-272-1734
Email: qpress@asq.org
---
---
Subscribe to Quality Press News
Our monthly e-newsletter
Become an Author
Proposal guidelines and online submission form, including current calls for authors.
---
Coming soon to Quality Press
January
Risk Management Using Failure Mode and Effect Analysis (FMEA)

February
Data Quality: Dimensions, Measurement, Strategy, Management, and Governance
Root Cause Analysis: The Core of Problem Solving and Corrective Action, Second Edition
Implementing ISO/IEC 17025:2017: A Practical Guide

Learn more about Quality Press
Find information about ordering and connecting with Quality Press.