Book of the Week
Featured Book
Practical Design of Experiments (DOE)
Durivage, Mark Allen, February 2016
This book was written to aid quality technicians and engineers. It is a result of 30 years of quality-related work experience. To that end, the intent of this book is to provide the quality professional working in virtually any industry a quick, convenient, and comprehensive guide to properly conducting design of experiments (DOE) for the purpose of process optimization.
This is a practical introduction to the basics of DOE, intended for people who have never been exposed to design of experiments, been intimidated in their attempts to learn about DOE, or have not appreciated the potential of this family of tools in their process improvement and optimization efforts.
In addition, this book is a useful reference when preparing for and taking many of the ASQ quality certification examinations, including the Certified Quality Technician (CQT), Certified Six Sigma Green Belt (CSSGB), Certified Quality Engineer (CQE), Certified Six Sigma Black Belt (CSSBB), and Certified Reliability Engineer (CRE).
Member Price: $
42.00
List Price: $

70.00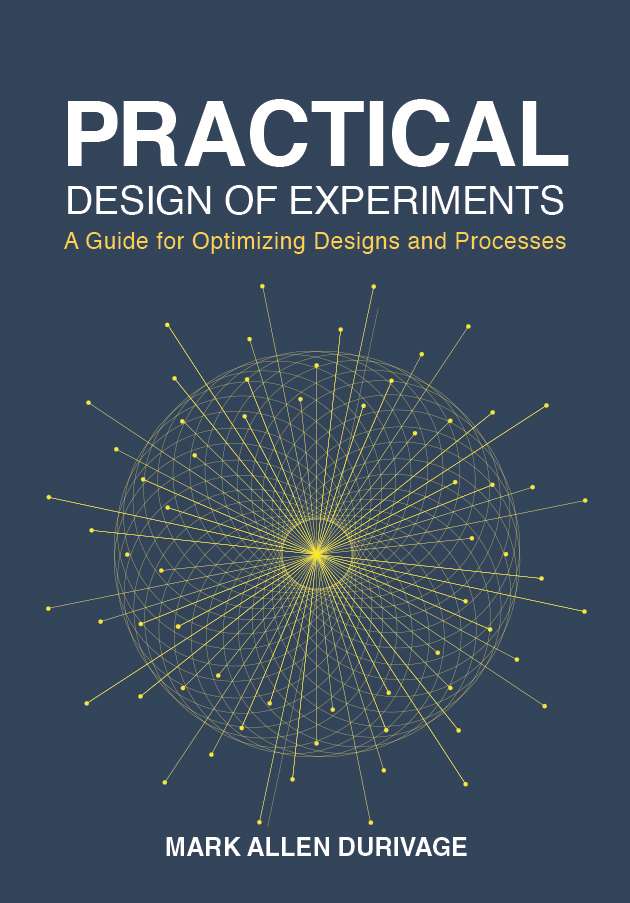 ---
---
Contact Quality Press
North America: 800-248-1946
Mexico: Mobile/cell 001-877-442-8726;
other phone 001-882-442-8726
All other locations: +1-414-272-8575
Fax: 414-272-1734
Email: qpress@asq.org
---
---
Subscribe to Quality Press News
Our monthly e-newsletter
Become an Author
Proposal guidelines and online submission form, including current calls for authors.
---
Coming soon to Quality Press
September
A Practical Field Guide for ISO 14001:2015
Learn more about Quality Press
Find information about ordering and connecting with Quality Press.