Featured Book
Featured Book
Culture Is Everything
Jeff Veyera, February 2020
Culture IS Everything. As organizational leaders and managers, we can successfully apply all of the Lean Six Sigma principles, quality ideas, and best practices we know and still fail because we have done so within a company culture utterly hostile to such endeavors. In this book, Jeff Veyera shows you how to diagnose your company's culture in terms of its suitability for your preferred quality improvement approach and then offers guidance on how to either tailor your approach to that culture or change the culture to better suit your approach. If you've ever executed a brilliant initiative only to see it chewed up in the prevailing culture of your company, this book is your protection against such soul-crushing setbacks in the future.
"Kudos…The first book I've seen that approaches cultural transformation with an emphasis on process improvement, including rational how-to steps that quality geeks can relate to…. Jeff sharing his personal stories adds a richness to this book and certainly makes it relatable to the quality professional."
—Laura Kinney, VP, Operational Excellence, Signature Healthcare
"The author delivers on his initial promise…providing a toolkit to help you evaluate, change, and sustain your company culture. Throughout the book the author discusses the concepts and a logical strategy and then provides the 'how-to' tools for implementation, giving readers actionable benefits from the book, not just theory…Veyera introduces the concept of using guerrilla warfare in the struggle between the culture lived and the culture desired. This is particularly appropriate, as the old culture is geared to protect itself, not to bring about its own demise. Organizations continually fall into the trap of letting the existing culture dictate how culture change will be carried out…Having been involved in a few change efforts, I found the discussion of steps to protect yourself especially valuable. I really could have used that back in the day."
—Tom Bacus, Chief Executive Manager, Bacus & Associates, LLC
About the Author
Jeff Veyera is a career-long quality professional, Six Sigma Master Black Belt, Certified Quality Manager, and Lean Leader with over 25 years of experience in healthcare, military, manufacturing, consulting, and supply chain management. He is a Senior Member of the American Society for Quality. He lives in Fort Lupton, CO, with his wife, four children, two cats, and one dog. He is a graduate of the United States Air Force Academy and is proud to be '93.
Member Price: $
26.60
List Price: $

38.00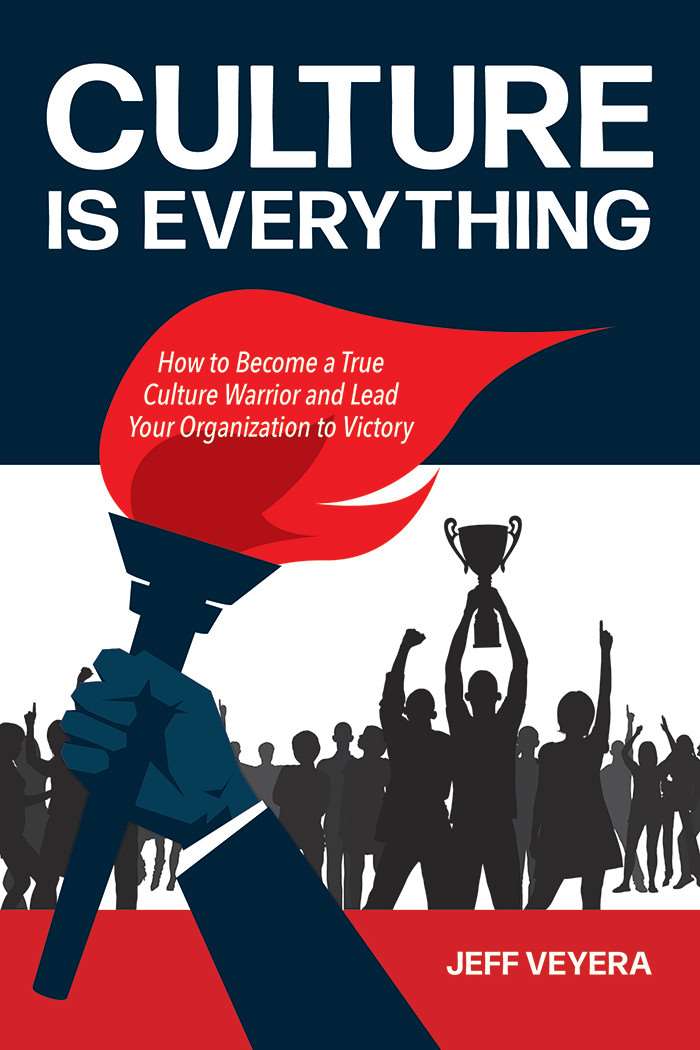 ---
---
Contact Quality Press
North America: 800-248-1946
Mexico: Mobile/cell 001-877-442-8726;
other phone 001-882-442-8726
All other locations: +1-414-272-8575
Fax: 414-272-1734
Email: books@asq.org
---
---
Subscribe to Quality Press News
Our monthly e-newsletter
Become an Author
View our proposal guidelines, including current calls for authors.
---
Coming Soon to Quality Press
April 2020
The ASQE Certified Quality Improvement Associate Handbook, 4th Edition by Grace L. Duffy and Sandra L. Furterer (H1571)
May 2020
Connected, Intelligent, Automated: The Definitive Guide to Digital Transformation and Quality 4.0 by Nicole Radziwill (H1567)
June 2020
The ASQE Certified Quality Manager / Operational Excellence Handbook, 5th Edition by Douglas Wood and Sandra L. Furterer, Editors (H1569)
The ASQE Certified Quality Auditor Handbook, 5th Edition by Lance B. Coleman Sr., Editor (H1570)
Learn more about Quality Press
Find information about ordering and connecting with Quality Press.