Featured Book
Featured Book
Complex Service Delivery Processes, Fourth Edition
Jean Harvey, October 2021
Different types of organizations provide services that require multiple, complex services to produce results. Oftentimes, those complex services morph into a maze of system processes that crisscross, impeding the smooth operation of processes and value creation. So how can you manage multiple services efficiently and effectively? This book outlines the strategy and execution needed to meet your goals. Numerous examples, exercises, and tools are included to help explain and clarify.
The revised fourth edition includes a new focus on the impact of artificial intelligence in complex services, as well as links to video clips and podcasts. Professionals, semi-professionals, and technical workers in all areas, from law to medicine, accounting to engineering, social work to architecture, will find this book an invaluable tool in achieving success.
Jean Harvey, PhD is a professor of operations management at the University of Quebec in Montreal (ESG-UQAM). He has won numerous international awards for his publications and innovative approaches to executive training, including the Shanghai Magnolia quality award. He is a lifetime member of the Production and Operations Management Society and Co-chairperson of the RBC Chair in financial services management.
Member Price: $
56.00
List Price: $

80.00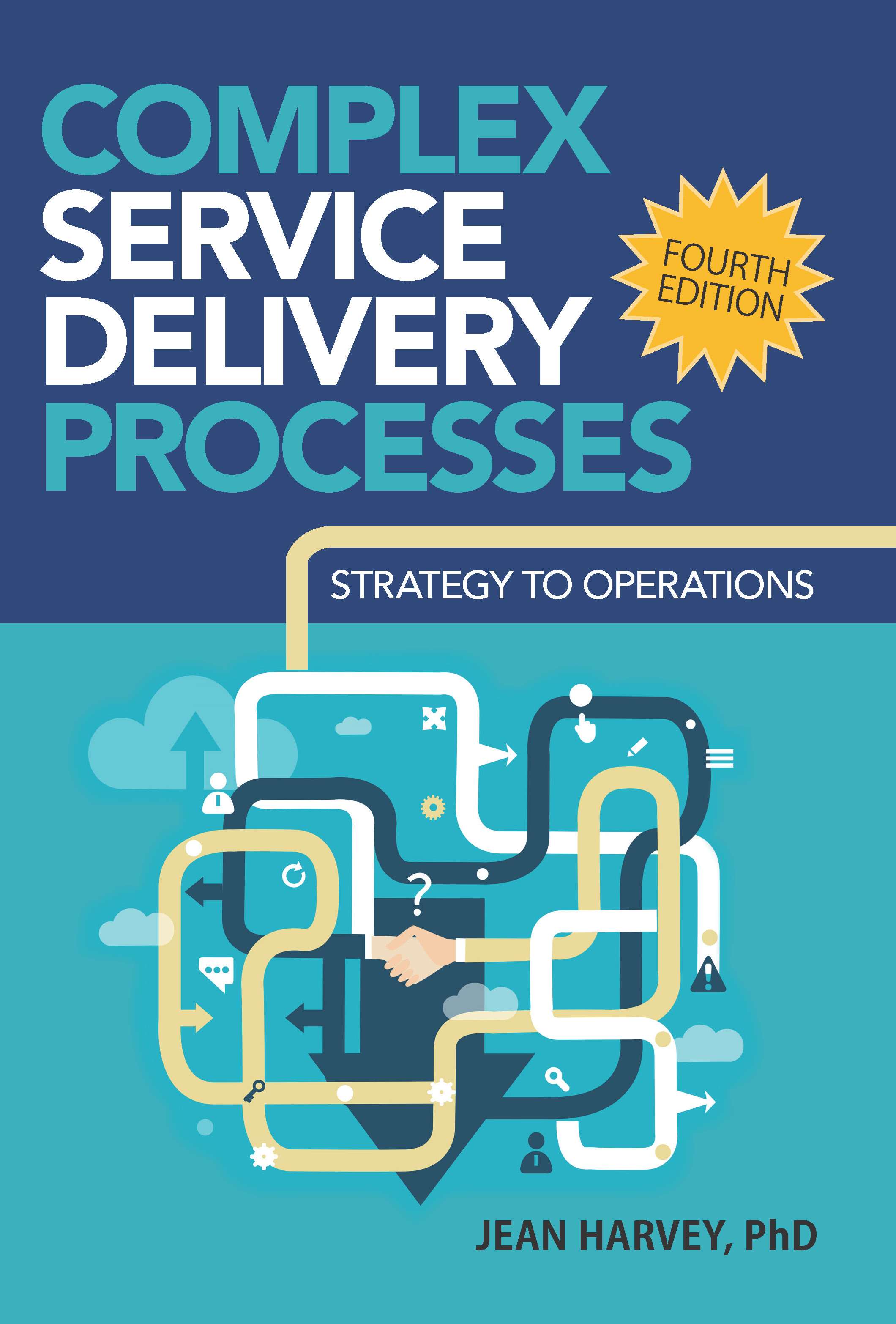 ---
---
---
Contact Quality Press
North America: 800-248-1946
Mexico: Mobile/cell 001-877-442-8726;
other phone 001-882-442-8726
All other locations: +1-414-272-8575
Fax: 414-272-1734
Email: books@asq.org
---
---
Subscribe to Quality Press News
Our monthly e-newsletter
Become an Author
View our proposal guidelines, including current calls for authors.
---
New Release!
Complex Service Delivery Processes, Fourth Edition (H1588)
Coming Soon to Quality Press
January 2022
The ASQ Certified Quality Process Analyst Handbook, Third Edition (H1579)
Risk Management for Medical Device (MD/IVD) Manufacturers (H1593)
Handbook of Investigation and Effective CAPA Systems, Third Edition (H1589)
February 2022
Successful Management of Cloud Computing and DevOps (H1586)
March 2022
Practical Engineering, Process and Reliability Statistics, Second Edition (H1595)
April 2022
The ASQ Metrology Handbook, Third Edition (H1596)
May 2022
Smart Cities Framework (H1584)
The We Culture (H1591)
June 2022
The ASQ Certified Six Sigma Green Belt Handbook, Third Edition (H1597)
July 2022
The ASQ Certified Six Sigma Yellow Belt Study Guide, Second Edition (H1598)
The ASQ Certified Six Sigma Yellow Belt Handbook, Second Edition (H1599)
August 2022
The ASQ Certified Six Sigma Black Belt Handbook, Fourth Edition (H1603)
The ASQ Certified Quality Engineer Handbook, Fifth Edition (H1602)
September 2022
Certified Quality Engineer Study Guide, Second Edition (H1601)
October 2022
The Quality Toolbox, Third Edition (H1592)
November 2022
The Cost of Poor Quality (H1600)
Learn more about Quality Press
Find information about ordering and connecting with Quality Press.