Featured Book
Featured Book
Navigating Big Data Analytics
William D. Mawby, July 2021
More organizations and their leaders are looking to big data to transform processes and elevate the quality of products and services. Yet, gathering and storing large amounts of data isn't the quick fix often sought after. Without analysts—the human component—to interpret that data, the cost of incorrect or misinterpreted data can greatly impact organizations.
In this book, William Mawby examines the claims of big data analysis in detail. Using examples to illustrate potential problems that may lead to inefficient and inaccurate results, Mawby helps practitioners avoid potential pitfalls and offers application methods to incorporate big data analytics into your company that will enhance your analytic efforts.
William D. Mawby, Ph.D. has extensive consulting, teaching, and project experience and has taught more than 200 courses on many subjects in statistics and mathematics. He is currently writing, teaching courses on climate change and big data, and volunteering at the American Association for the Advancement of Science and the Union of Concerned Scientists.
Member Price: $
28.00
List Price: $

40.00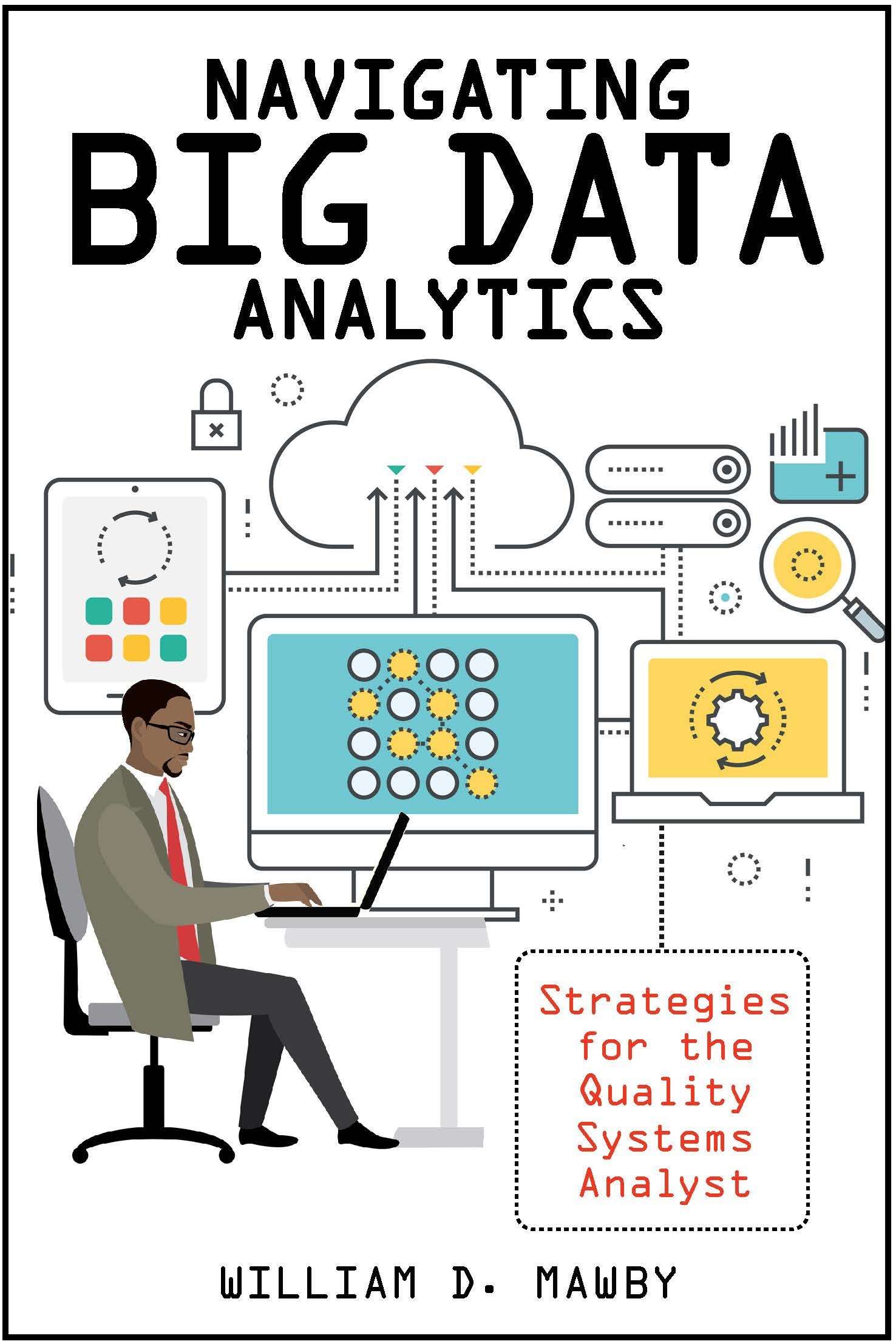 ---
---
---
Contact Quality Press
North America: 800-248-1946
Mexico: Mobile/cell 001-877-442-8726;
other phone 001-882-442-8726
All other locations: +1-414-272-8575
Fax: 414-272-1734
Email: books@asq.org
---
---
Subscribe to Quality Press News
Our monthly e-newsletter
Become an Author
View our proposal guidelines, including current calls for authors.
---
New Release!
Complex Service Delivery Processes, Fourth Edition (H1588)
Coming Soon to Quality Press
December 2021
The ASQ Certified Quality Process Analyst Handbook, Third Edition (H1579)
January 2022
Risk Management for Medical Device (MD/IVD) Manufacturers (H1593)
Handbook of Investigation and Effective CAPA Systems, Third Edition (H1589)
February 2022
Successful Management of Cloud Computing and DevOps (H1586)
March 2022
Practical Engineering, Process and Reliability Statistics, Second Edition (H1595)
April 2022
The ASQ Metrology Handbook, Third Edition (H1596)
May 2022
Smart Cities Framework (H1584)
The We Culture (H1591)
June 2022
The ASQ Certified Six Sigma Green Belt Handbook, Third Edition (H1597)
July 2022
The ASQ Certified Six Sigma Yellow Belt Study Guide, Second Edition (H1598)
The ASQ Certified Six Sigma Yellow Belt Handbook, Second Edition (H1599)
August 2022
The ASQ Certified Six Sigma Black Belt Handbook, Fourth Edition (H1603)
The ASQ Certified Quality Engineer Handbook, Fifth Edition (H1602)
September 2022
Certified Quality Engineer Study Guide, Second Edition (H1601)
October 2022
The Quality Toolbox, Third Edition (H1592)
November 2022
The Cost of Poor Quality (H1600)
Learn more about Quality Press
Find information about ordering and connecting with Quality Press.