Featured Book
Featured Book
Risk Management for Medical Device Manufacturers
Joe Simon, January 2022
As a quality professional in the medical device industry, you know all too well the importance of a risk management process—and how iterative it can be. Industry regulations and standards—like ISO 14971—help medical device manufacturers define risk management processes, but they don't make them "bulletproof"—that is, ensure the efficacy of their products while minimizing future liability.

This book can help you build a "bulletproof" risk process. You will learn how:
• Designing product and manufacturing processes controls risks
• Using consistent language in a holistic, closed-loop risk management system leads to greater efficiency
• Creating useable and audit-ready risk documents can support verification/validation (V/V) sampling plans
• Developing labels and instructions can help end-users and patients clearly understand the pertinent risks
• Creating post-market surveillance (PMS) processes is essential to determine if additional clinical/performance studies are necessary

Joe Simon holds an MBA and has been a member of ASQ since 2008. Over his nearly 30-year career, he worked with numerous companies as an employee and a consultant to build or improve complaint analysis, trending, post-market surveillance (PMS), nonconformance (NC), corrective action/preventive action (CAPA), stewardship, and risk management processes.
Member Price: $
42
List Price: $

60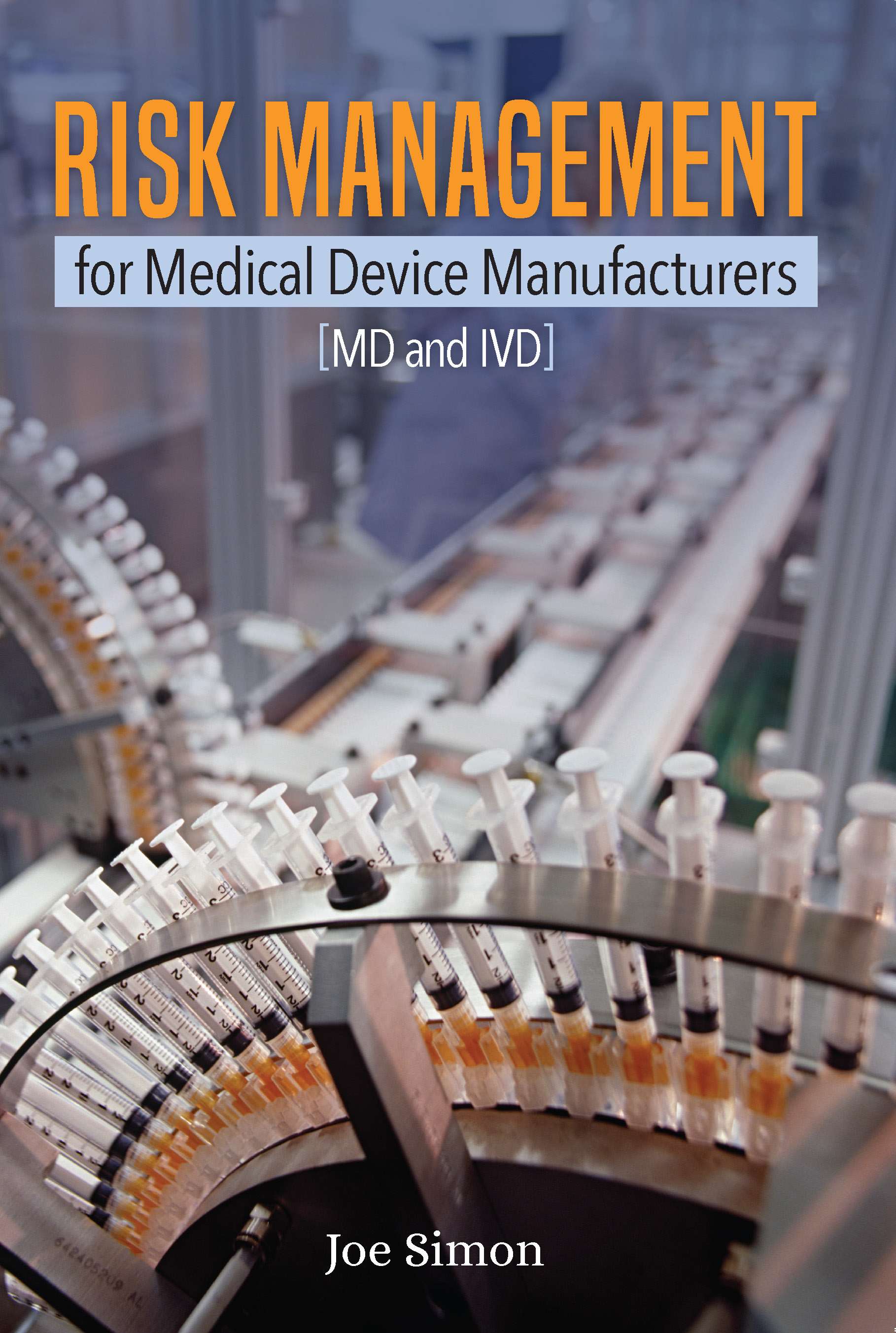 ---
---
---
Contact Quality Press
North America: 800-248-1946
Mexico: Mobile/cell 001-877-442-8726;
other phone 001-882-442-8726
All other locations: +1-414-272-8575
Fax: 414-272-1734
Email: books@asq.org
---
---
Subscribe to Quality Press News
Our monthly e-newsletter
Become an Author
View our proposal guidelines, including current calls for authors.
---
New Release!
Complex Service Delivery Processes, Fourth Edition (H1588)
Coming Soon to Quality Press
January 2022
The ASQ Certified Quality Process Analyst Handbook, Third Edition (H1579)
Risk Management for Medical Device (MD/IVD) Manufacturers (H1593)
Handbook of Investigation and Effective CAPA Systems, Third Edition (H1589)
February 2022
Successful Management of Cloud Computing and DevOps (H1586)
March 2022
Practical Engineering, Process and Reliability Statistics, Second Edition (H1595)
April 2022
The ASQ Metrology Handbook, Third Edition (H1596)
May 2022
Smart Cities Framework (H1584)
The We Culture (H1591)
June 2022
The ASQ Certified Six Sigma Green Belt Handbook, Third Edition (H1597)
July 2022
The ASQ Certified Six Sigma Yellow Belt Study Guide, Second Edition (H1598)
The ASQ Certified Six Sigma Yellow Belt Handbook, Second Edition (H1599)
August 2022
The ASQ Certified Six Sigma Black Belt Handbook, Fourth Edition (H1603)
The ASQ Certified Quality Engineer Handbook, Fifth Edition (H1602)
September 2022
Certified Quality Engineer Study Guide, Second Edition (H1601)
October 2022
The Quality Toolbox, Third Edition (H1592)
November 2022
The Cost of Poor Quality (H1600)
Learn more about Quality Press
Find information about ordering and connecting with Quality Press.