Transformational Leadership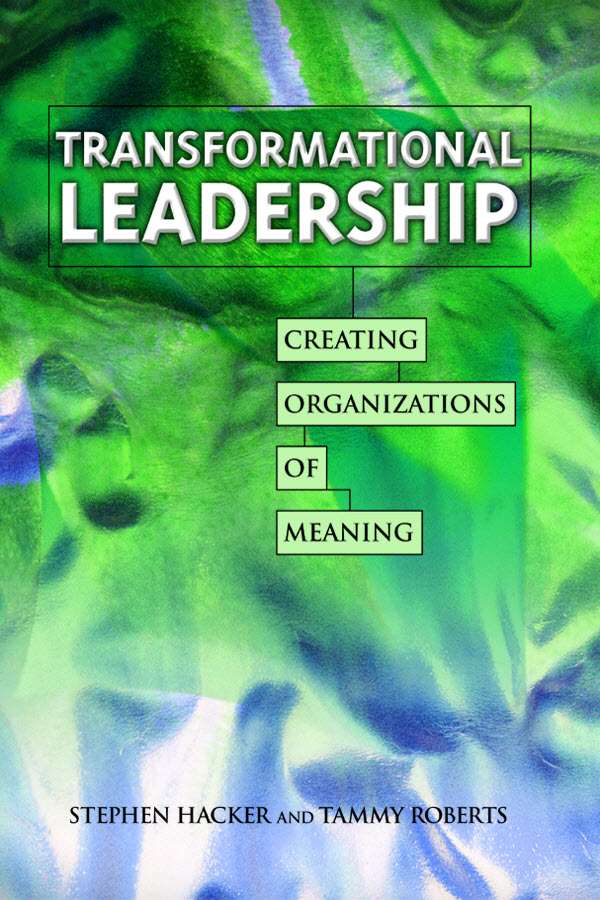 Transformational Leadership
Creating Organizations of Meaning
Stephen Hacker, Tammy Roberts
PDF,
200 pages, Published 2003
ISBN: 9780873894005
Item Number: E1196
Member Price: $
15.00
List Price: $

15.00
Looking to purchase for a course or large group?
Keywords
Retail/Wholesale
Arts/Entertainment
Service
Sales
Insurance
Manufacturing
Finance
Energy/Utilities
Healthcare
Government
Leadership
Description
Organizations are being called upon to evolve to "Organizations of Meaning", where purpose informs all facets of the organization, people and teams operate with a strong sense of intent and common will, and breakthrough results are achieved. Organizations of Meaning are highly talented in their ability to bring purpose to daily work. Leaders and managers grow the culture such that people are clear about their own life direction and its fit with the organization. Relationships are mature and people operate with a casual mind-set, taking responsibility and accountability for the success of the organization. Results are achieved not through manipulative or coercive management techniques but as a natural, authentic expression of the commitment, clarity and conviction of the total organization.
A new kind of leadership is required to create and lead an Organization of Meaning. Delivering on the promises of breakthrough change initiatives requires more than management techniques. The calling is for leadership that honors and appreciates the uniqueness of each individual in the organization, aligning distinctive spirits toward a collective thrust, while at the same time bringing commitment, tenacity and focus to key result areas. With effective transformational leadership bringing forth the new order, amazing results are possible. Not simply theory, but demonstrated in a growing number of organizations around the world.
Transformational Leadership: Creating Organizations of Meaning was written specifically to guide leaders, managers and change agents through an organizational transformation delivering breakthrough results. Authors Stephen Hacker and Tammy Roberts draw on their immense experiences with organizational transformation to write a book that will help guide leaders through these important but trying times.
Includes a life plan, a transformational leadership assessment survey, and summary lesson plans on each major model in the book.