Insights on Excellence® Benchmarking Tool
Participation in the Insights on Excellence® (IoE) Benchmarking Tool is a leading benefit within all three of the new ASQE Organizational Membership levels, providing custom insights through performance-based maturity model scoring. By taking the IoE Benchmarking Tool's survey each year, your organization will highlight emerging industry trends across eight categories of organizational excellence best practices to bring real-world metrics and insights to the quality community for actionable improvement.
Once complete, the IoE Benchmarking Tool also supplies Affiliate Members and Affiliate Employees of ASQE Organizational Membership with a results dashboard, custom reports, performance definitions, global benchmarking comparisons, and ASQ resources to assist in pursuing performance excellence and workforce upskilling. Share results within teams to help prioritize areas for improvement or to gain consensus.
Benchmarking results are compiled annually by ASQE to create industry- and category-specific reports and thought-leadership events like the Ascend Virtual Workshop series and Excellence Roundtable for our members to engage with.
Insights on Excellence® Benchmarking Tool Overview
Watch a brief video about the Benchmarking Tool, including how our Organizational Members can best utilize the custom reports provided to those who complete the survey and how these completed surveys generate the data that develops the IoE research reports. Another video at the bottom of the page explains how this tool is part of the Connected Journey between ASQ, ASQE, and ASQConnEx.

About the Tool
The IoE Benchmarking Tool survey has an initial portion of demographic-based questions to define the Survey Participant's industry, role, and location, followed by eight categories of business topics focused on organizational excellence performance areas: Operations, Voice of the Customer, Workforce, Leadership, Strategy, Technology, Measurements & Results, and Barriers & Disruptors. These categories provide overall performance results.
Survey Process and Using Results
Each of the IoE categories are structured as sets of questions, specific to that topic. There are a variety of question types, including single choice, multiple choice, or scale ratings.
Once the Survey Participant submits all their answers, the next screen is the Results Dashboard, which contains a comprehensive overview of your survey selections and adds up to an overall performance level score.
This overall score contains a description about the current performance of your organization, provides eight category-specific scores, and provides resources to assist in your quality journey.
IoE Maturity Model of Performance Excellence
Level 1: Reactive
Your organization has taken initial steps to establish a quality mindset; however, significant opportunity remains to enhance business performance.
Level 2: Proactive
Your organization has likely matured to where you view quality less as a necessity for compliance and more of an activity to leverage for competitive differentiation.
Level 3: Progressive
Your organization has already successfully demonstrated the business case for quality, continuous improvement, proactive measurement.
Level 4: Predictive
Quality and operational excellence programs have been embedded in the DNA of your customer-centric organization.

IoE Reports Overview
Summary Report
The Summary Report gives each Survey Participant an overall view of their scores by category, additional context on the meaning of those scores, and guidance for key areas of improvement. Download the report and use it to discuss opportunities for continuous improvement with colleagues, or as a performance summary for leadership.
Category Report
Each Category Report includes information on how the Survey Participant's score compares to the current Global Benchmark. Download and review reports to understand areas of higher performance and areas requiring improvement. Participants can also compare categories to further explore results and gain insight into each performance area and use each report's discussion question worksheet to assist in facilitating internal improvement efforts.
IoE Elaboration Report
Once a company's survey time frame has officially closed, ASQE offers Primary Contacts the opportunity to request an IoE Elaboration Report, which contains an overall summary score for all of the organization's Survey Participants, plus a summary score for each of the eight Categories.
The Connected Journey Between ASQ, ASQE, and ASQConnEx
Excellence through quality is the shared mission of ASQ and ASQE. This video will take you through the complete connected journey between ASQ, ASQE, and ASQConnEx—a system that connects year-over-year industry data with the global research being done by ASQE to foster continuous improvement.
The ASQE IoE Benchmarking Tool question set was created with input and review by ASQ Technical Community subject matter experts, and the year-over-year research it provides identifies emerging trends across all industries and facilitates knowledge sharing and content creation across ASQ and ASQE. Together our associations seek to inspire excellence, foster continuous improvement, and use data and best-in-class education to ensure that ASQ and ASQE members make an impact.
Insights on Excellence® and ASQE Organizational Membership
The IoE Benchmarking Tool survey is issued each year, so the Global Benchmarks will reflect the most updated aggregate average of all respondents' scores – this score may change year over year, depending upon the advances in performance and innovation from all ASQE Organizational Member companies contributing to this research survey.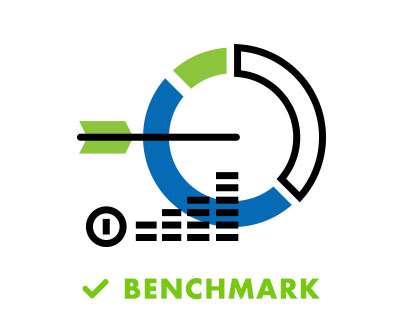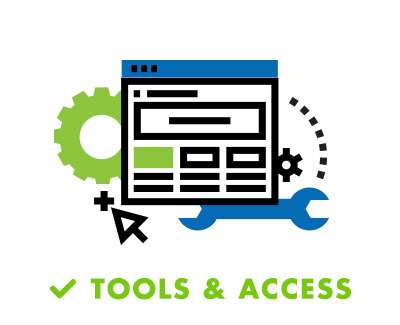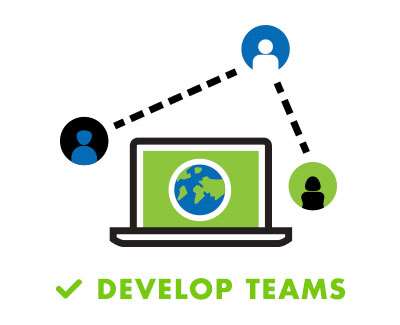 If you want to use the IoE Benchmarking Tool but aren't yet an ASQE Organizational Member, explore the ASQE Organizational Membership levels and join us today!