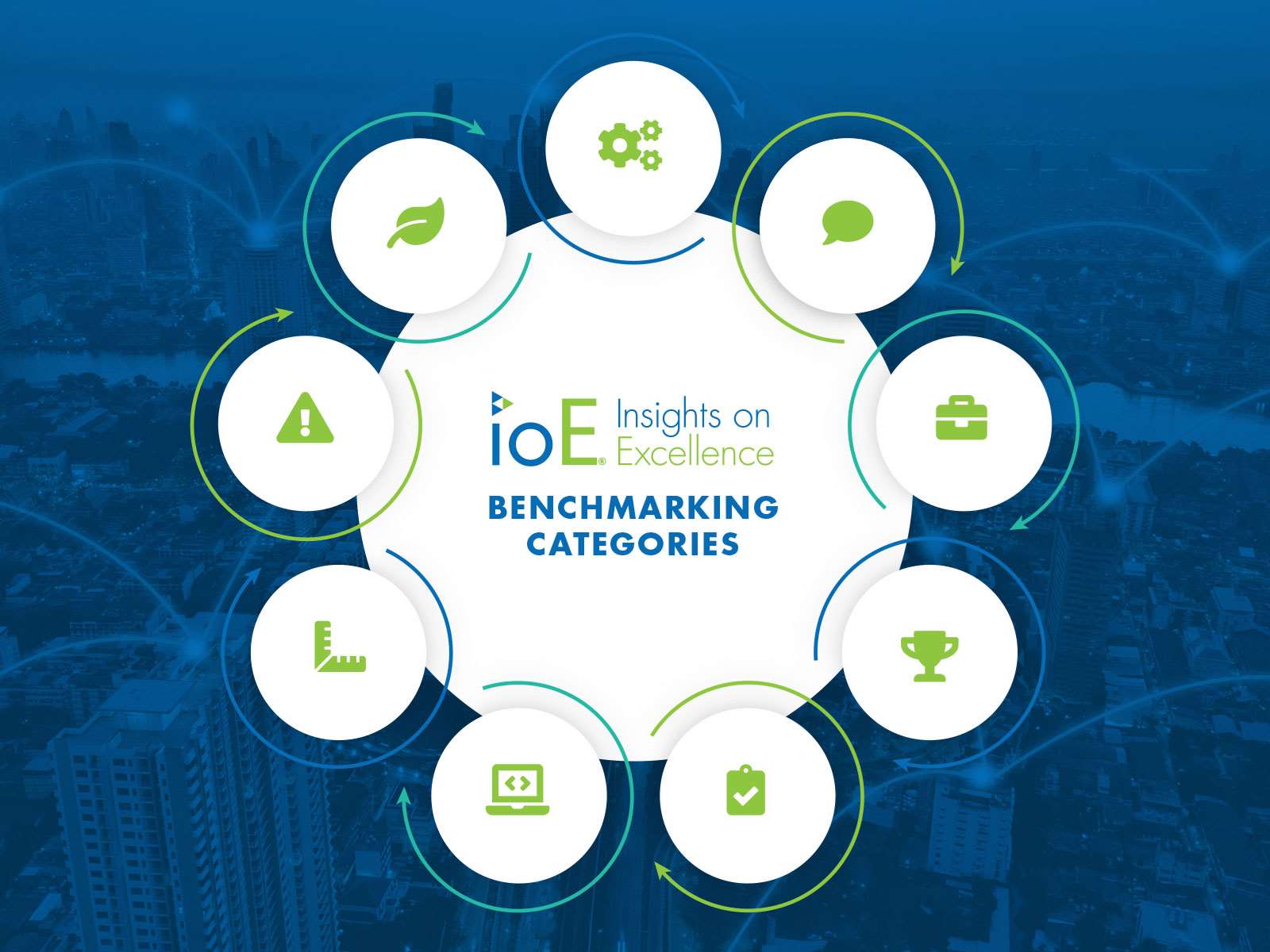 What is Insights on Excellence®?
ASQE's Insights on Excellence® (IoE) Benchmarking Tool establishes a global data set across the established eight categories of organizational performance excellence—Operations, Voice of the Customer, Workforce, Leadership, Strategy, Technology, Measurements & Results, Barriers & Disruptors—and the latest optional IoE category: Environmental, Social and Governance (ESG) practices.
Survey participation in the IoE Benchmarking Tool is an exclusive benefit of ASQE Organizational Membership, but the industry- and category-specific reports created using the annually compiled benchmarking results are available to members and nonmembers of both ASQ and ASQE for free. The data also provides the trending content for ASQE's member-exclusive thought leadership events like the Ascend Webinars and Excellence Roundtables.
THE LATEST IoE RESEARCH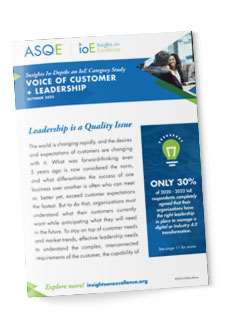 2023 ASQE INSIGHTS ON EXCELLENCE CATEGORY STUDY – VOICE OF CUSTOMER AND LEADERSHIP
The world is changing rapidly, and the desires and expectations of customers are changing with it. What was forward-thinking even 5 years ago is now considered the norm, and what differentiates the success of one business over another is often who can meet or, better yet, exceed customer expectations the fastest. But to do that, organizations must understand what their customers currently want while anticipating what they will need in the future. To stay on top of customer needs and market trends, effective leadership needs to understand the complex, interconnected requirements of the customer, the capability of their workforce, the real versus perceived value of innovative tech options, and the vulnerabilities that new tech can introduce. In this Category Study, ASQE explores the connectivity of two Insights on Excellence® categories—Voice of Customer and Leadership—providing a deeper look at significant data and key findings to complement the larger suite of IoE research.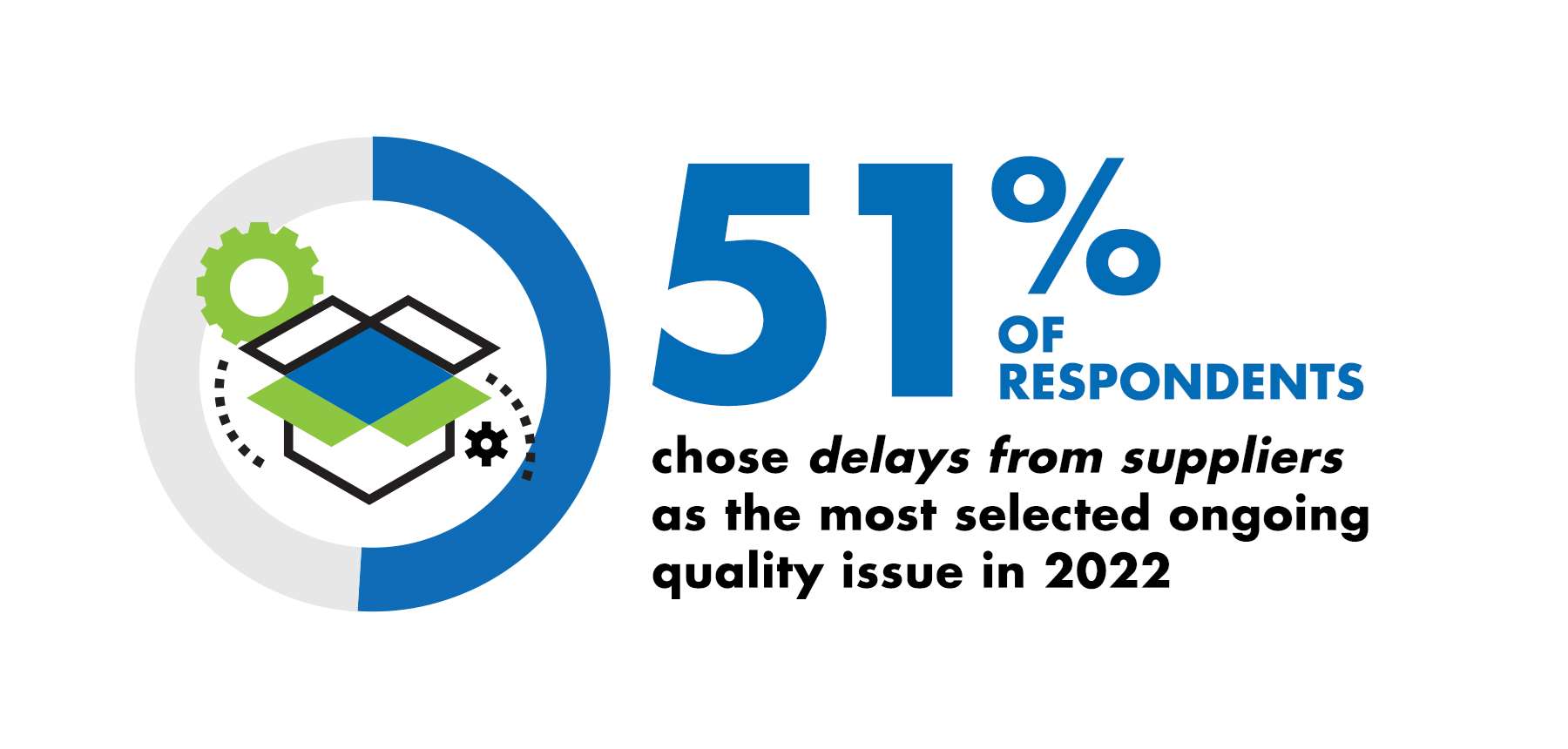 51% of respondents chose 'delays from suppliers' as the most selected ongoing quality issue in 2022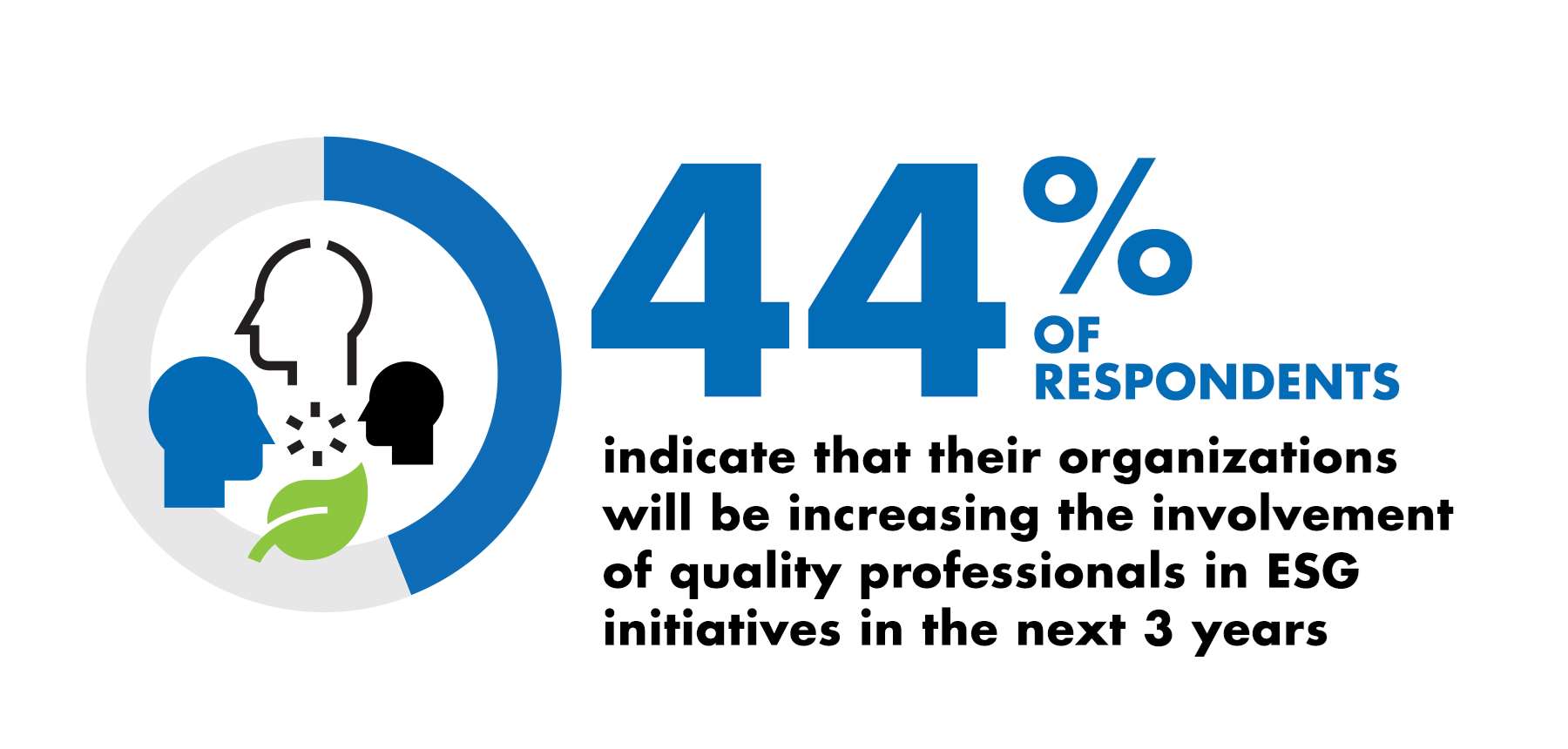 44% of respondents indicate that their organizations will be inceasing the involvement of quality professionals in ESG initiatives in the next 3 years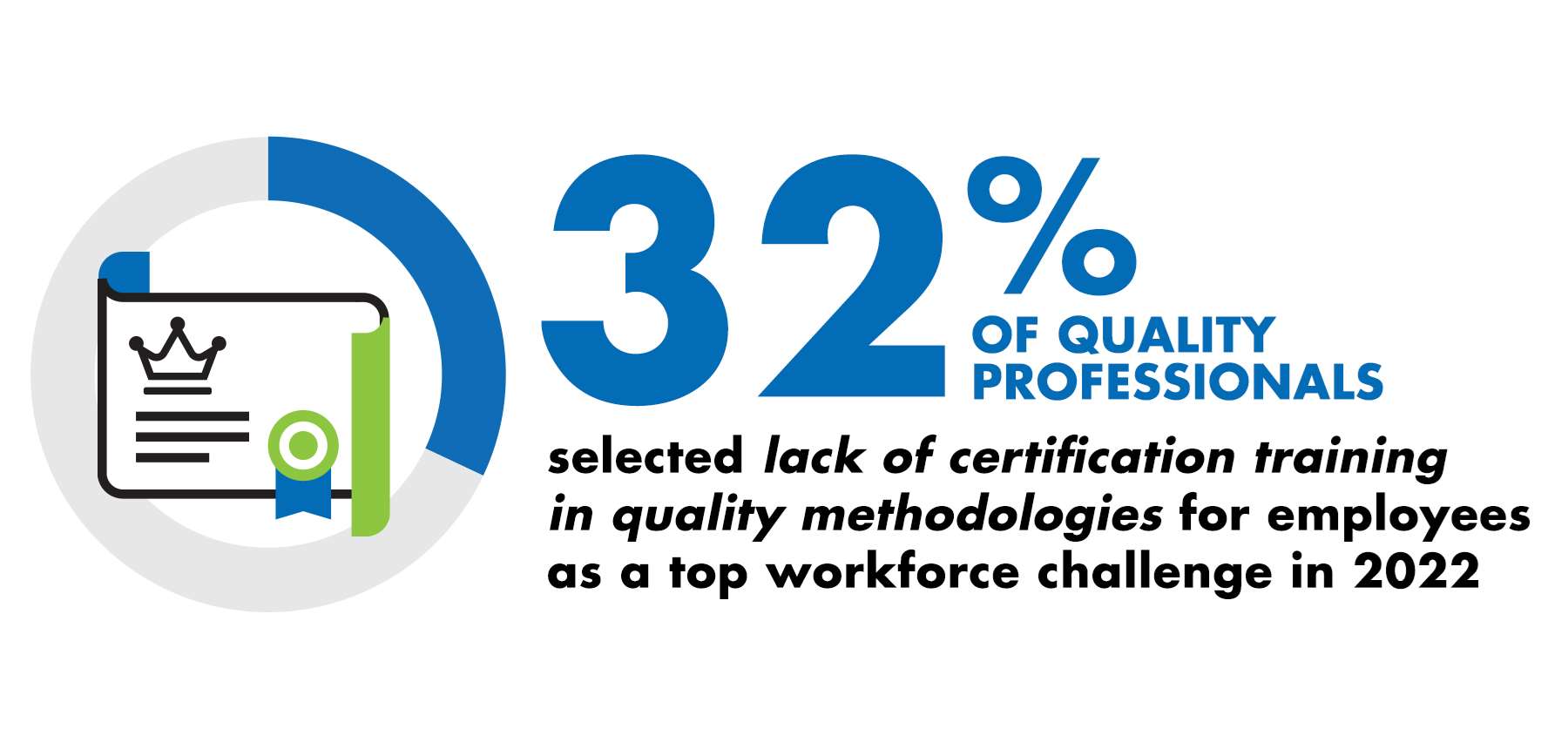 32% of quality professionals selected 'lack of certificaiton training in quality methodologies
Explore the connected ASQE events and offerings:
Insights on Excellence®
Exclusive to ASQE Organizational Members, participation in the tool provides custom reports and insights through performance-based maturity model scoring, as well as global benchmarking comparisons to assist in pursuing performance excellence and workforce upskilling.
Insights on Excellence®
2023 IoE Executive Summary & Annual Report
In this new edition that combines our previous Executive Brief and Annual Research Report formats, ASQE provides association accomplishments, a summary of the year's membership-exclusive events, Certification Operation highlights, and the latest findings from our 2023 IoE research. New for this report is the more direct interconnectivity of how leaders impact their workforce and how both groups execute ESG best practices to enhance overall operations, strategy, and customer engagement performance.
Organizational Membership
As organizations increasingly focus on advancing a culture of quality-based practices, ASQE Organizational Membership is here to help with three customizable levels to fit any organization, each with added value and offerings like access to the Insights on Excellence® Benchmarking Tool, member pricing on all ASQ certifications, annual eLearning credits, and member-exclusive networking events.
Organizational Membership
The Ascend Webinar series and Excellence Roundtable event provide ASQE Organizational Member Primary, Secondary, and Executive contacts and ASQ Technical Community Member Leaders the opportunity to learn, connect, and discuss the research findings and recommendations from the latest Insights on Excellence® research.
"People take action after bad things happen. It takes a big event like a major recall or the pandemic to get companies aligned to have good prevention plans in place."
---
"As a non-profit organization dedicated to training, certifying and supporting the field of quality, we knew that who we partnered with to deliver Insights on Excellence was going to be essential to achieving our goals. Forbes Insights is a globally-recognized strategic research organization with the resources to bring our vision to life and provide comprehensive data so we can help organizations move forward on a path to excellence."
---