Member Benefit Sessions
---
January – December 2023


Engage and Explore
Designed to engage and empower ASQE Organizational Members, the Member Benefit Sessions provide Primary, Secondary, and Executive contacts with an interactive means to learn more about their benefits in topic-focused sessions. Ask questions with the ASQE Member Success Team as they engage and explore the valuable benefits that are included in all membership levels and the best practices for utilization.
Membership information will be shared via online presentations and in the portal, and attendees are encouraged to distribute materials with their organization's Affiliate Employees and Members to ensure employees take advantage of available resources.
ASQE Organizational Member contacts will receive emailed invites to attend the 2023 Member Benefit Sessions. Registration is free to attend, and the presentations will be recorded for future ASQE member reference.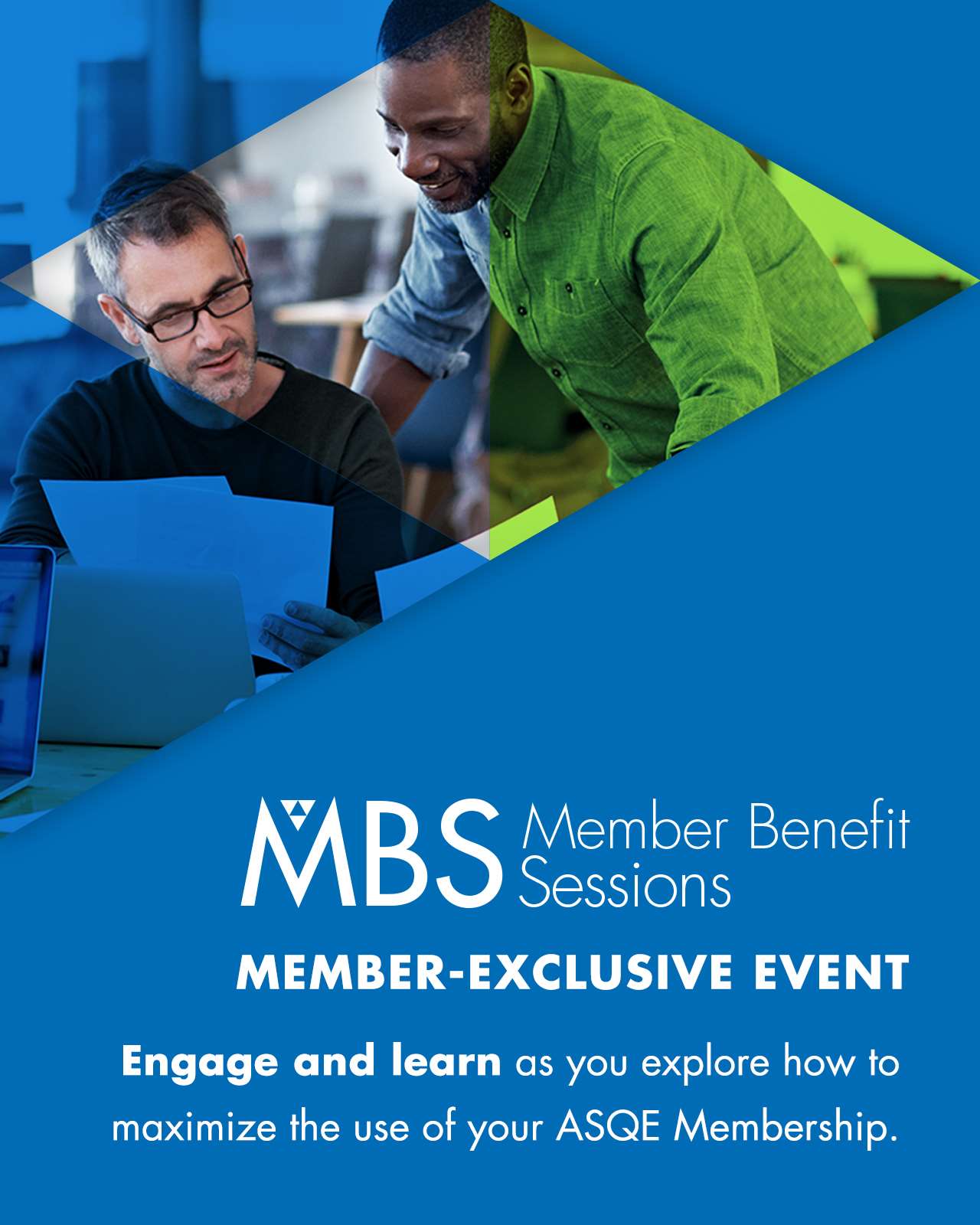 2023 Member Benefit Schedule and Topics
Member Benefit Session Highlights
Each Member Benefit Session is designed to connect ASQE's Primary, Secondary, and Executive contacts with deeper understanding of their available benefits and how their employees can readily gain access to advanced knowledge and resources through their organization's membership.
"Here is a great opportunity to gain a deeper understanding of how ASQE and ASQ members can collaborate to increase member value. By attending Ascend Workshops, you can share thoughts and ideas on topics like focusing our technological tools to obtain the results we want. Your inputs will also be summarized and shared with ASQ technical communities. I have participated in three workshops this year, and they are wonderful opportunities for thought leadership and networking."
---
"ASQE provides valuable resources that help us to serve our customers more effectively."
---