Quality Experience Telemetry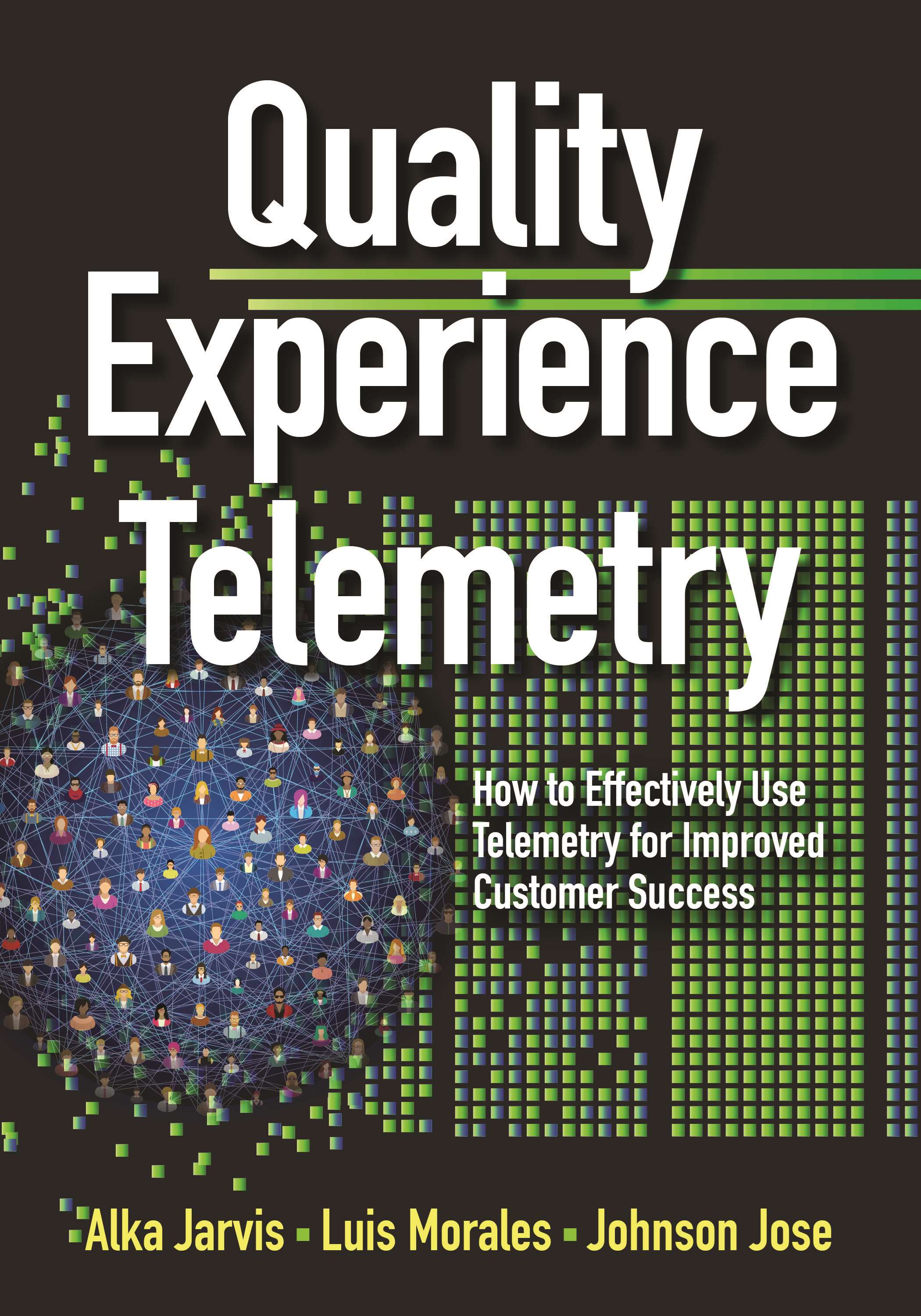 Quality Experience Telemetry
How to Effectively Use Telemetry for Improved Customer Success
Alka Jarvis, Luis Morales, Johnson Jose
Hardcover,
204 pages, Published 2018
Dimensions: 7 x 10
ISBN: 978-0-87389-967-3
Item Number: H1542
Member Price: $
42.00
List Price: $

60.00
Looking to purchase for a course or large group?
Keywords
telemetry
customer experience
big data
internet of things
Description
"This is an important and timely book. Students of organizational behavior for the last 15 years have been asking how to integrate the technology of data gathering and data analysis with critical organizational challenges. This book shows how to do that, using the field of customer service to illustrate the broader point… this volume allows lay readers to understand telemetry and helps them enhance their data-gathering activities to strengthen customer relations."
from the Foreword by Samuel B. Bacharach
McKelvey-Grant Professor, Cornell University
Founder, Bacharach Leadership Group
Author of The Agenda Mover: When Your Good Idea Is Not Enough and
Transforming the Clunky Organization: Pragmatic Skills for Breaking Inertia (Cornell University Press)

Telemetry is an automated way of collecting data at remote sites or locations, and transmitting it to collectors at receiving site for monitoring, analyzing, and driving improvement actions. This book provides the necessary knowledge and information to understand the telemetry infrastructure and associated details. It will enable readers to implement a telemetry program to address customer experience pain and improve customer experience.
The authors of this book have all served in different roles and capacities in one of Silicon Valley's premier technology companies. These roles include software engineering, customer assurance, quality management, technology development, and implementation. Their paths intersected in the area of quality management, and they have witnessed first-hand how the latest technology/market transitions around Internet of Things (IoT), digitization, and telemetry are impacting the company they work, as well as the high-tech industry and global economy as a whole.
The real-time nature of data and the advent of machine-learning algorithms have set the stage for a new era that the authors call adaptive customer experience. The premise of this concept is that real-time availability of customer experience data opens the door for real-time responses based on machine-learning algorithms. This creates an unprecedented opportunity to change the relationship between customers and the systems they depend on in their digital world.
The proliferation of sensors and improvements in data science capabilities are creating an environment where the possibilities for telemetry are limitless. The book provides several examples of use cases and applications that help bring telemetry to life.