The Certified Pharmaceutical GMP Professional Handbook, Second Edition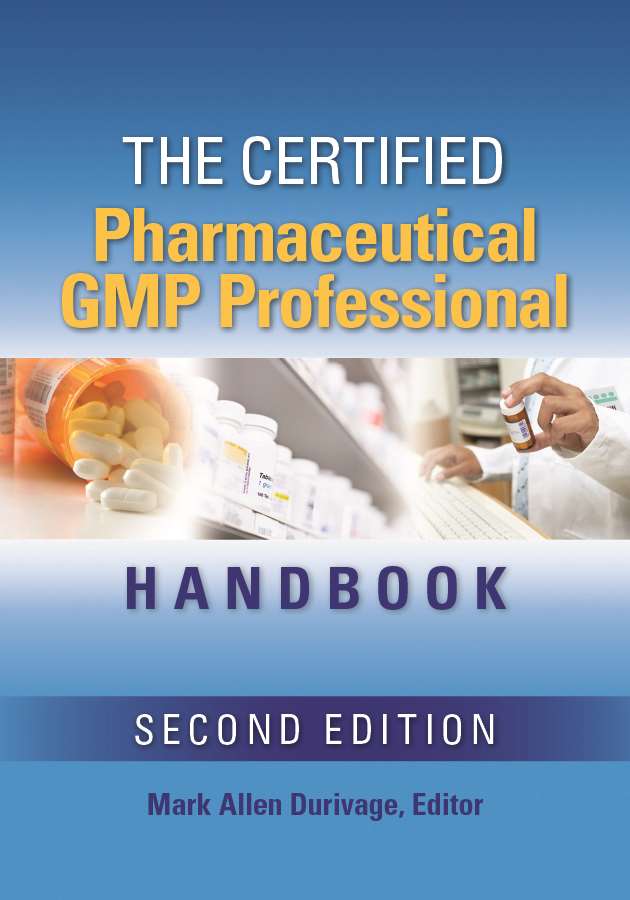 The Certified Pharmaceutical GMP Professional Handbook, Second Edition
Mark Allen Durivage
Hardcover,
516 pages, Published 2016
Dimensions: 7 x 10
ISBN: 978-0-87389-933-8
Item Number: H1511
Member Price: $
94.50
List Price: $

135.00
Looking to purchase for a course or large group?
Keywords
CPGP
certification
good manufacturing practices
GMPs
pharmaceuticals
human
veterinary
drugs
biologics
combination devices
component raw materials
active pharmaceutical ingredients (APIs)
excipients
packaging and labeling operations
Description
The purpose of this handbook is to assist individuals for the Certified Pharmaceutical Good Manufacturing Practices Professional (CPGP) examination and provide a reference for the practitioner. The second edition reflects the Body of Knowledge which was updated in 2015. This edition has also incorporated additional information including updated references. The updates reflect the current trends and expectations of the evolving pharmaceutical industry driven by consumer expectations and regulatory oversight.
This handbook covers compliance with good manufacturing practices (GMPs), as regulated and guided by national and international agencies for the pharmaceutical industry. It covers finished human and veterinary drugs and biologics, and combination devices, as well as their component raw materials (including active pharmaceutical ingredients (APIs) and excipients), and packaging and labeling operations.