Human Error Reduction in Manufacturing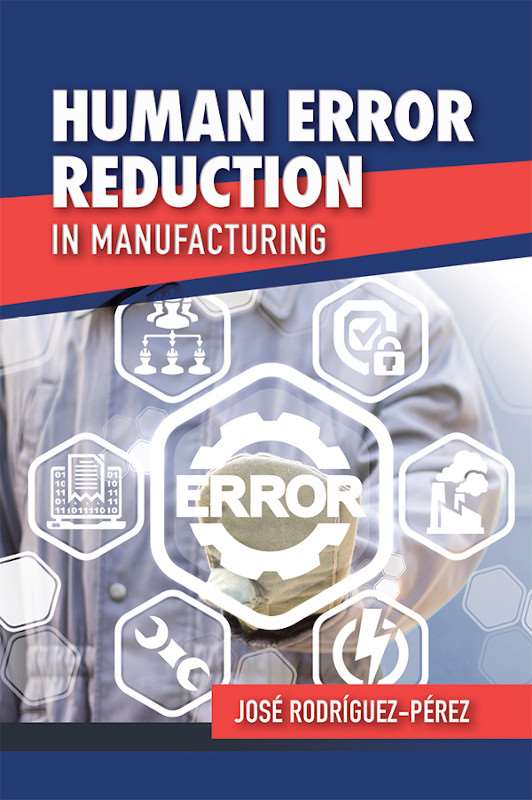 Human Error Reduction in Manufacturing
José Rodríguez-Pérez
PDF,
268 pages, Published 2018
Dimensions: 6 x 9
ISBN: 9781951058852
Item Number: E1548
Member Price: $
52.50
List Price: $

75.00
Looking to purchase for a course or large group?
Keywords
human error reduction
manufacturing
Description
For many years, we considered human errors or mistakes as the cause of mishaps or problems. In the manufacturing industries, human error, under whatever label (procedures not followed, lack of attention, or simply error), was the conclusion of any quality problem investigation. The way we look at the human side of problems has evolved during the past few decades. Now we see human errors as the symptoms of deeper causes. In other words, human errors are consequences, not causes.
The basic objective of this book is to provide readers with useful information on theories, methods, and specific techniques that can be applied to control human failure. It is a book of ideas, concepts, and examples from the manufacturing sector. It presents a comprehensive overview of the subject, focusing on the practical application of the subject, specifically on the human side of quality and manufacturing errors. In other words, the primary focus of this book is human failure, including its identification, its causes, and how it can be reasonably controlled or prevented in the manufacturing industry setting. In addition to including a detailed discussion of human error (the inadvertent or involuntary component of human failure), a chapter is devoted to analysis and discussion related to voluntary (intentional) noncompliance.
Written in a direct style, using simple "industry" language with abundant applied examples and practical references, this book's insights on human failure reduction will improve individual, organizational, and social well-being.