About the Conference
Premier quality conference from ASQ - gain knowledge, improvement methodologies, quality tools, best practices, and networking contacts.
Focus Areas
Quality 4.0: The Future of Quality Starts Here
Risk and Change
Building and Sustaining a Culture of Quality
Quality Fundamentals in the Digital Age
Master's Series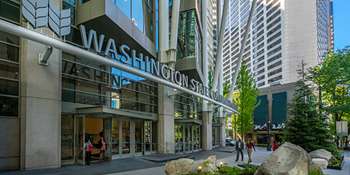 Please click here for more information to plan your trip to WCQI.
2018 World Conference on Quality and Improvement Pricing

Early-bird Pricing
(Ends March 17, 2018)

Regular Pricing
(Starts March 18, 2018)

One-Day Pricing

ASQ Member:

$995

$1,095

$595

Nonmember:

$1,195

$1,295

$695

Group (3+)

$895

$895

N/A
All Full Conference (3-day) registration fees include lunch on both Monday and Tuesday as well as the Tuesday evening reception.
Monday OR Tuesday (1-day) registration fees include lunch on the day you are attending (i.e., you have registered for Monday only, you will receive a Monday lunch ticket)
Please note: ASQ does not offer a two-day or Wednesday only registration package.
LEARN · CONNECT · ENGAGE · INSPIRE
Each year thousands gather at this premier Quality event to share best practices, expand their network, and further develop their professional growth. The body of tools, techniques, and methods that Quality encompasses is ever growing, and the digital transformation of today is filled with opportunity to expand the development of new approaches that will affect how quality principles are applied tomorrow. ASQ is developing the technical program for the 2018 conference and is looking specifically for presentations that can integrate this theme with one or more of the focus areas outlined below. We invite you to share your innovative methods, tested solutions, and proven results with an audience representing an array of countries, backgrounds and industries.
Theme
The Innovation of YOU
The act of innovating is defined as "the introduction of new things or methods." Innovation itself is neither a new concept nor a new practice, but the demand for innovation in the workplace has shifted dramatically. Out-of-the-box thinking, paradigm shifts, and challenging the status quo are all efforts that organizations have embraced for decades to gain advantage. However, today's exponential pace of change has shifted innovation from a practice that brings advantage to a practice that is required just to keep up. This mandate exists both for organizations as a whole and for the individuals that work within them. At a professional level, the innovation of one's self can only be fully realized through the embracing of change, the acceptance of its inevitability, and the acknowledgement that a faster future is already here. The future IS now, and both organizations and individuals have a choice to either lead the change it is bringing or be led by the change that occurs. It is within these disruptive conditions that ASQ invites you to Seattle for the 72nd hosting of the World Conference on Quality and Improvement and the next step in becoming a more innovative YOU!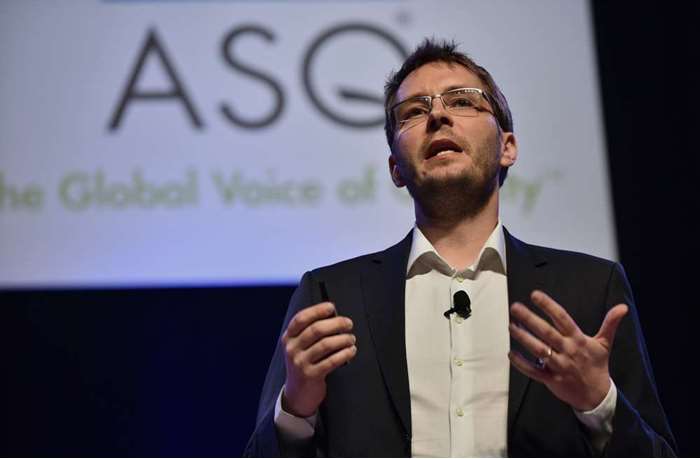 2017 World Conference on Quality and Improvement keynote speaker, Dr. Sebastian Wernicke, Data Scientist with One Logic, shared his insights around data and statistics with attendees.

Past Conference Materials
International Team Excellence Award (ITEA)
Conference Location
Washington State Convention Center
705 Pike Street
Seattle, WA 98101

What do you want to do?
Search conference sessions
Get Inspired
Learn about WCQI