Corrective and Preventive Action
Many companies do not get the benefit of proper and thorough corrective & preventive action (CAPA, or CA/PA) as staff time, skill, tools and an in-depth understanding of a CAPA system are often lacking internally. Learn how to leverage this key component for improvement in a quality management system to benefit your organization.
---
Get an in-depth understanding of how to conduct corrective & preventive action (CAPA) in response to non-conforming product or services. Learn about proven methods and approaches for ensuring problems are adequately contained, and then prevented. Cover roles and responsibilities, including supplier responsibilities for defining, acting on, and closing CAPA issues. Learn how to define the problem, assess conditions for root causes, define proper actions to contain and prevent the problem, and then develop a plan to deploy those actions. Common methods, including the 8D approach, are covered and tools for performing incident and root cause analysis, and the use of various CAPA checklists, are provided. Use both case studies and participant situations to apply the methods, tools and checklists during the course. Go away with a thorough understanding of a systematic, tool-based CAPA system.

ASQ also offers this training course in an instructor-led face-to-face setting, and on-site training is available for groups of five or more, offering convenience, cost-savings and even course customization when you bring our premier instructors to your organization.

ASQ courses provide online access to the digital course content for 90 days, beginning five days before the first day of your course. Extensions and/or refunds cannot be issued if the digital course content has been accessed. Latest versions of Google Chrome or Microsoft Edge are recommended―Internet Explorer is not supported.
CEU Hours

: 0

Length

: 8 Hours

ASQ RU

: 0.7

Audience

: New to Quality

Provider

: ASQ
Enrollment Details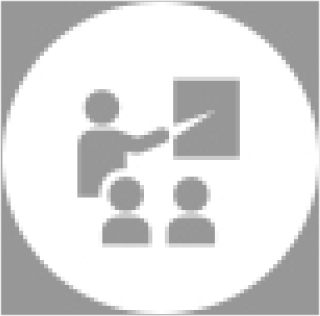 A web-based, live, classroom-like instructor led experience allowing attendees to interact without traveling. Course includes online access to materials for a limited time and up to three hard copy prints. Some courses include an electronic book – see course description for details.
March 20, 2023 - March 21, 2023

09:00 AM - 01:00 PM CST

Show Class Schedule

VIR1059

Rama Shankar

CMBB, CQA, CSSBB, CSSGB

English

Early Bird

Ends February 18, 2023

List: $899.00 Member: $799.00

Regular

List: $1089 Member: $989

Attendance to all virtual sessions is required to earn a certificate of completion and for the course to be listed as completed on your ASQ transcript.


Schedule: (2 days)
Monday, March 20 - Tuesday, March 21, 2023

Time: 9:00 AM – 1:00 PM (Central Time Zone).


(Virtual sessions are NOT recorded)
ASQCONNEX™ CORPORATE TRAINING
---
For organizations seeking to develop and measure success in areas such as sustainability, change management, and operational process excellence. ASQConnEx is your source for finding authorized quality experts to train your employees.
Advance Your Journey to Excellence:
DISCOVER

ASQ-authorized experts
CREATE a shortlist of right-fit trusted partners
COMPLETE your search in one place
DEFINE measurable learning plans
ACCELERATE your journey to excellence