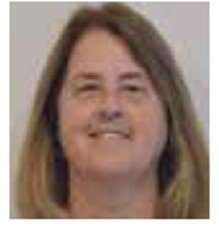 Education
BS in Biology
Minor in Chemistry
Milliken University
Decatur, IL
Medical Technician Internship
St. Therese Hospital
Waukegan, IL
Debra Owens
CMQ/OE, CQIA
Education
BS in Biology
Minor in Chemistry
Milliken University
Decatur, IL
Medical Technician Internship
St. Therese Hospital
Waukegan, IL
Professional Experience
Deb Owens is the president/principal consultant of Owens Management Consulting, a process and performance improvement solutions firm, established in 1993. They provide consulting, training, and coaching for manufacturing, service, health care and public sector organizations world-wide.

In her career, Deb provided process and knowledge management expertise to maximize VA hospital health IT investments, and Stood Up the DoD, Medical Command, Acquisitions Office LSS Program, identifying high-impact core value streams, performance gaps, and projects to close gaps. She has customized, taught and facilitated Champion, GB, and Yellow Belt teams, and has saved over $4 million dollars and improved efficiency. Deb delivered LSS training and coaching for Navy Commands and achieved performance goals such as, decreased defects from 85% to 3%. An ASQ member since 1979, Deb has successful hands-on experience in development and execution of broad ranging continuous improvement strategies such as, Baldrige, LSS, Lean, aligning with key goals, maximizing performance effectiveness and efficiency, and enhancing employee capabilities through team-based sustainable solutions.

An ASQ faculty member since 1992, Deb received the 1996 Most Successful New Course Award, the Faculty Excellence Award for Outstanding Customer Satisfaction, and a Certificate of Appreciation for Outstanding Contributions to ASQ Educational Programs. She is also a College of Lake County LSS B2B consultant and Lean Master Series developer and instructor. As a Corporate VP of Quality Management, Deb launched a company-wide Baldrige-based self-assessment and improvement program for a Fortune 100 medical device company.