Find inspiration with exclusive tips, insights, and quality expertise
Keynote Speaker Information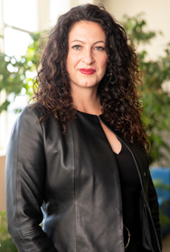 Ann Jordan
CEO, ASQ
Biography
Ann Jordan joined the American Society for Quality (ASQ) in 2017 and was named CEO in January 2021. Her expertise in the intricacies of association management and need for quality governance in a not-for-profit organization has helped ASQ evolve and adapt to the unprecedented challenges facing organizations in today's world.

Prior to joining ASQ, Jordan held leadership roles and global responsibilities in diverse industry areas committed to quality systems and improvement, including original equipment manufacturers (OEM), maintenance, repair and operations (MRO) and insurance and risk management solutions. She began her career as a practicing lawyer.

Jordan holds a J.D. from University of Iowa College of Law and B.A. in Political Science and Psychology. She lives with her family in the Historic Third Ward neighborhood of Milwaukee, Wisconsin.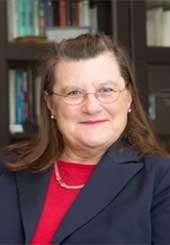 Grace Duffy
President, Management & Performance Systems
Biography
Grace has over 45 years' experience in successful business and process management in corporate, government, education, and healthcare. Grace uses her experience as President, CEO, and senior manager to help organizations improve.
She has authored 16 texts, additional book chapters, and many articles on quality, leadership, and organizational performance.
Grace is a frequent speaker and trainer. Grace holds an MBA from Georgia State University. She is an ASQ CMQ/OE, CQIA, SSGB, and CQA.
Grace holds an LSS Master Black Belt and is an ASQ Fellow and Distinguished Service Medalist. Grace is the recipient of both the Quality Magazine Professional of the Year and the Asia-Pacific Quality Organization International Woman in Quality Medal.

She is also a member of the ISO C 304/WG 5 for Healthcare Quality Management Systems.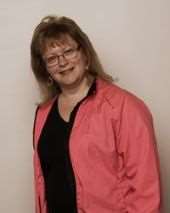 Susan Gorveatte
President, Gorveatte Consulting Inc.
Biography
Susan is a Quality Auditor, Trainer, and Coach working with businesses to demystify the ISO 9001 Standard.

Susan has worked more than twenty-five years in Quality Management blending the right amount of art and science needed to create a formula to success for organizations to consistently meet customer expectations through positive engagement of their workforce. She trains Internal and Lead Auditors across North America and currently resides in Nova Scotia, Canada.

Susan has Lead Auditor Training ISO 9001, AS9110B, AS9100C, ISO 14001 and Certified Safety Officer.

She currently travels throughout Canada and the US working with clients facilitating quality management programs in an effort to improve and grow their business processes so they may achieve their quality goals through international recognition.
Susan is an active member of American Society for Quality as Past Section Chair, Chair of the Content Management Committee for Training and Development for the Quality Management Division and Chair Elect of the Technical Program Committee for World Conference on Quality and Improvement.