2020 Audit Division Conference
---
October 8 – 9, 2020 | Orlando, FL


Find inspiration with exclusive tips, insights, and quality expertise
Keynote Speaker Information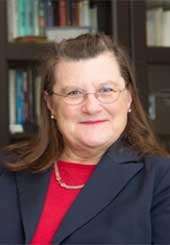 Grace Duffy
Biography
Grace has over 40 years' experience in successful business and process management in corporate, government, education, and healthcare. Grace uses her experience as President, CEO and senior manager to help organizations improve.
She has authored 13 texts, additional book chapters, and many articles on quality, leadership and organizational performance.
Grace is a frequent speaker and trainer. Grace holds an MBA from Georgia State University. She is an ASQ CMQ/OE, CQIA, SSGB, and CQA.
Grace holds an LSS Master Black Belt, ASQ Fellow and Distinguished Service Medalist. Grace is the 2014 Quality Magazine Quality Person of the year and the 2016 recipient of the Asia-Pacific Quality Organization Milflora M. Gatchalian International Woman in Quality Medal.
Presentation
Lean and Six Sigma are often misunderstood as process platforms for auditing. Both methods are most effective when viewed at the systems level before being implemented at the process improvement level. Certainly, many of the tools of Lean or Six Sigma are operationally oriented and provide structured process definition appropriate for auditing. Just in Time and Single Minute Exchange of Dies beg the impression of "right now." DMAIC is all about process improvement at the action level. There is much organizational design required by a company before any of these tools are initiated. That organizational design must be accurately documented, tracked and reported for effective auditing.
The systems approach is a measurable, sustainable, intentional process to help the organization grow, by providing a way for people to put ideas into action in a rapid manner, to gain and maintain competitive advantage. Both Lean and Six Sigma represent these system characteristics. It is important for us to remember that planning, analysis and design come before action, if we are to maximize return on our business investments. Defined action is sustained by effective auditing.
During the Korean War, a fighter pilot named John Boyd developed a way of thinking about conflict based on the concept of keeping our orientations better matched to reality than our opponents can. Boyd demonstrated, by combining examples from both military history and modern science, that the side that can do that not only can respond to changes more quickly, but also can shape the situation to its liking, and then exploit the advantage before the opponent can react.
I see the same way of thinking to be effective in our use of auditing at the strategic level of the organization. Human behavior follows a specific four-step decision-making cycle of observation, orientation, decision, and action—what Boyd called the OODA loop. The party that can execute this decision-making process more rapidly and effectively will gain an advantage because their competitor will constantly be reacting to his decisions. These continued reactions eventually result in poor competitor decisions followed by paralysis of the entire decision-making process. Auditing provides the validation that the defined decision-making processes continue to meet customer and regulatory requirements to meet and beat the competition.
The OODA loop uses cognitive skills that quantify the situational decision-making process in tangible terms. The OODA transitions decision-making theory into a simplistic and useful approach to teach and improve decision-making, which is a huge component of both Lean and Six Sigma. Lean on the reduction of disruption and stabilization of processes, and Six Sigma in the reduction of variation in stable systems. The OODA loop gains its power from the leader's ability to form mental constructs. Timeliness and accuracy of decisions and actions relate directly to the decision-maker's ability to orient and reorient to rapidly changing and uncertain situations. Personal experiences, education, and training (also known as knowledge) empower the leader to form these mental constructs. Boyd'. s theory thus emphasizes the importance of the leader's ability to think. By-the-book answers to specific well-known situations are not good enough. It is the ability to think that allows a leader to take the knowledge from personal experiences, education, and training and adapt it to the imperfect information of the present situation to arrive at a timely, sound, and workable solution. The Human Brain is wired to see patterns, linearly and non-linearly. We are out of the levels of factored ANOVA or DOE at this point. When we look at systems, we are looking at combinations of likelihood of risk and severity of risk considerations in looking for alternative actions. Boyd saw the application of Complex Adaptive Systems in both military and economic venues. Hopefully, this conference is focused more on business and economic venues. In the beginning of the Boyd OODA system there is an attempt at a structure to get the basis for observation, then we unfocus our eyes and brains into the "Orient" phase. That is where we let our brains see patterns. Then we structure back into the reality of our constraints to get finally to Action. I talk about this more during the Evolutionary and Revolutionary Improvement Modular Kaizen portion of this session.
Non-linear effects happen at multiple levels. How do we even measure at some of these levels? This is where I see us, as humans, backing off the intensely statistical approach and going back to the "pattern" dimension. So much at the level of self – organizing systems is not stable… it is constantly evolving, or in revolution.
If you want to put a little logic into this, you may remember Bill Detmer, one of Dr. Deming's strong speaking colleagues from the 1990s. Bill got close to Deming's Theory of Profound Knowledge, with a twist of Goldratt's Theory of Constraints.
The OODA loop is a systems foundation for both continuous improvement and breakthrough redesign. Juran described continuous and breakthrough improvement in his Quality Control Handbook decades ago. Modular Kaizen uses the concepts of Lean and Six Sigma in both continuous and redesign conditions to reduce disruption and increase flow across the whole integrated system of the organization.
Modular Kaizen is a modification of the traditional Kaizen improvement process designed to provide the same rapid results without removing critical personnel from daily operations. Modular Kaizen improvement is conducted over a series of short activities designed to fit into a highly interrupt driven work environment. Effective with PDCA or DMAIC/DMADV, it uses both Lean and Six Sigma concepts to stabilize and reduce variation in systems and processes. Modular Kaizen does not eliminate the critical need for a monitoring presence to keep the change management process moving effectively. The Orient and Decide phases of Boyd's OODA approach fit closely with Modular Kaizen's use of measurement and monitoring.
In continuous improvement, the process is still capable of meeting customer requirements. Modular Kaizen is designed to identify variation in expected process performance, quickly compare actual and expected performance (auditable) and return the process to acceptable measures. The OODA decision making approach parallels a process identified by Leroy Beach in a now out of print 1993 text book that has been republished and referenced through Modular Kaizen. Evolutionary (continuous) and revolutionary (breakthrough) decision making are addressed through the Modular Kaizen use of DMAIC/DMADV Lean and Six Sigma. This session takes the participant through a step by step flow of the Modular Kaizen improvement process.
Finally, the keynote provides an overview of the progression from process to systems quality and finally to a vision of guided self-organizing systems as epitomized in the Boyd OODA model. References are provided for further study.
Jay Arthur
Biography
Jay Arthur, teaches people how to turn data into dollars using Microsoft Excel. Jay helped a healthcare system reduce rejected claims by $20 million. Jay is the author of Lean Six Sigma Demystified 2nd (McGraw 2014), Lean Six Sigma for Hospitals 2nd (McGraw 2014) and QI Macros Lean Six Sigma Software for Excel—a software package that automates all of the charts, graphs, and documents required for quality improvement.
Presentation
Jay will speaking on Friday morning, October 18, 2019 at the opening session.