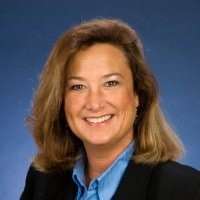 Education
MBA, Operations Management
California State Polytechnic University, Pomona
Pomona, CA
BA, Sociology
The University of Michigan
Ann Arbor, MI
Daniella (Dani) Picciotti
CMQ/OE, CQE, CSQP
Education
MBA, Operations Management
California State Polytechnic University, Pomona
Pomona, CA
BA, Sociology
The University of Michigan
Ann Arbor, MI
Professional Experience
Daniella Picciotti is a career quality professional with over 25 years of progressive quality management systems experience in highly regulated industries including aerospace, medical device, and nuclear.

Daniella has been an ASQ Instructor since 2018 providing instruction for the Certified Supplier Quality Professional Certification preparation, Supplier Management, and Root Cause Analysis.

Daniella's involvement and contributions within ASQ as a Member Leader spans almost 25 years. Daniella has been a featured speaker at local ASQ sections, presented at ASQ Division sponsored webinars on Supplier Quality.

Daniella has served as the Chair of ASQ's Certification Board, supported ASQ's World Conference on Quality Improvement as a member of the Technical Program Committee working with speakers to develop high quality presentations and workshop sessions, and served on ASQ's Board of Directors representing Technical Communities. In her role with the Technical Communities, Daniella has led teams to develop training curricula for Member Leaders, formalize process materials for the Member Unit Business Planning process and present training sessions on these processes. Most recently, Daniella is currently the Chair of ASQE's Board of Directors.