Certified Six Sigma Black Belt Certification Preparation
Those who are already practicing Black Belts seeking to refresh their knowledge of the topic/subtopics in the Black Belt Body of Knowledge in preparation for taking the CSSBB exam.
---
This virtual course follows the Certified Six Sigma Black Belt (CSSBB) Body of Knowledge (BoK). Using real-world examples and activities the course is designed to help you prepare for the ASQ CSSBB certification exam.

This course does not teach, but rather reviews concepts in the CSSBB BoK. Completion of this course is in no way a guarantee of a passing score on the ASQ CSSBB exam

Exam-style, multiple choice questions are included for discussion in class and will give you ample practice in checking your understanding of content.

Participation in this course does not satisfy the exam prerequisites. Participants will need a hand-held, electronic calculator (such as TI-30X II S) for the course and should also have on hand The Certified Six Sigma Black Belt Handbook, Third Edition by T.M. Kubiak and Donald W. Benbow, ASQ Quality Press. For types of calculators permitted/not permitted during the exam, please visit http://www.asq.org/cert/faq/calculator ** Please note: Registration is for one person only**

ASQ also offers this training course in an instructor-led classroom setting, and on-site training is available for groups of five or more, offering convenience, cost-savings and even course customization when you bring our premier instructors to your organization.'
CEU Hours

: 3.7

Length

: 37.5 Hours

ASQ RU

: 3.7

Audience

: Practitioner, Professional

Provider

: WebEx Training
Enrollment Details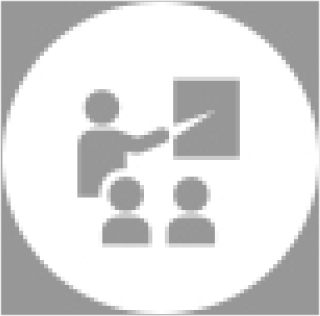 An Internet-based, instructor led course utilizing web and teleconferencing technologies to allow students to interact without traveling.  Virtual courses offer interaction with instructor and students via phone and Internet capabilities. Students have access to interaction both with the instructor and other students in an Internet-based learning environment (white board, Q&A tools, application sharing, and breakout rooms).  Virtual courses are classroom-like experiences offered using the latest Internet tools.
June 02, 2020 - August 04, 2020

05:00 PM - 09:00 PM CST

Show Class Schedule

VIR0531

Sam Windsor

CMBB, CMQ/OE, CQA, CQE, CQI, CRE, CSSBB

English

List: $1199

Member: $999

Certified Six Sigma Black Belt Certification Preparation # VIR0531

Times: 5:00 p.m. - 9:00 p.m. (Central Time Zone)

Attendance to all virtual sessions are required to earn a certificate of completion and for the course to be listed as completed on your ASQ transcript

(virtual sessions are NOT recorded):

Day 1: June 2, 2020
Day 2: June 9, 2020
Day 3: June 16, 2020
Day 4: June 23, 2020
Day 5: June 30, 2020
Day 6: July 7, 2020
Day 7: July 14, 2020
Day 8: July 21, 2020
Day 9: July 28, 2020
Day 10: August 4, 2020
GROUP TRAINING
---
ON-SITE TRAINING FOR YOUR ORGANIZATION.
ASQ's customized on-site training programs are the cost-effective way for you to train employees on your schedule. Training on-site minimizes the cost-per-student, reduces travel expenses, and ensures that the content is specific to your exact needs.

5 Benefits of On-Site Training
Expertise to your location: Saves time and travel expenses
Convenient scheduling: Train groups of five or more
Customizable courses: Training tailored to your groups' needs
Immediate results: Employees complete courses ready to apply what they've learned
Value-add support: Instructors available to answer questions after session