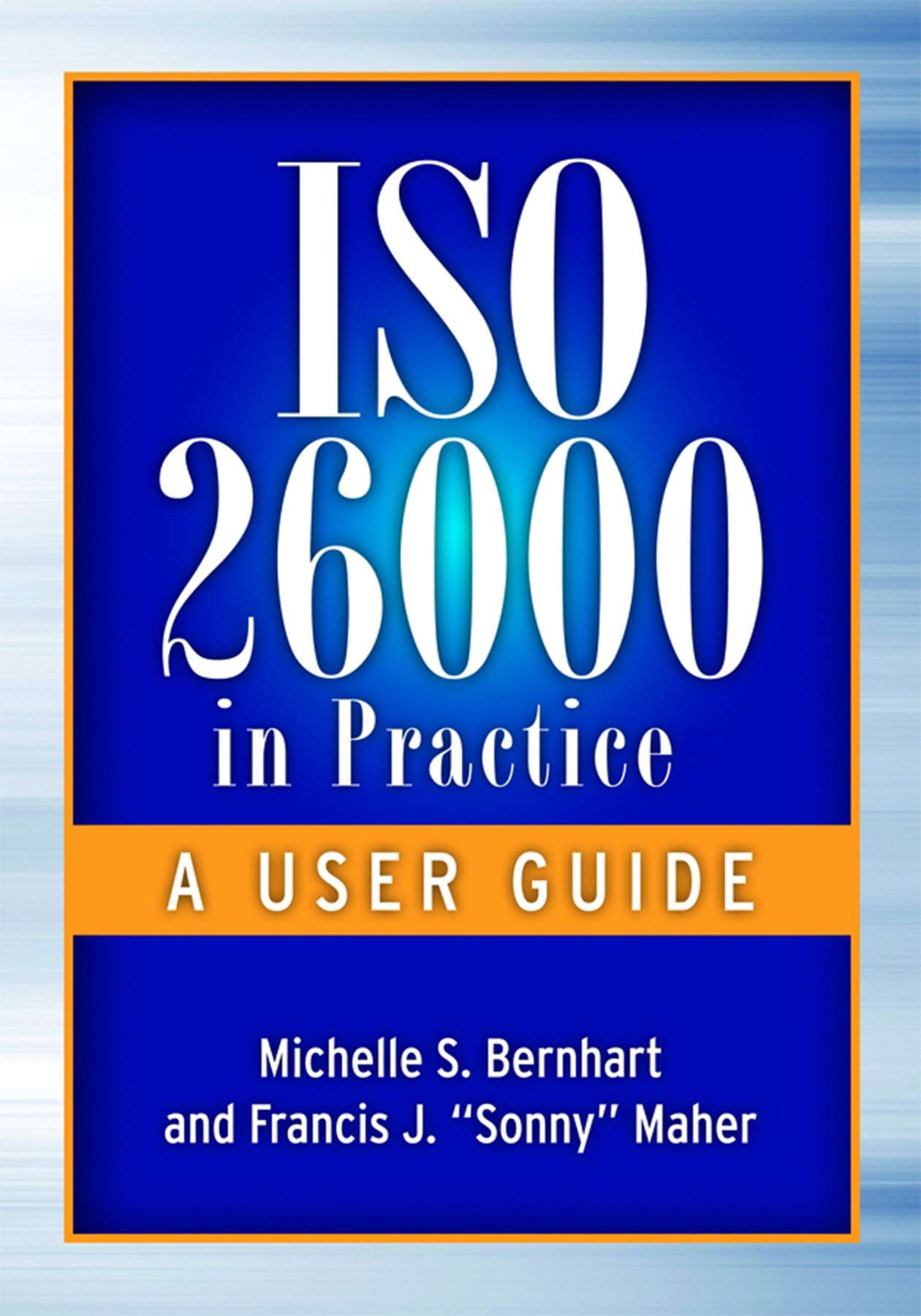 ISO 26000 in Practice
A User Guide
Michelle S. Bernhart, Francis J. "Sonny" Maher
PDF,
144 pages, Published 2011
Dimensions: 6 x 9
ISBN: 9780873891424
Item Number: E1411
Member Price: $
32.20
List Price: $

46.00
Looking to purchase for a course or large group?
Keywords
ISO 26000
social responsibility
Description
ISO 26000 is a voluntary guidance standard that attempts what no other global standard on social responsibility has: to consolidate in one place the fundamental expectations of organizations regarding their responsibilities to society. Because the standard was developed by a global, multi-stakeholder group—representing more than 90 countries—the standard addresses the wide landscape of social responsibility and provides valuable context for implementation in all types of organizations.
This book is structured to help you navigate ISO 26000 and to provide succinct, practical information for implementing its guidance. The book is akin to a GPS that speaks point-to-point guidance as you help your organization set and move toward its social responsibility goals, based on the broader map that ISO 26000 provides.
---
"If you're planning to use ISO 26000 to integrate social responsibility into your organization, this book is a must-read. It's the quintessential road map for making the most of the standard's extensive scope through practical tools, expert insights, and a systematic approach."
Jeffrey Hogue
Vice President of Sustainability & Corporate Social Responsibility
Danisco A/S

---
---
"ISO 26000 in Practice uses the continuous improvement (Plan-Do-Check-Act) framework to translate the standard into actionable steps on the journey from legal compliance and risk management to meaningful core values and sustainable growth."
Marc P. Kelemen
President
NanoSynopsis, LLC

---
---
"This book is beneficial for those organizations that need a helping hand to address sustainability, as well as for those who want to use the standard to reflect on their existing framework, assess alignment with ISO 26000, and identify areas for improvement."
Johanna C. Jobin
Sustainability Programs Manager
EMD Millipore

---
---
"Bernhart and Maher show how to take the first bite of the social responsibility apple, and the second, with each bite bringing you a greater degree of comfort that your organization's essential obligations are recognized and on their way to being addressed. This book is easy to use and filled with helpful tips, tables, and examples."
Dorothy P. Bowers
Chair, U.S. Technical Advisory Group to ISO 26000 (2006 – 2009)

---