Sustainable Business and Industry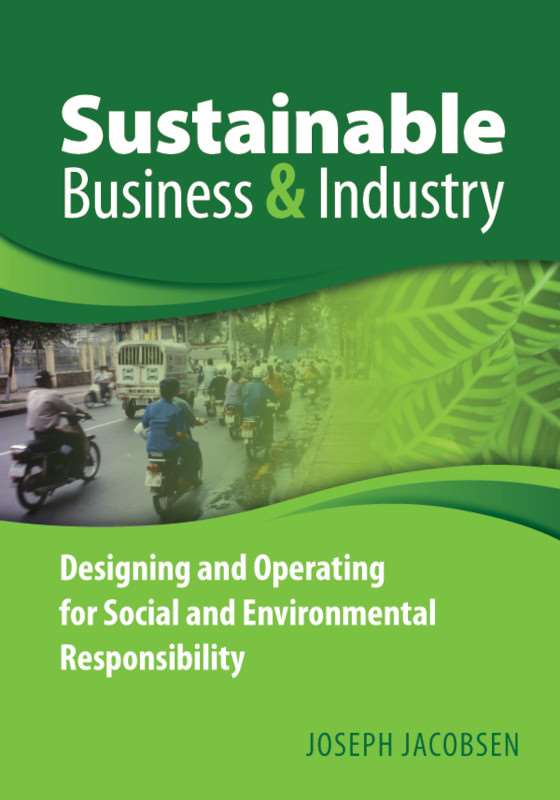 Sustainable Business and Industry
Designing and Operating for Social and Environmental Responsibility
Joseph Jacobsen
PDF,
216 pages, Published 2011
Dimensions: 7 x 10
ISBN: 978-0-87389-093-9
Item Number: E1409
Member Price: $
25.00
List Price: $

25.00
Looking to purchase for a course or large group?
Keywords
sustainability
environment
ISO 26000
social responsibility
Description
This book is an introduction to developing and implementing a successful program in the domain of sustainability and social responsibility. The reader is exposed to financially, environmentally, and socially responsible objectives that are supported by strategies and achieved by clear tactics that have measurable outcomes.
The reader is introduced to methods of implementing technologies and practices and will also learn how to measure the consequent social and environmental performance for written reports and persuasive presentations. This book also reveals why we should be sustainable by explaining seemingly complex topics in science in a way that requires very little math or science background. The overview also captures how sustainability and social responsibility can be the source of process and product innovation.
This book's approach is practical yet scientific. The nine chapters are dedicated to the practice of environmental and social responsibility in ways that achieve financial stability over the long run. As a result, these chapters help us understand not just why businesses need to be more responsible but how businesses can be more successful over the long run.
International standards are given full treatment. ISO 26000 is given detailed attention, slightly more than ISO 9000 or ISO 14000, because it melds guidance on both environmental and social responsibility into one general concept of social responsibility. This book also specifies how to use traditional methods such as Six Sigma, lean, and operations research to improve processes, reduce resource use and waste, and make better social and environmental decisions that are based upon data from key financial, social, and environmental performance indicators. Internal and external data sourcing are given full treatment along with basic statistical data management. A recurring theme throughout the book is the integration of traditional methods of continuous improvement applied to social and environmental data sources.