Quality Function Deployment and Lean-Six Sigma Applications in Public Health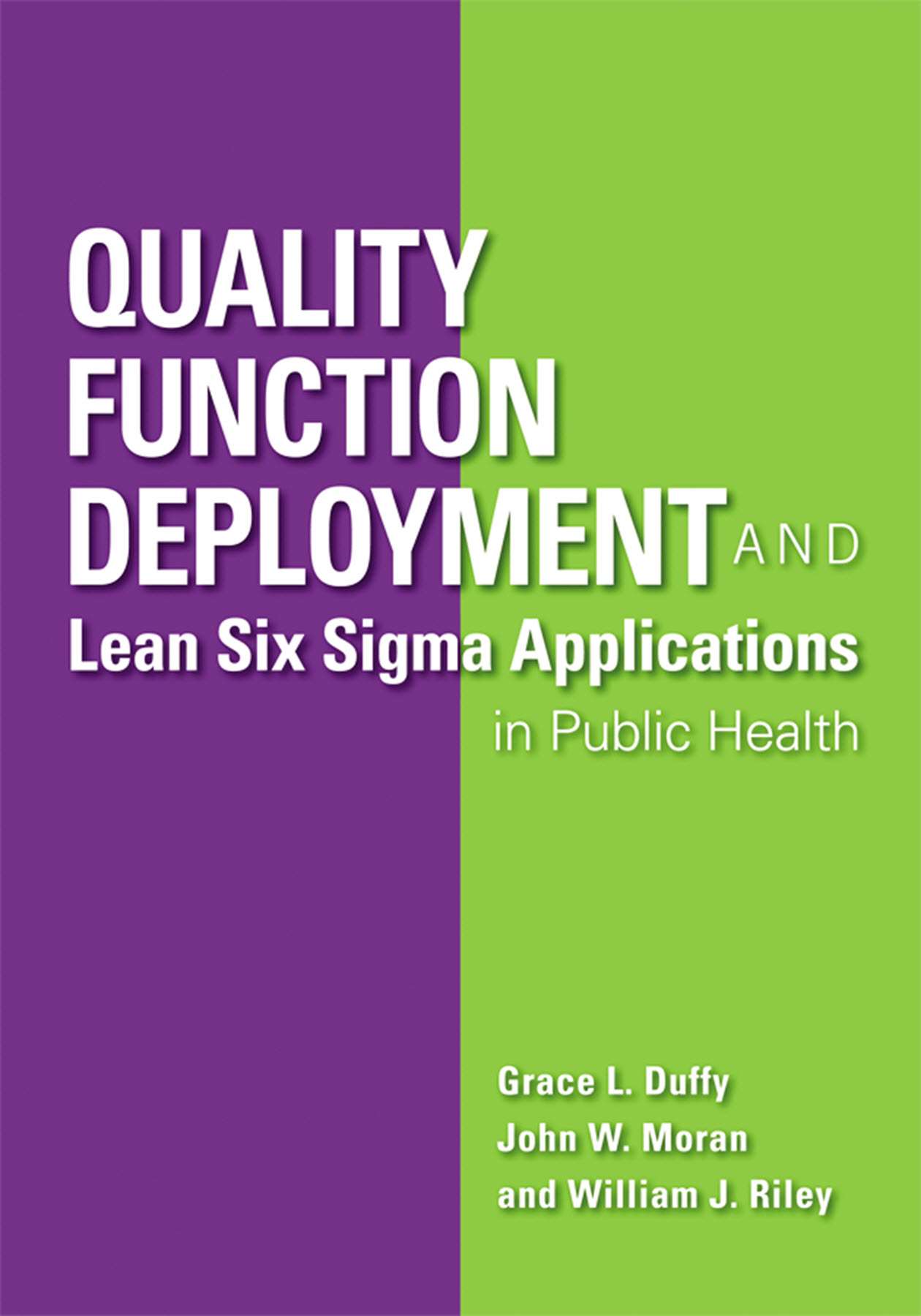 Quality Function Deployment and Lean-Six Sigma Applications in Public Health
Grace L. Duffy, John W. Moran, William J. Riley
PDF,
224 pages, Published 2010
Dimensions: 7 x 10
ISBN: 9780873891905
Item Number: E1382
Member Price: $
50.40
List Price: $

72.00
Looking to purchase for a course or large group?
Keywords
healthcare
public health
quality function deployment
Lean Six Sigma
QFD
Description
The public health industry has recognized the value of continuous improvement. Quality Improvement (QI) teams are engaged across the country in identifying root causes of the issues which prevent us from providing the best public health services to communities and individuals. The tools of quality, when used effectively, will truly make a difference in the public's health. It is time to take a more advanced approach for cross functional and long-term improvements that will achieve the systems level results the public deserves.
The purpose of this book is to introduce the concepts embedded in Quality Function Deployment (QFD) and Lean Six Sigma to help Public Health professionals in their implementation of quality improvement within their agencies. The tools and techniques of QFD and Lean Six Sigma can help problem solving teams by providing insight into customer needs and wants, the design and development of customer centric processes, and mapping value streams. Both QFD and Lean Six Sigma focus on doing the most with the resources we have.
The methods in this text are the next step to harness the energy, enthusiasm, hard work, and dedication of our public health workforce to make a lasting difference. By effectively expanding the use of QI tools and techniques, we can, and will, improve our nation's health and the health of the many communities we serve.