Root Cause Analysis and Improvement in the Healthcare Sector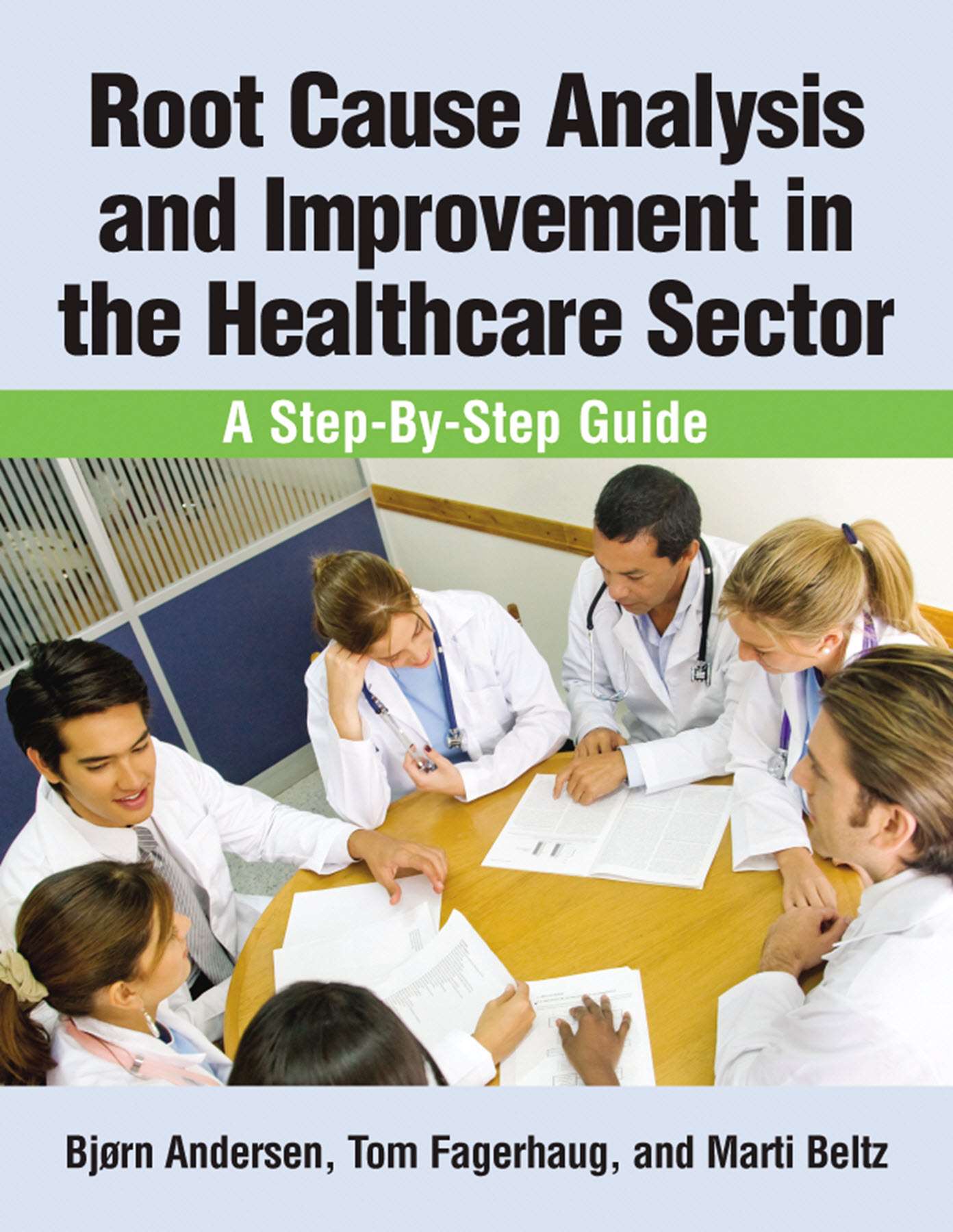 Root Cause Analysis and Improvement in the Healthcare Sector
A Step-by-Step Guide
Bjørn Andersen, Tom Fagerhaug, Marti Beltz
PDF,
256 pages, Published 2010
Dimensions: 8 1/2 x 11
ISBN: 9780873891257
Item Number: E1379
Member Price: $
30.80
List Price: $

44.00
Looking to purchase for a course or large group?
Keywords
root cause analysis
RCA
health care
healthcare
quality tools
Description
Healthcare organizations and professionals have long needed a straightforward workbook to facilitate the process of root cause analysis (RCA). While other industries employ the RCA tools liberally and train facilitators thoroughly, healthcare has lagged in establishing and resourcing a quality culture. Presently, a growing number of third-party stakeholders are holding access to accreditation and reimbursement pending demonstration of a full response to events outside of expected practice. An increasing number of exceptions to healthcare practice have precipitated a strong response advocating the use of proven quality tools in the industry. In addition, the industry has now expanded its scope beyond the hospital walls to many ancillary healthcare facilities with little experience in implementing quality tools. This book responds to the demand for a RCA workbook written specifically for healthcare, yet still broad in its definition of the industry.
This book contains everything that the typical RCA leader in healthcare requires:

A text specific to healthcare, but using the broadest definition of the industry to include not only acute care hospitals, but rehabilitation facilities, long-term care facilities, outpatient surgery centers, ambulatory services, and general office practices.
A workbook-style format that walks through the process, step-by-step. Straightforward text without "sidebars," "tables," and "tips." Worksheets are provided at the end of the book to reduce reader distraction within the text.
A wide range of real-world examples.
Format for use by the most naive of users and most basic of processes, as well as a separate section for more advanced users or more complex issues.
Templates, both print and electronic, included for the reader's use.
Ready-to-use educational materials with scripting to enable the user to train others and garner support for the use of the techniques.
Background text for users in leadership to understand the tools in the larger context of healthcare improvement.
Up-to-date information on the latest in the use of RCA in satisfying mandatory reporting requirements and slaying the myth that the process is onerous and fraught with barriers.
Background text and tools/process are separated to facilitate the readers' specific needs. Healthcare leaders can appreciate the current context and requirements without wading through the actual techniques; end-users can begin learning the skills without wading through dense administrative text.
Language and tone promoting the use of the tools for improvement of processes that have experienced exceptions, as opposed to assigning blame for errors.
Attention to process ownership, training, and resourcing.
And, most importantly, thorough description of the improvement process as well as the analysis.