Lean Six Sigma for the Healthcare Practice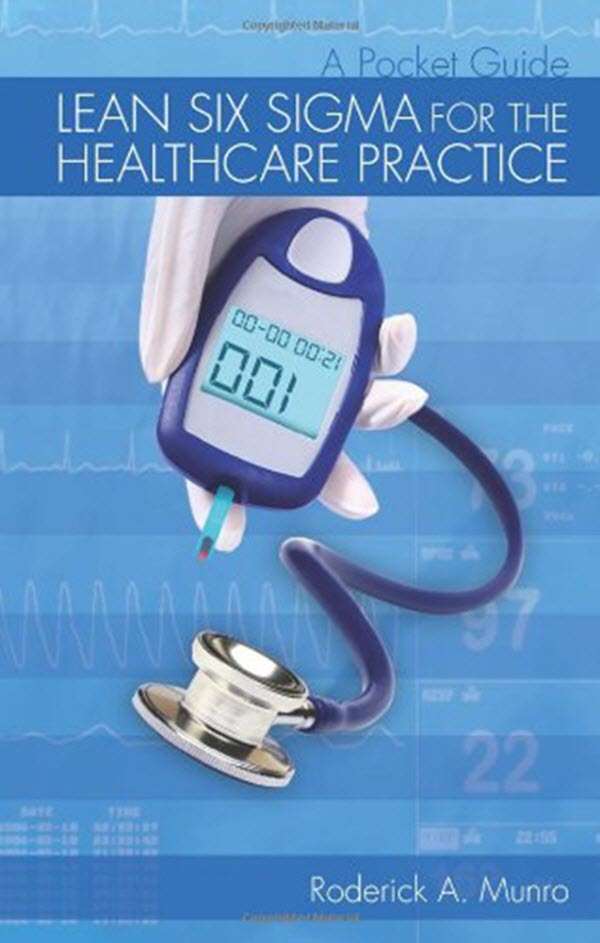 Lean Six Sigma for the Healthcare Practice
A Pocket Guide
Roderick A. Munro
PDF,
252 pages, Published 2009
ISBN: 9780873891578
Item Number: E1361
Member Price: $
24.50
List Price: $

35.00
Looking to purchase for a course or large group?
Keywords
healthcare
healthcare practices
lean
six sigma
lean six sigma
pocket guide
Description
This book is for those in healthcare practices whose customers/payers may be encouraging or requiring them to use Lean Six Sigma in the workplace, or to simply improve the way healthcare is being provided. The book is intended to be a basic, easy-to-read, quick and handy reference to the process improvement topics that are so important in healthcare. The first seven sections of the book cover the basics of Lean Six Sigma ("What is Lean Six Sigma?" through a "Lean Six Sigma Road Map for the Practice") and how it can be applied and implemented in the Practice. The remainder of the pocket guide gives a brief description of the various tools and methodologies used in Lean Six Sigma. Each discussion has purposefully been kept short and simple to allow for basic understanding. Also included are tips of how or when to use the tool.
---
Author Webinar Series:
Listen in as Munro provides a thorough overview of his book and it's key deliverables.
br>