Measuring Customer Satisfaction and Loyalty, Third Edition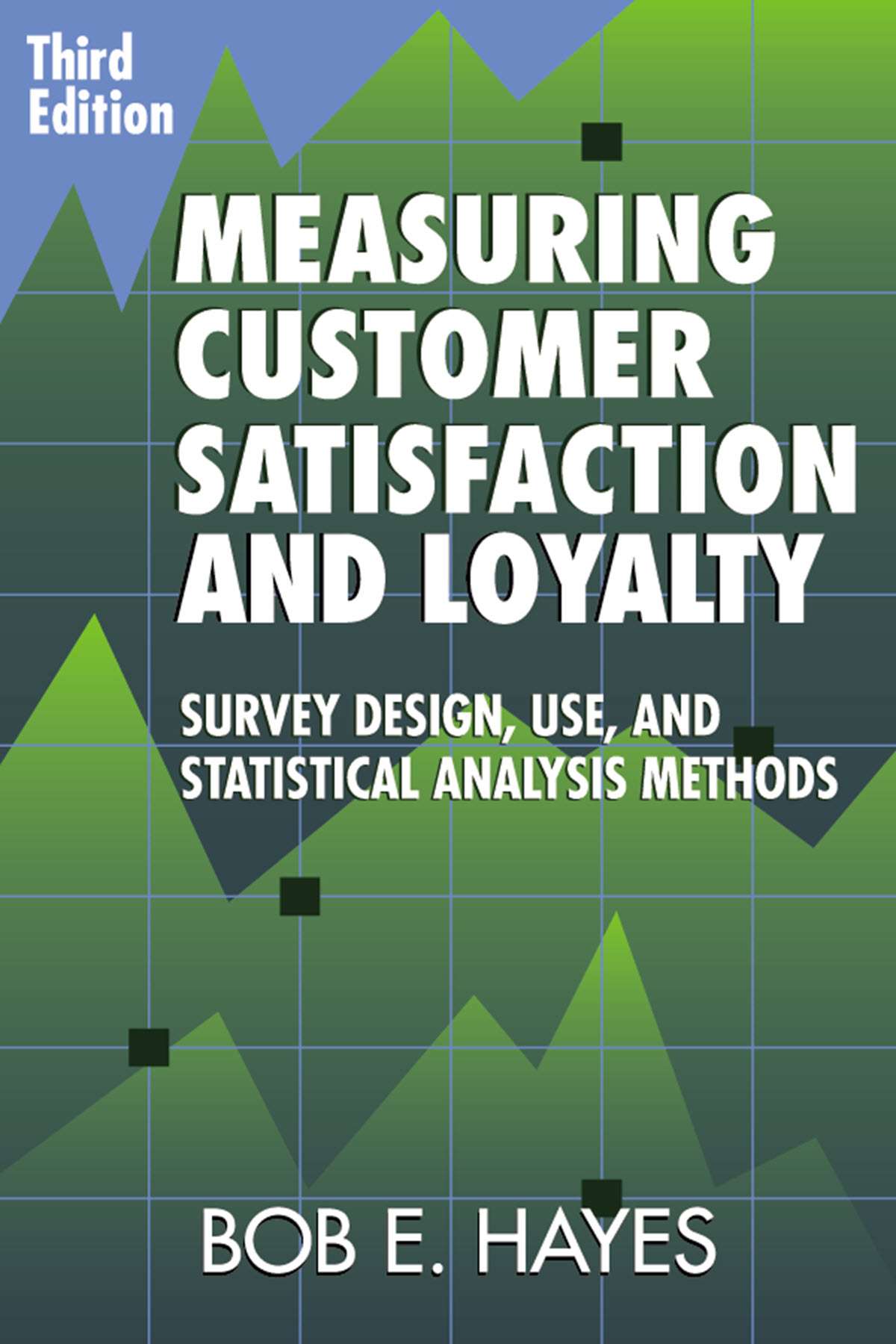 Measuring Customer Satisfaction and Loyalty, Third Edition
Survey Design, Use, and Statistical Analysis Methods
Bob E. Hayes
PDF,
312 pages, Published 2008
ISBN: 9780873891110
Item Number: E1339
Member Price: $
55.30
List Price: $

75.00
Looking to purchase for a course or large group?
Keywords
Survey
Customer Satisfaction
loyalty
Description
The third edition of this best-seller updates its detailed information about how to construct, evaluate, and use questionnaires, and adds an entirely new chapter on customer loyalty.
Included are two different methods of sampling and determining an appropriate sample size for reliable results; the reliability and validity of results; real examples of customer satisfaction measures and how they can be used; guidelines for developing questionnaires; scale development; the concept of quality; frequencies; sampling error; two methods of determining important service or product characteristics as perceived by the customer; discussion on the measurement and meaning of customer loyalty, and methods for loyalty-based management.
Readers will gain a sound grasp of the scientific methodology used to construct and use questionnaires utilizing the author's systematic approach. They will be able to pinpoint and focus on the most relevant topics, and study both the qualitative and quantitative aspects of questionnaire design and evaluation. These and many more important scientific principles are presented in simple, understandable terms.