The Quality Improvement Glossary (e-book)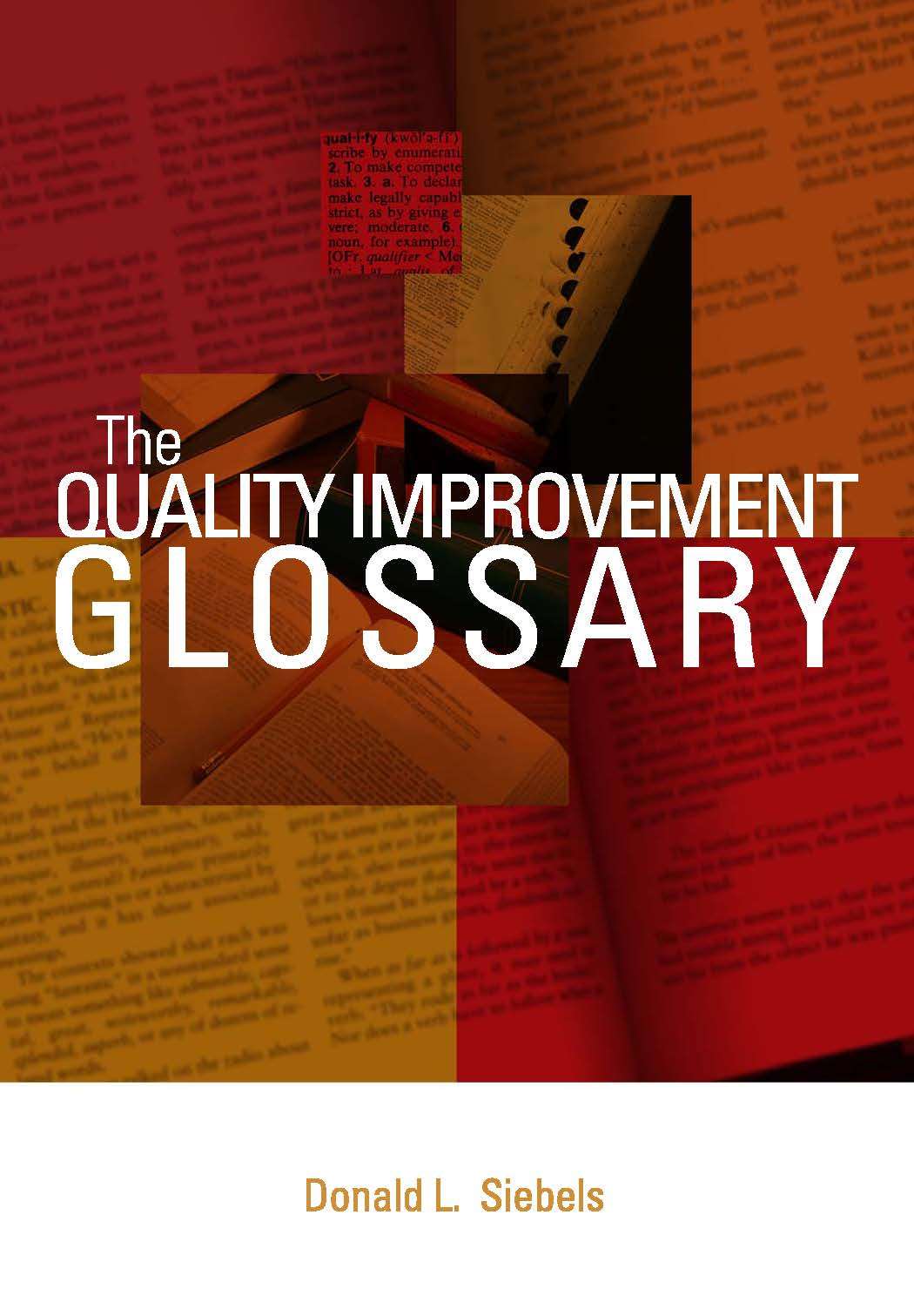 The Quality Improvement Glossary (e-book)
Donald L. Siebels
PDF,
370 pages, Published 2004
ISBN: 9780873890021
Item Number: E1223
Member Price: $
56.00
List Price: $

80.00
Looking to purchase for a course or large group?
Keywords
Quality Management
Government
Healthcare
Service
Basic Quality
Manufacturing
Education
Description
The benefits of using quality improvement techniques are well documented, and there are numerous books on the market explaining how to use these techniques in nearly every industry. But the world of quality is rife with unique and specific terminology, acronyms, catchphrases, theories, and noteworthy individuals. The breadth of material can be very confusing to anyone, and outright intimidating to those just beginning in the quality profession. Finally there is help!
Novices as well as seasoned quality professionals will find The Quality Improvement Glossary to be the definitive source for quality-related terms, concepts, persons, and acronyms, making it an invaluable addition to any quality library. Written to serve as an easy-to-use guide to the often confusing world of quality improvement, it provides solid and concise explanations of more than 2,500 terms, as well as references to related concepts and information on how to uncover more in-depth information. Also included in its several appendices are noted influential persons in the quality field, a separate list of acronyms, SPC symbols and common formulas. With a plethora of quality-related knowledge at readers' fingertips, this book is also very helpful when preparing for certification exams.
PRAISE FOR The Quality Improvement Glossary
"I currently hold three ASQ Certifications and I have to say that the easy access and reference to terms helped in my success in passing these exams."
- Earl Wells
First Vice President, Quality & Research
Allen Canning Company