Automotive Internal Auditor Pocket Guide (e-book)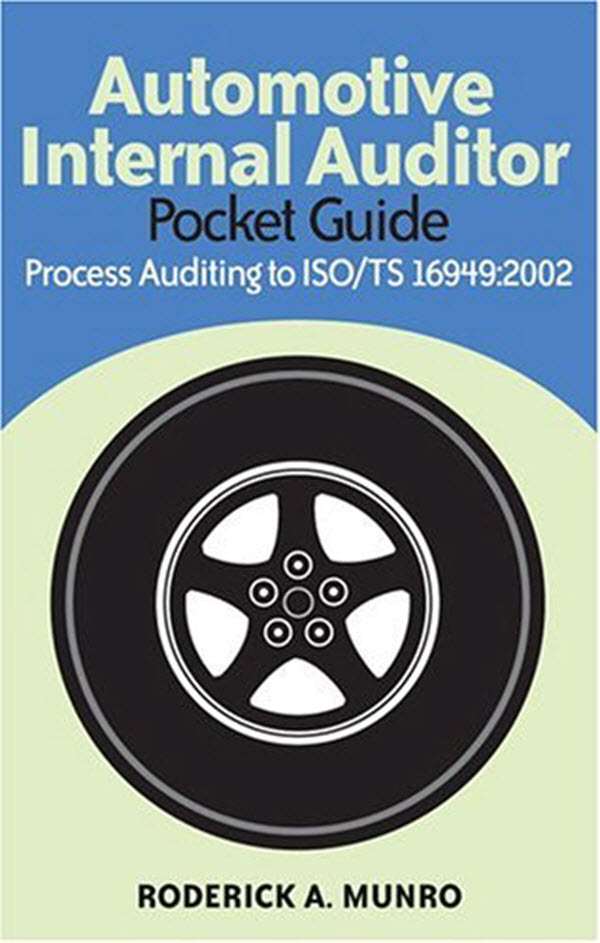 Automotive Internal Auditor Pocket Guide (e-book)
Process Auditing to ISO/TS 16949:2002
Roderick A. Munro
PDF,
244 pages, Published 2004
ISBN: 9781636940649
Item Number: E1217
Member Price: $
17.50
List Price: $

25.00
Looking to purchase for a course or large group?
Keywords
Automotive
Auditing
ISO 9000
Process Management
Description
This pocket guide is an essential resource for anyone in the automotive industry. It's designed to be used as a reference manual for conducting internal audits to ISO/TS 16949:2002 using a new process approach. The book will assist internal auditors with planning and performing process audits in order to become more effective as an auditor and satisfy top management, auditees, and external customers. It includes practical case studies, the bodies of knowledge for the ASQ CQIA and CQA certifications, a glossary of terms, and a list of acronyms.
---
"When my former company arranged internal auditor training, I received this handbook. We were able to set up our programs and for the first two audits we maintained a very good score, as I remember no majors or minors. I have used and abused this book and am planning to order a replacement. I would not want to be without it in my field...it is an easy to use guide on the floor."
a reader in New Bedford, MA

---