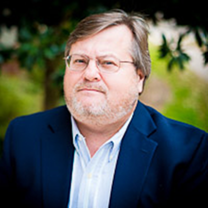 Education
PhD in Management Science
Illinois Institute of Technology
Chicago, IL
MA in Mathematics
University of Louisville
Louisville, KY
MA in Philosophy
University of Louisville
Louisville KY
BS in Mathematics
Mississippi College
Clinton, MS
Mark A. McComb
CQE
Education
PhD in Management Science
Illinois Institute of Technology
Chicago, IL
MA in Mathematics
University of Louisville
Louisville, KY
MA in Philosophy
University of Louisville
Louisville KY
BS in Mathematics
Mississippi College
Clinton, MS
Professional Experience
Mark McComb is currently an Associate Professor of Management Science in the Mississippi College School of Business where he teaches statistics and operations management in the undergraduate and MBA programs. Mark has received the School of Business's "Outstanding Professor" award twice.

Before deciding to become a professor, Mark worked for over ten years in industry for American National Can, Case IH, and United Technologies. He began his career as a statistician for United Technologies, managed the Quality and Reliability Engineering group at Case IH, and was the Director of Quality for the Flexible Packaging Group at American National Can.

In addition to his university teaching, Mark continues his involvement with industry by working as a consultant in statistical analysis and quality, and reliability engineering. He serves as a statistician for the Program Integrity Group in Mississippi's Division of Medicaid and as a consultant in quality and reliability engineering for Transformation Technologies.