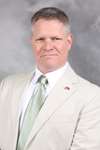 Education
Graduate Certificate in Health Products Registration
Regis College
Weston, MA
MS in Management
Lesley University
Cambridge, MA
BS in Industrial Technology
University of Massachusetts Lowell
Lowell, MA

James Shore
CBA, CMQ/OE, CQA, CQI, CSSBB
Education
Graduate Certificate in Health Products Registration
Regis College
Weston, MA
MS in Management
Lesley University
Cambridge, MA
BS in Industrial Technology
University of Massachusetts Lowell
Lowell, MA

Professional Experience
James "Gunny" Shore is the Principal of Quality Lean Solutions, working with medical device companies helping them improve in compliance, quality systems, operational and lean principles. Jim has 25 years of quality and supplier management experience working in medical devices, semiconductor, aerospace and defense (Titan Medical, Lake Region, Nypro Healthcare, Boston Scientific, Aspect Medical, ACMI, Brooks Automation, and Raytheon). He is an ASQ senior member and his professional certifications include ASQ Certified Six Sigma Black Belt, Certified Quality Manager/Organizational Excellence, Certified Quality Auditor, Certified Biomedical Auditor, and Certified Quality Inspector.
James has served ASQ as a member leader for over 18 years; Boston Section Chair, Regional Director (New England), Section Affairs Council Vice-Chair, Board of Directors, and Treasurer of the Biomedical Division. Currently, James is the 2018 Chair-elect of the Biomedical Division.
Jim is co-author of Proactive Supplier Quality Management in the Medical Device Industry which is published by Quality Press. 100% of the royalties are donated to veteran service organizations. Jim served in the United States Marine Corps for 15 years and was honorably discharged at the rank of Gunnery Sergeant (E-7).