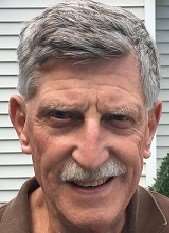 Education
MS in Reliability Engineering
University of Arizona
Tucson, AZ
MS in Mathematics
East Tennessee State University
Johnson City, TN
BS in Electrical Engineering
University of Tennessee
Knoxville, TN
Hugh W. Broome
CQE, CRE
Education
MS in Reliability Engineering
University of Arizona
Tucson, AZ
MS in Mathematics
East Tennessee State University
Johnson City, TN
BS in Electrical Engineering
University of Tennessee
Knoxville, TN
Professional Experience
Hugh W. Broome worked as a product engineer on the production of the Hawk and Sparrow missile systems for Raytheon Company, and on the strategic missile defense system for Western Electric Co. He has trained and consulted in reliability and quality engineering at many US facilities including: Jet Propulsion Labs (JPL/NASA), Ames Research (NASA), IBM, Abbott Labs, ATT, the US Army, the US Navy, the US Coast Guard, Bose Corp, Applied Materials, Cox Communications, Eastman Chemical, Dell Computers, Miller/Coors, Junipar Systems, Fitbit, Advanced Energy, Tazer, and Navistar.

Hugh was awarded a Science Faculty Fellowship to participate in a study on Space Shuttle Utilization at the Marshall Space Flight Center in Huntsville. AL., and is a recipient of the Austin Bonis Award, awarded by the Reliability Division of The American Society for Quality (ASQ), recognizing outstanding contributions to reliability engineering education.

Currently, he is an associate with Quality Assurance and Risk Management, primary consultants to NASA. Hugh is a past Vice Chair of the Reliability Division of ASQ, and has been a member of the Technical Council and member of the Education Advisory Board for ASQ. He was a regional councilor for the Reliability Division and a past president of the local ASQ section.

Hugh is faculty emeritus in the Department of Engineering Technology at East Tennessee State University where he taught courses in electronics, electronic circuit design, quality assurance, operations research, industrial supervision and engineering economy.

Hugh is a licensed private pilot, certified scuba diver, and holds an amateur radio license. Other interests are skiing and sailing.