ASQ/ANSI/ISO 9004:2018: Quality management — Quality of an organization — Guidance to achieve sustained success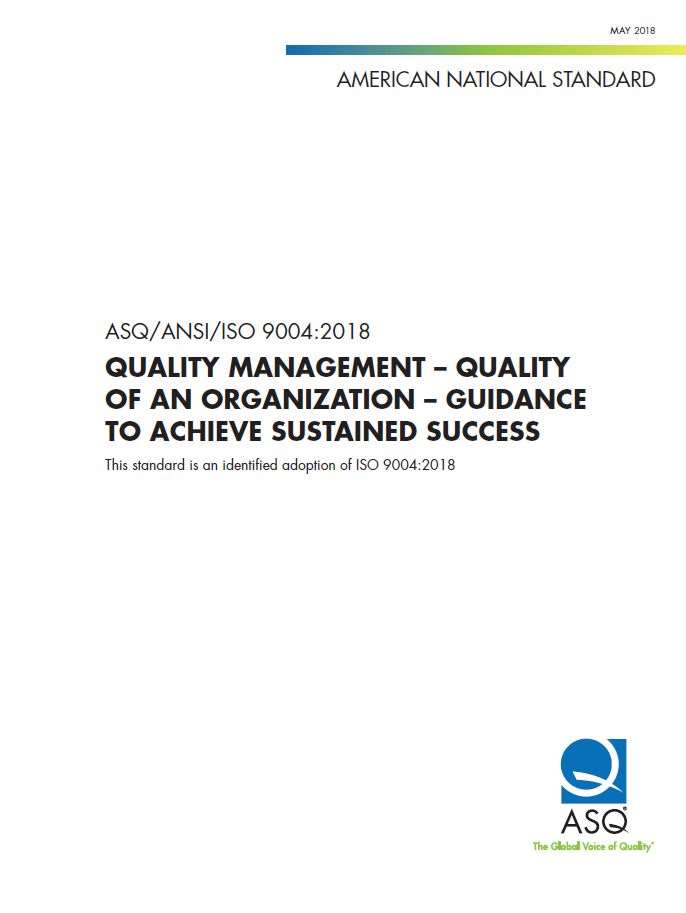 ASQ/ANSI/ISO 9004:2018: Quality management — Quality of an organization — Guidance to achieve sustained success
Softcover,
72 pages, Published 2018
Dimensions: 8 1/2 x 11
Item Number: T1147
Member Price: $
189.60
List Price: $

237.00
Looking to purchase to post on your company's Intranet?
Keywords
ISO 9004:2018
sustained success
sustainability
Description
ISO 9004:2018 gives guidelines for enhancing an organization's ability to achieve sustained success. This guidance is consistent with the quality management principles given in ISO 9000:2015. ISO 9004:2018 provides a self-assessment tool to review the extent to which the organization has adopted the concepts in this document. ISO 9004:2018 is applicable to any organization, regardless of its size, type and activity.