Zero Acceptance Number Sampling Plans, Sixth Edition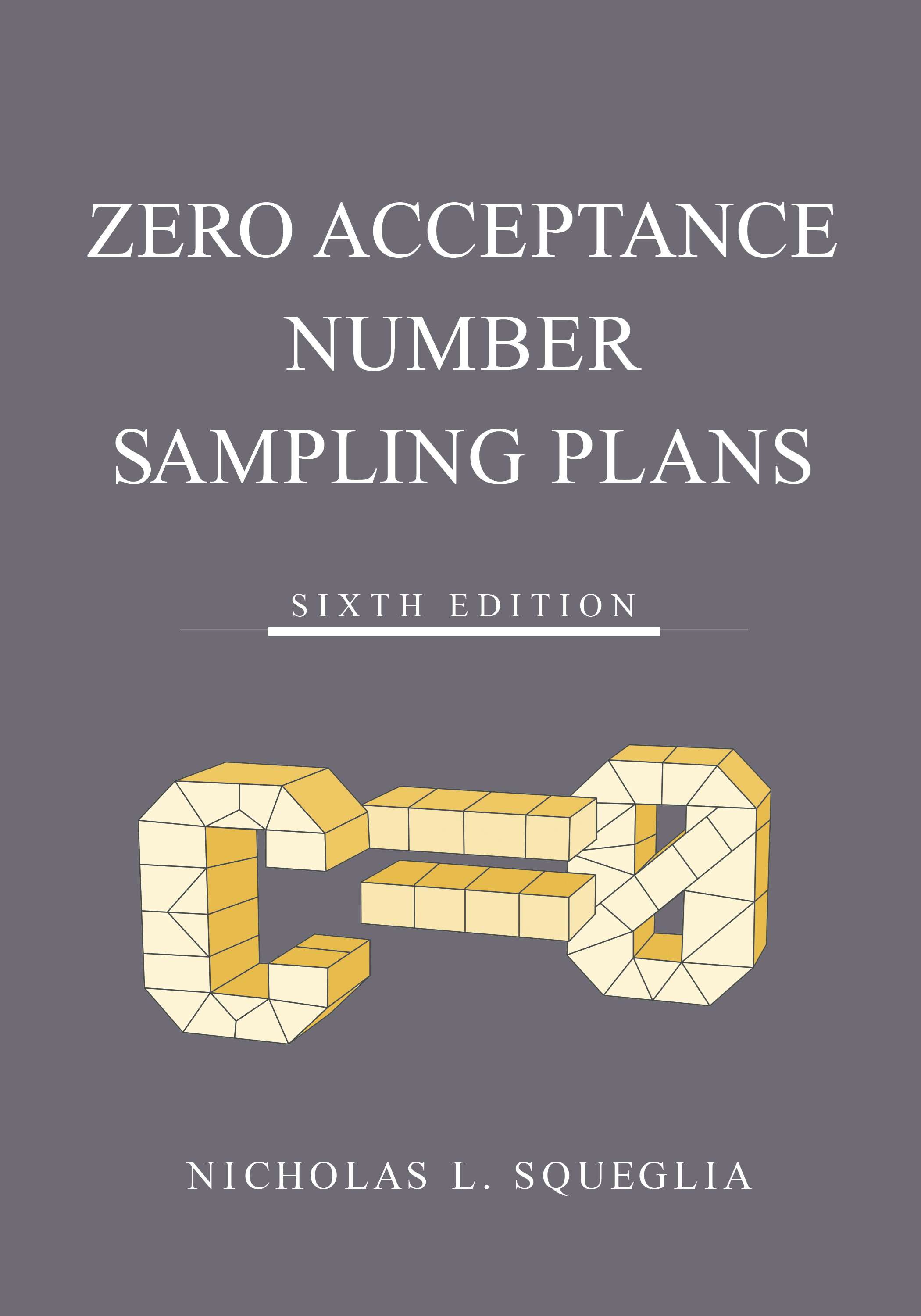 Zero Acceptance Number Sampling Plans, Sixth Edition
Nicholas L. Squeglia
Softcover,
60 pages, Published 2023
Dimensions: 7x10 inches
ISBN: 978-1-63694-093-9
Item Number: H1607
Member Price: $
49
List Price: $

70
Looking to purchase for a course or large group?
Keywords
acceptance sampling
c=0
zero acceptance
Description
A crucial element of quality control is inspection, but attempting to inspect every product can be impractical. This book covers both the statistical and practical approaches for selecting a particular sampling plan from the c=0 table. Using the plans found in this book can help ensure that you meet your zero defects objectives while saving your company time and money.

Zero Acceptance Number Sampling Plans was originally developed to provide equal or greater consumer protection with less inspection than the Department of Defense's (DoD's) military standard 105 (MIL-STD-105E). This book offers a set of plans for lot-by-lot inspection with the acceptance number in all cases as zero. Although the DoD canceled MIL-STD-105, the c=0 sampling plans have stood the test of time. After years of extensive application by aerospace, defense, medical device, commercial manufacturing, and service industries, these plans are still used today as a standard for many organizations to deliver quality products.

This sixth edition includes only the original c=0 table as published in the fourth and all previous editions and eliminates conflicting information in the fifth edition tables.

Nicholas L. Squeglia has degrees in Industrial Engineering and Industrial Management from the University of New Haven (UNH), is a registered Professional Engineer, and holds ASQ CSSBB, CQA, and CQE certi­cations. He is a recipient of the ASQ Dorian Shainin Medal, a Fellow of ASQ, and a member of UNH's Engineering Hall of Fame. In addition to writing articles, lectures, and seminars, Squeglia has served as a Director of Quality and instructor. He provided consulting/mentoring and internal auditing on AS9100D (Aerospace and Defense), ISO 9001:2015, ISO 13485 (Medical Devices), and Lockheed/Sikorsky SSQR-01.