The ASQ Certified Quality Engineer Handbook, Fifth Edition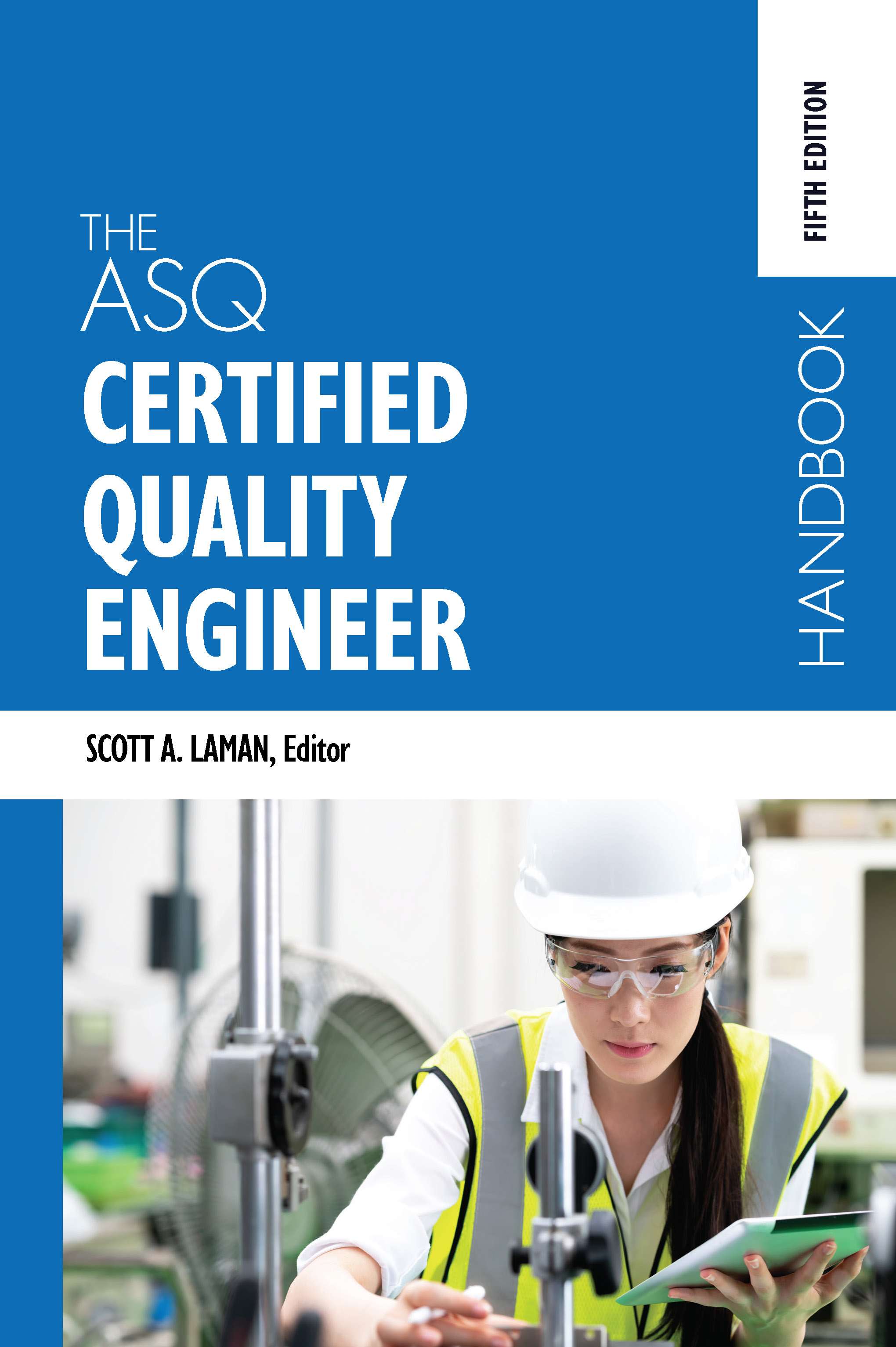 The ASQ Certified Quality Engineer Handbook, Fifth Edition
Scott A. Laman
Hardcover,
714 pages, Published 2022
Dimensions: 7 x 10 inches
ISBN: 978-1-63694-026-7
Item Number: H1602
Member Price: $
105
List Price: $

150
Looking to purchase for a course or large group?
Keywords
quality engineering
certification
ASQ Certified Quality Engineer
CQE
Description
The ASQ Certified Quality Engineer Handbook, Fifth Edition, covers a wide range of topics in the quality engineering field and is organized to align with the 2022 ASQ Certified Quality Engineer (CQE) Body of Knowledge (BoK). This handbook is essential for candidates preparing for the ASQ CQE examination. For working engineers, it is a convenient and thorough guide to the profession.
This fifth edition includes:
New content on cost-benefit analysis, the RACI matrix, assessing risks in auditing, critical to quality characteristics, risk analysis tools, overall equipment effectiveness (OEE), 5 Whys analysis, data automation, and database integration
A new chapter on risk management
Appendices and a Glossary of Terms for reference purposes
Case studies that give readers a broader context for real-life scenarios and applications
Scott A. Laman is Site Quality Leader at Teleflex, a global provider of medical technologies. He holds B.S. and M.S. degrees in Chemical Engineering from Syracuse University. Scott is a PMI-certified PMP, is a Fellow of the American Society for Quality (ASQ), and has seven professional ASQ certifications. He is also the editor of The ASQ Certified Medical Device Auditor Handbook, Fourth Edition.