The ASQ Metrology Handbook, Third Edition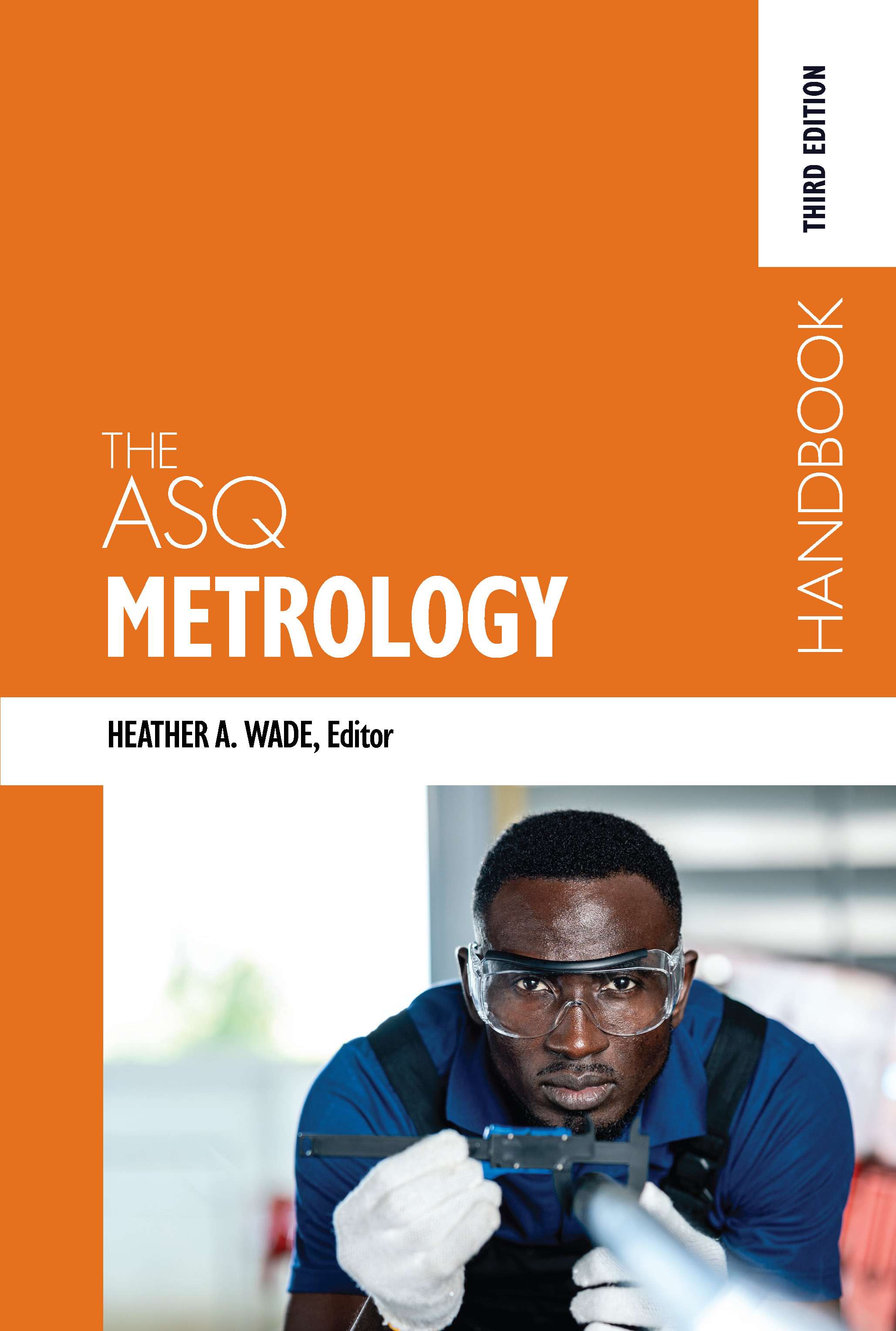 The ASQ Metrology Handbook, Third Edition
Heather A. Wade
Hardcover,
736 pages, Published 2023
Dimensions: 7 x 10 inches
ISBN: 978-1-63694-019-9
Item Number: H1596
Member Price: $
105
List Price: $

150
Looking to purchase for a course or large group?
Keywords
metrology
calibration
CCT certification
Description
Developed by experts in the field a s a comprehensive and practical reference, The ASQ Metrology Handbook, Third Edition provides a foundation for understanding metrology as well as calibration principles and practices. This handbook is ideal for not only metrology professionals, but also calibration professionals including calibration technicians and technologists, quality professionals, workers in testing laboratories, consultants, and instructors. Whether you are entering a new phase of your career field, investing in your own continuous improvement journey, training your fellow calibration practitioners, or preparing for ASQ's Certified Calibration Technician (CCT) exam, this handbook provides the information, guidance, and knowledge to help you achieve your goals.
New to this Third Edition:
• A thorough explanation of ISO/IEC 17025:2017
• The 2019 Redefinition of the International System of Units
• Updated and expanded chapters, including information about training and competency, software validation, statistics, decision rules and risk, uncertainty in measurement, mass and weighing, force, and chemical and biological measurements and uncertainties
Heather A. Wade, ASQ-CCT and ASQ-CQA, is president of Heather Wade Group, LLC. She is a long-serving member leader of the ASQ Measurement Quality Division, where she has served as chair, secretary, and treasurer. As part of the ASQ Certification Board, she chaired the Certified Calibration Technician (CCT) exam subcommittee and led updates to the CCT Body of Knowledge (BoK) and CCT exams.