Managing Organizational Risk Using the Supplier Audit Program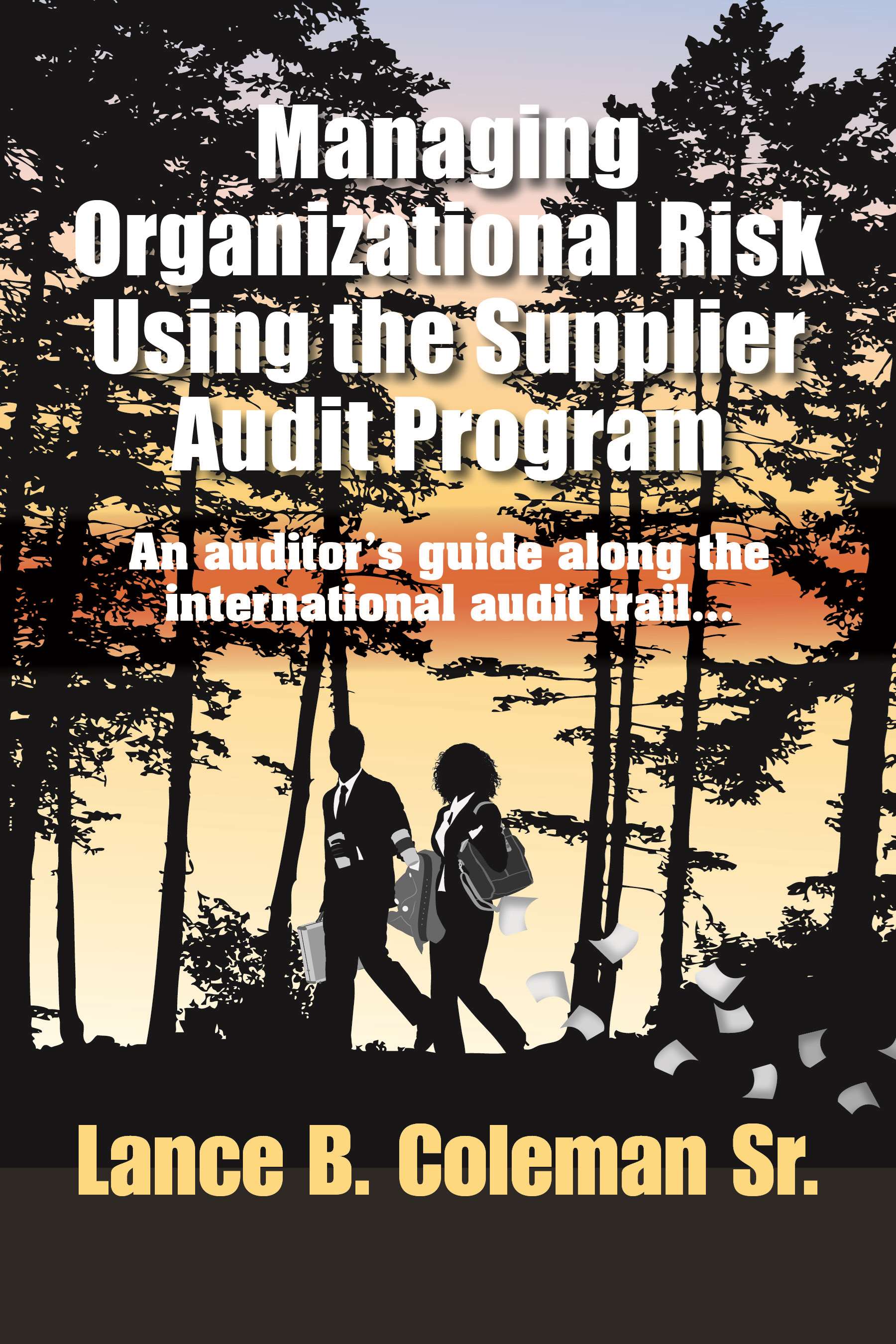 Managing Organizational Risk Using the Supplier Audit Program
An Auditor's Guide Along the International Audit Trail...
Lance B. Coleman Sr.
Hardcover,
154 pages, Published 2018
Dimensions: 6 x 9
ISBN: 978-0-87389-968-0
Item Number: H1543
Member Price: $
38.50
List Price: $

55.00
Looking to purchase for a course or large group?
Keywords
organizational risk
auditing
risk management
supplier risk
supplier audits
Description
Risk elimination. Risk management. Risk mitigation. These terms are an increasingly important part of the lexicon of executive-level management as they strive to succeed in a business environment having global competition, geographically diverse suppliers, and new technologies. In this new, globally expansive marketplace, more than 50 percent of value creation is achieved outside of an organization's walls, or, in other words, through their suppliers. This, too, is where the majority of product realization risk lies.
This book defines what risk-based thinking is and how to apply it from the perspective of helping manage organizational risk through the supplier audit process. It provides a detailed and useful discussion of the practical application of risk-based supplier auditing principles. It can be a primer for those new to the profession of supplier auditing, and it also shares tips and best practices that would benefit experienced auditors as well.
The first section explores supplier management, supplier auditing, and the supplier audit process. The second section discusses the skills, both traditional and nontraditional, needed to ensure a successful supplier audit. Relevant aspects of ASQ's Certified Quality Auditor (CQA) and Certified Supplier Quality Professional (CSQP) Bodies of Knowledge are discussed in detail.
The author's friends and colleagues from around the globe shared their own stories in "Case in Point" vignettes interspersed throughout the book, providing first-hand case studies from, among others, the medical device, logistics, automotive, and aerospace industries.