A Practical Field Guide for ISO 14001:2015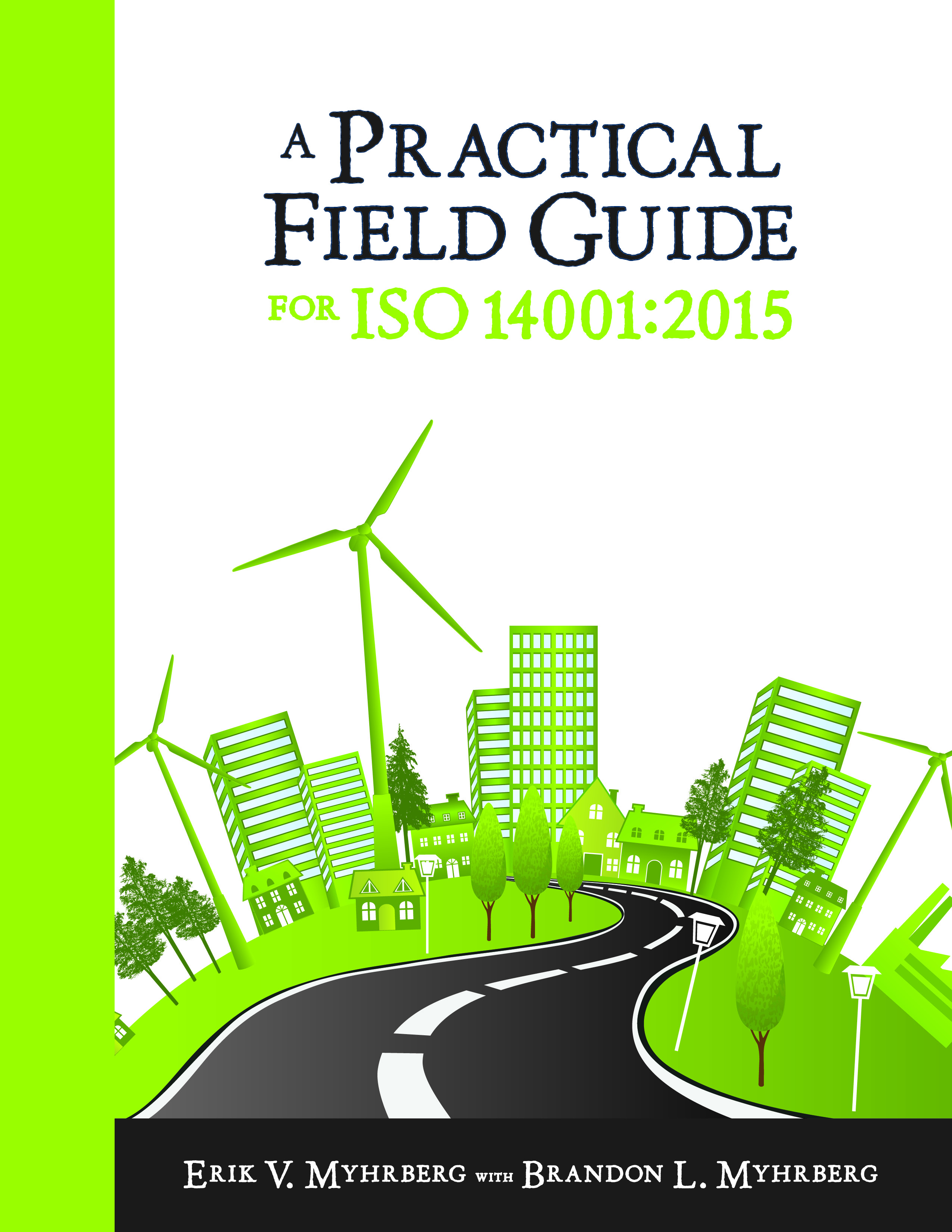 A Practical Field Guide for ISO 14001:2015
Erik V. Myhrberg With Brandon L. Myhrberg
Spiralbound,
104 pages, Published 2017
Dimensions: 8 1/2 x 11
ISBN: 978-0-87389-963-5
Item Number: H1538
Member Price: $
42.00
List Price: $

60.00
Looking to purchase for a course or large group?
Keywords
ISO 14001:2015
environmental management system
EMS
sustainability
Description
The field guide depicts step by step what must occur for organizations to create an effective environmental management system (EMS) in conformance with ISO 14001:2015, whether "from scratch" or by transitioning from ISO 14001:2004. In keeping with ISO 9000:2015's definition of environmental as the "degree to which a set of inherent characteristics fulfills requirements," the authors have identified the requirements and inherent characteristics (distinguishing features) for this field guide. Within the guide, each sub-clause containing requirements is the focus of a two-page spread that consistently presents features that fulfill ISO 14001's requirements. What separates this field guide from most other books on ISO 14001:2015 and its implementation are flowcharts showing the steps to be taken in implementing an EMS to meet a sub-clause's requirements.
This field guide has been created to foster an inner reliance between senior management, middle management, functional teams, and the individual. Users of the field guide will find within it practical tools, tips, and techniques useful for not only implementing an environmental management system (EMS) but also maintaining one.
The revised ISO 14001:2015 standard is both useful to the organization and here to stay. May this logistical field guide serve you and your organization well!