Quality Audits for Improved Performance, Third Edition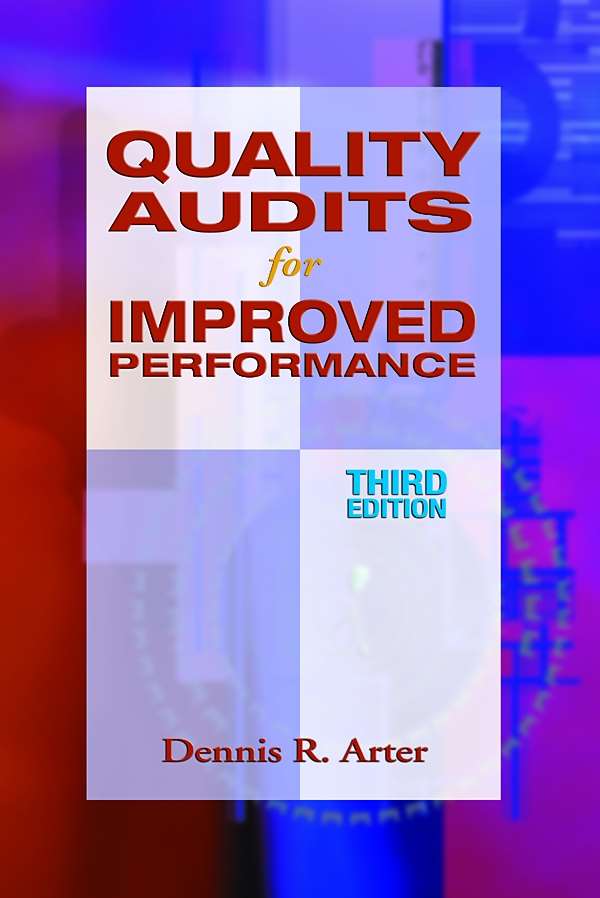 Quality Audits for Improved Performance, Third Edition
Dennis R. Arter
Softcover,
152 pages, Published 2002
Dimensions: 6 x 9
ISBN: 978-0-87389-570-5
Item Number: H1180
Member Price: $
42.00
List Price: $

60.00
Looking to purchase for a course or large group?
Description
Perfect for anyone charged with implementing a quality audit program or those performing the audit, this book is an ideal reference on the established techniques of quality auditing. This third edition serves as a guide to learning and applying the basics of quality auditing, and expands on the basic auditing principles by showing how the quality audit can be used to improve business performance. This edition includes:
An expanded background and history of quality auditing
A general model for auditing any quality management system
Added information on process audits and the system-process-product relationship
Auditor competencies and qualifications
An explanation of audit reports and the role of the auditor after the report
New material on remedial and corrective action
Example audit procedures and a glossary of auditing terms
Author Dennis Arter addresses both internal and supplier auditing as it relates to any quality management system, including ISO 9001, GMP, automotive, and others. He provides supportive examples and checklists throughout the text to help make this book the best single-source guide on the subject. Quality practitioners, registrars, and those preparing for the ASQ Certified Quality Auditor (CQA) exam will find it to be an invaluable reference.
---
COMMENTS FROM OTHER CUSTOMERS
Average Customer Rating:
(5 of 5 based on 2 reviews)
"An excellent reference, and Dennis Arter also teaches a great auditing class."
- a reader from New Mexico
"Good basic text for comprehensive introduction to quality principles. Good reference for CQA (Certified Quality Auditor) examination."
---