The Certified Six Sigma Master Black Belt Handbook (e-book)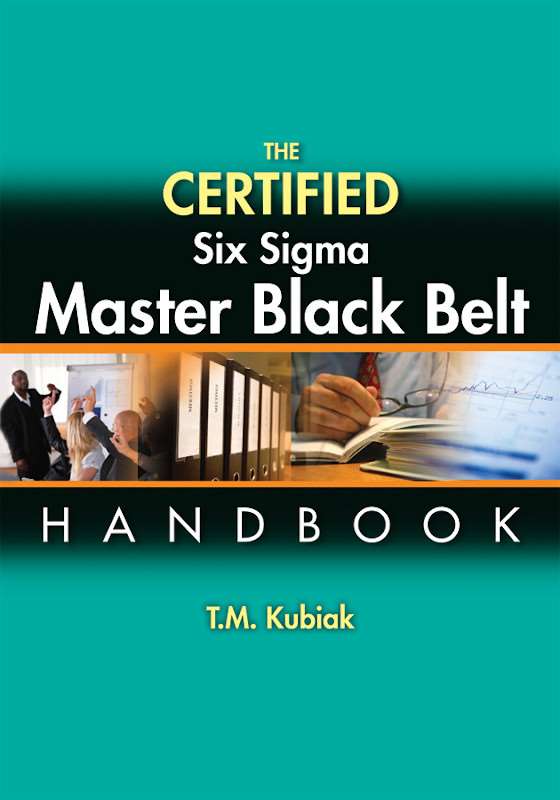 The Certified Six Sigma Master Black Belt Handbook (e-book)
T.M. Kubiak
PDF,
726 pages, Published 2012
Dimensions: 7 x 10
ISBN: 9781953079015
Item Number: E1404
Member Price: $
101.50
List Price: $

145.00
Looking to purchase for a course or large group?
Keywords
Six Sigma
master black belt
ASQ certification
lean six sigma
Description
This book has been created to reflect the most current thinking among key Six Sigma leaders regarding what should be contained in the ASQ Master Black Belt Body of Knowledge (BoK). For quick reference and ease of use, chapter and section numbering exactly mirrors that of the BoK.
The primary audience for this work is the individual who plans to prepare to sit for the Six Sigma Master Black Belt certification examination. Therefore, this book assumes the individual has the necessary educational background and experience in quality and Lean Six Sigma. Concepts are dealt with briefly, but supplemented with practical examples. Theoretical discussion has been avoided unless such a discussion was necessary to communicate a concept.
A secondary audience for the handbook is the quality and Six Sigma professional who would like a relevant Lean Six Sigma reference book. With this audience in mind, some material has been expanded beyond what the Body of Knowledge requires.
The CD accompanying the print book and at the end of the e-book versions includes a practice problem set covering each part of the book and a simulated examination that has problems distributed among parts according to the scheme published in the Body of Knowledge.