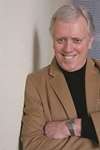 Education
Postgraduate in Management Studies
Aston University
Birmingham, England
BS in Chemical Engineering
University of Birmingham
Birmingham, England
Peter Merrill
Education
Postgraduate in Management Studies
Aston University
Birmingham, England
BS in Chemical Engineering
University of Birmingham
Birmingham, England
Professional Experience
Peter Merrill has been acknowledged as one of the world's leading keynote speakers on Innovation and has keynoted at events such as the World Conference on Quality USA, the India Innovation Summit, Oasis of Excellence Conference in France and the Asia-Pacific conference in Shanghai. As Chief Executive of one of the leading Design Brands in Europe he has been an Innovator in one of the most demanding markets.
Peter is Chair of the ASQ Innovation Think Tank and also Chair of the Canadian National Committee on Innovation for ISO. He led the International Working Group which developed the Guideline on 'People Involvement' in Management Systems and is one of North America's foremost authorities on Management Systems which he has implemented in such innovative companies as IBM, A.I.G., and R.I.M. Peter is president of Quest Management Systems which provides a unique self-assessment tool for Innovators.
He is also t
he Innovation Columnist for Quality Progress and author of the books 'Innovation Generation', 'Executive Guide to Innovation' and 'Innovation Never Stops
'
.