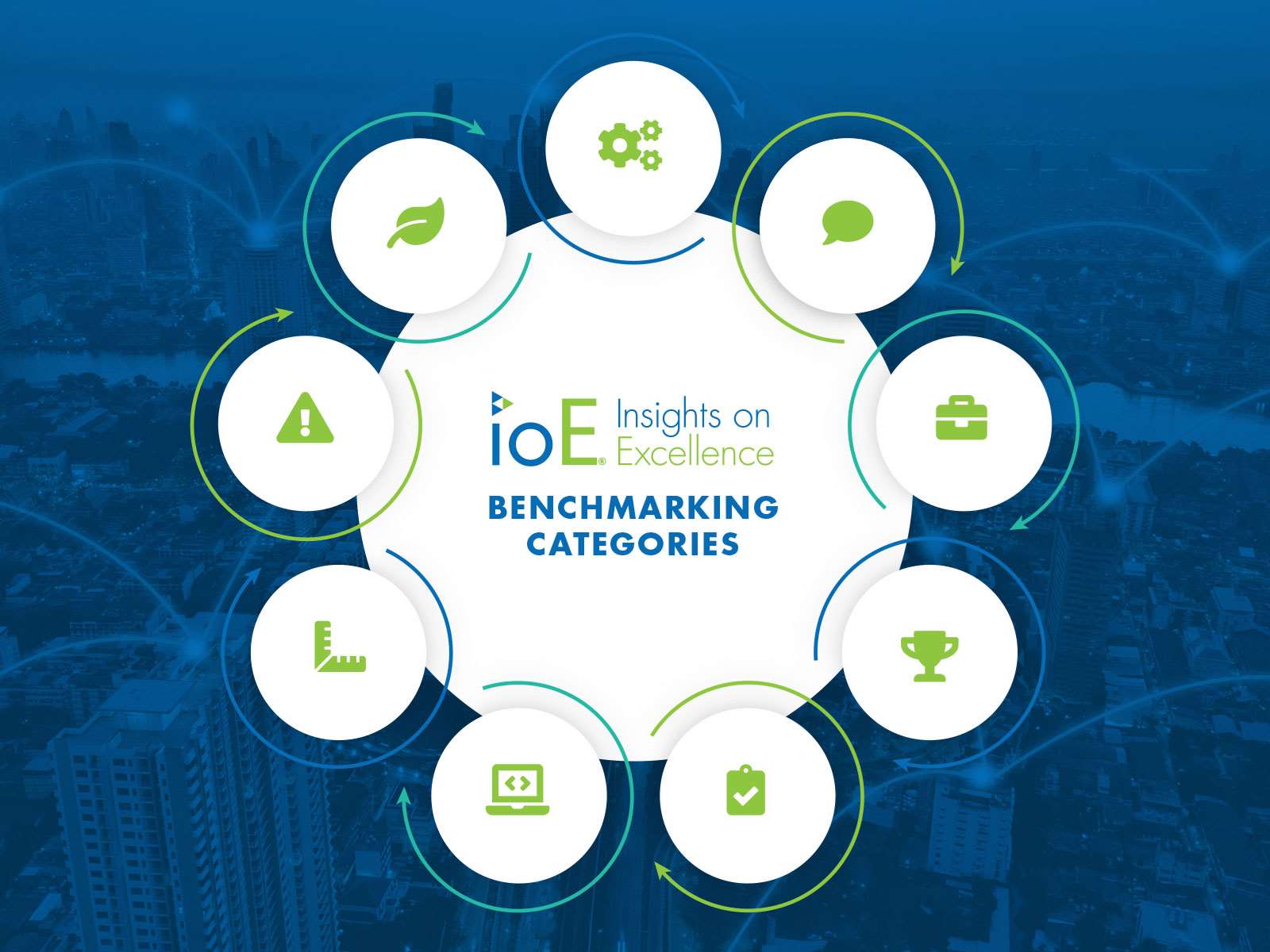 What is Insights on Excellence®?
ASQE's Insights on Excellence® (IoE) Benchmarking Tool establishes a global data set across the established eight categories of organizational performance excellence—Operations, Voice of the Customer, Workforce, Leadership, Strategy, Technology, Measurements & Results, Barriers & Disruptors—and the latest optional IoE category: Environmental, Social and Governance (ESG) practices.
Survey participation in the IoE Benchmarking Tool is an exclusive benefit of ASQE Organizational Membership, but the industry- and category-specific reports created using the annually compiled benchmarking results are available to members and nonmembers of both ASQ and ASQE for free. The data also provides the trending content for ASQE's member-exclusive thought leadership events like the Ascend Webinars and Excellence Roundtables.
THE LATEST IoE RESEARCH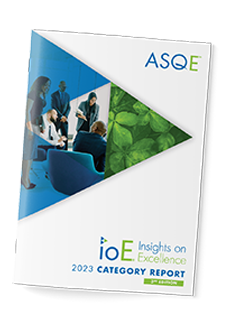 2023 ASQE INSIGHTS ON EXCELLENCE CATEGORY REPORT
Continuing with our third year of consecutive research, ASQE is pleased to present our annual 2023 Insights on Excellence® Category Report. Across all nine of the IoE categories, ASQE explores the trends, emerging priorities, and shifts in performance where quality plays an integral role. The goal of this annual Category Report is to deliver actionable guidance to our member communities to pursue best practices in organizational excellence and operational performance. This report also features four key takeaways to address areas of opportunity such as new requirements in legal compliance, changes in stakeholder expectations, and ensuring the organization's mission has long-term relevancy. Plus, hear from three ASQ member leaders with years of experience to address these new challenges in operational performance per the research findings. Explore the IoE research trends in this report to help identify where you and your colleagues can focus your efforts to achieve positive change.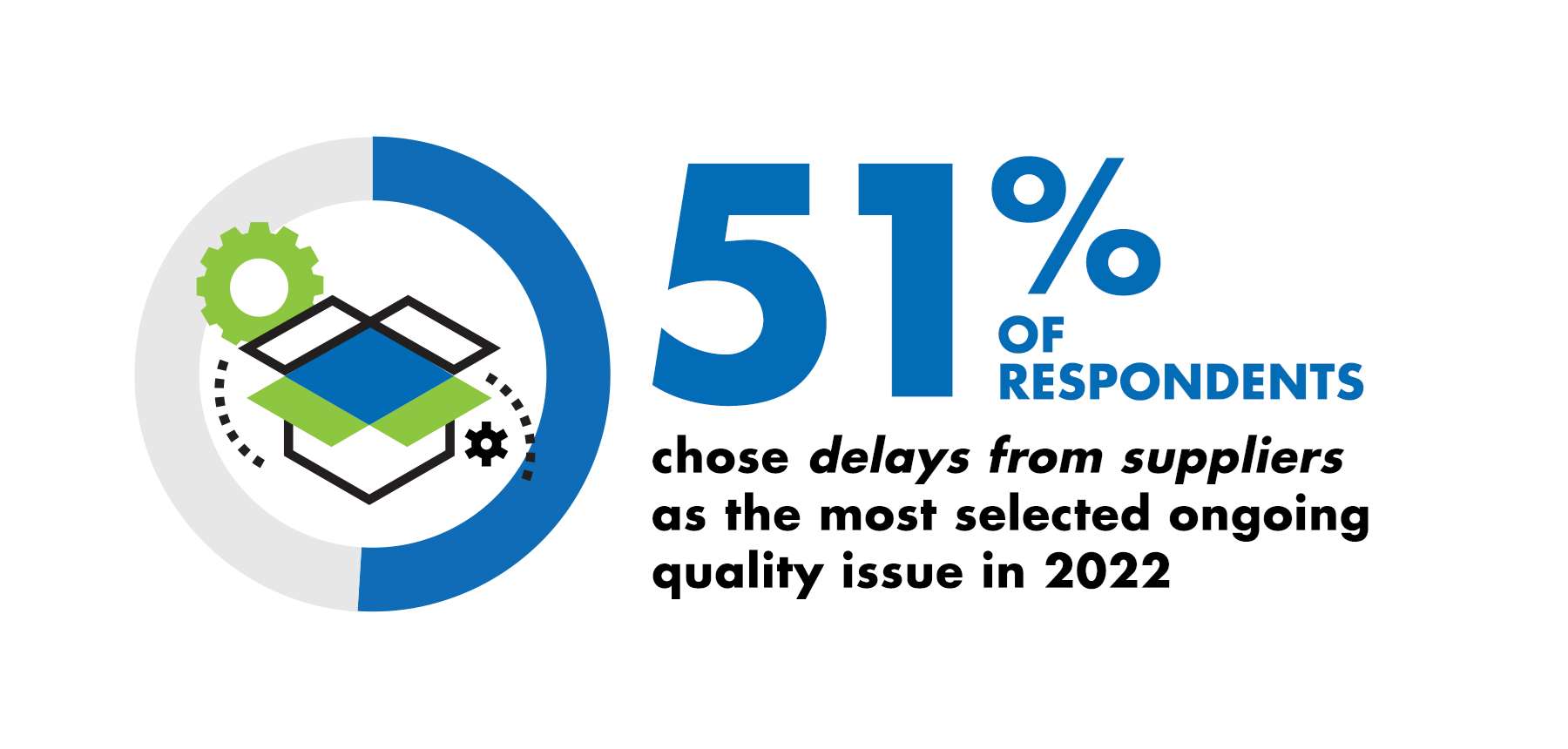 51% of respondents chose 'delays from suppliers' as the most selected ongoing quality issue in 2022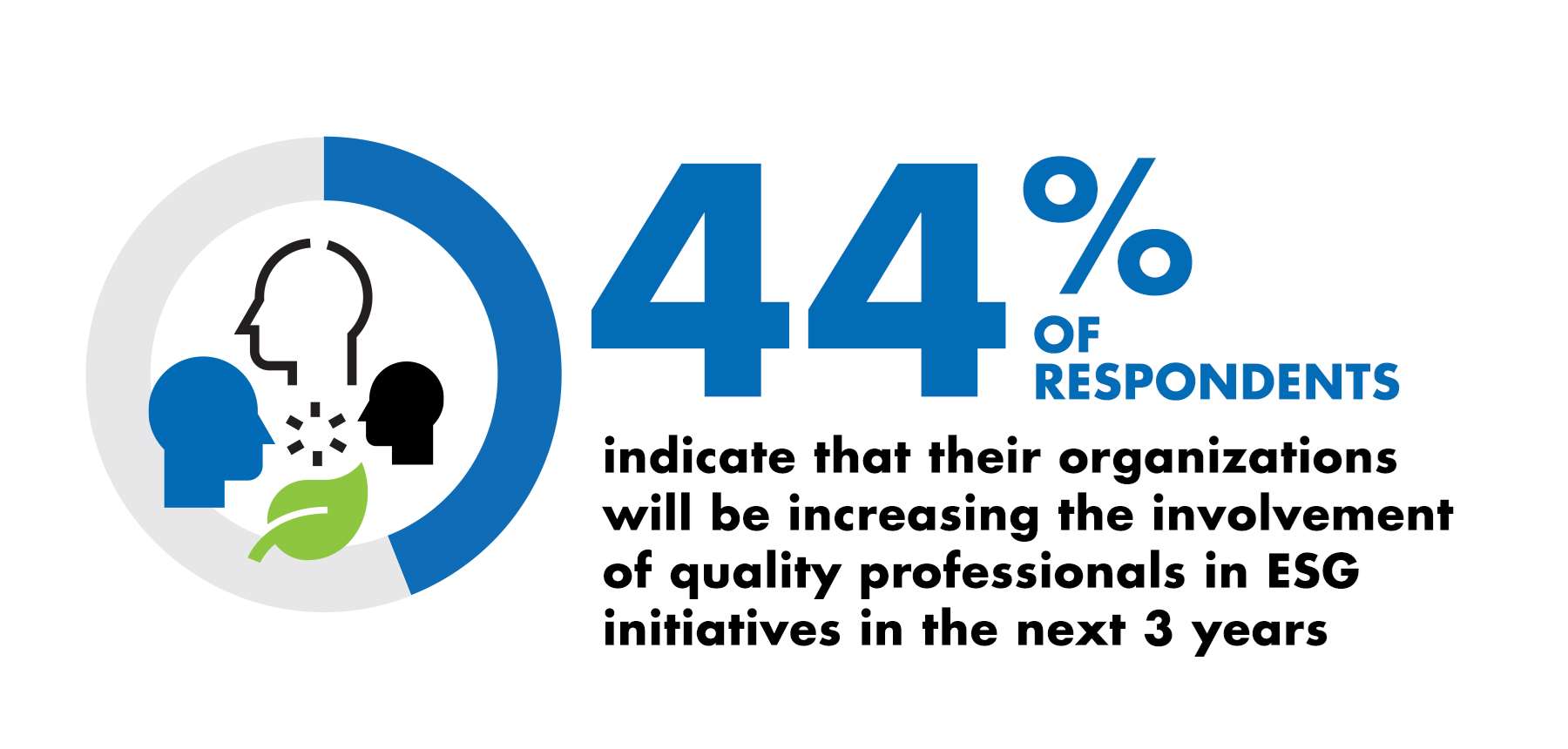 44% of respondents indicate that their organizations will be inceasing the involvement of quality professionals in ESG initiatives in the next 3 years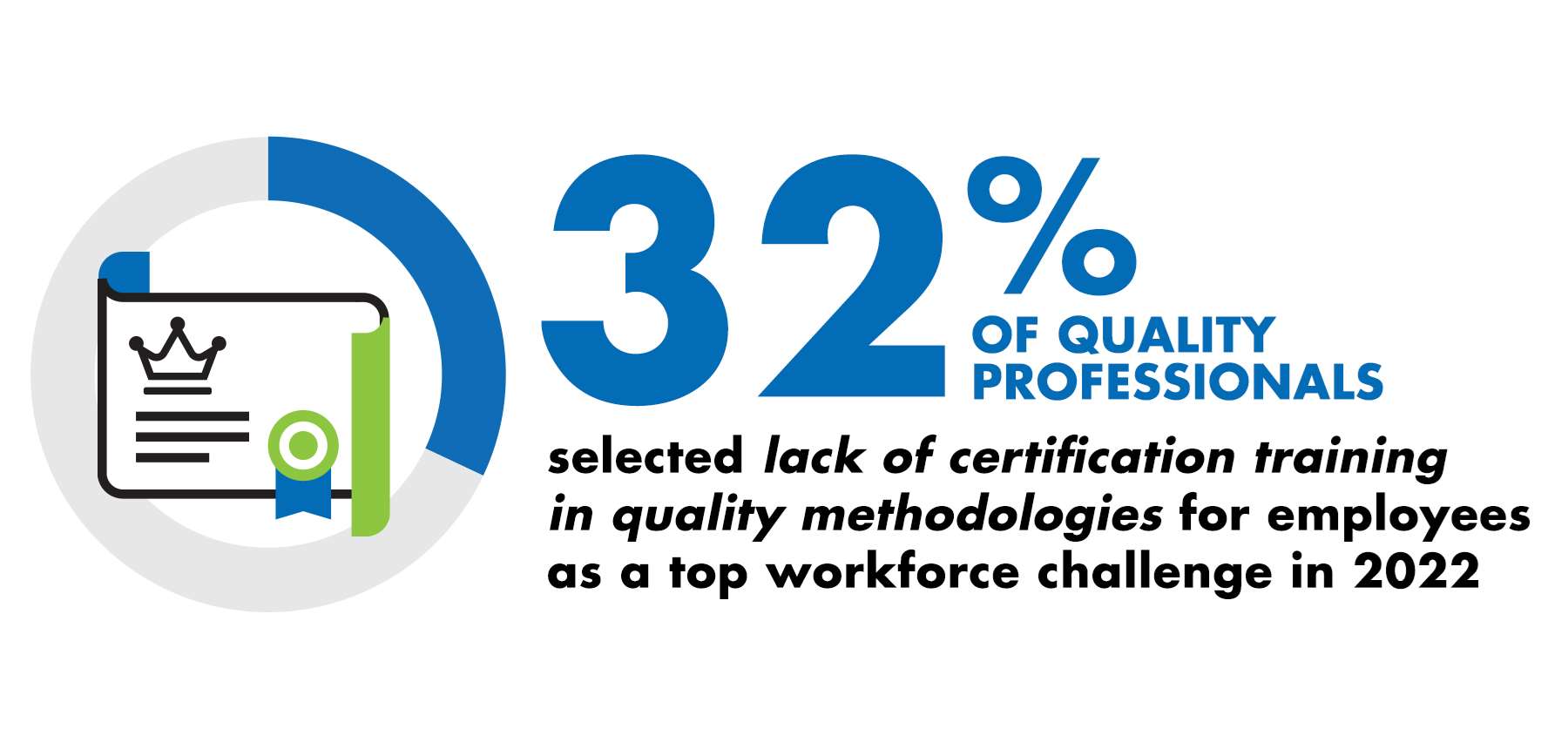 32% of quality professionals selected 'lack of certificaiton training in quality methodologies
Explore the connected ASQE events and offerings:
Insights on Excellence®
Exclusive to ASQE Organizational Members, participation in the tool provides custom reports and insights through performance-based maturity model scoring, as well as global benchmarking comparisons to assist in pursuing performance excellence and workforce upskilling.
Insights on Excellence®
2023 ASQE IoE Category Study
New to the IoE suite of research, the fourth and final 2023 IoE Category Study will focus on the importance of gaining a holistic understanding of customer needs, with effective leadership that commits to understanding and investing in technology and efforts that would support this. This category study provides a deeper look at the significant data and key findings for the Voice of Customer and Leadership categories.
Organizational Membership
As organizations increasingly focus on advancing a culture of quality-based practices, ASQE Organizational Membership is here to help with three customizable levels to fit any organization, each with added value and offerings like access to the Insights on Excellence® Benchmarking Tool, member pricing on all ASQ certifications, annual eLearning credits, and member-exclusive networking events.
Organizational Membership
The Ascend Webinar series and Excellence Roundtable event provide ASQE Organizational Member Primary, Secondary, and Executive contacts and ASQ Technical Community Member Leaders the opportunity to learn, connect, and discuss the research findings and recommendations from the latest Insights on Excellence® research.
"People take action after bad things happen. It takes a big event like a major recall or the pandemic to get companies aligned to have good prevention plans in place."
---
"As a non-profit organization dedicated to training, certifying and supporting the field of quality, we knew that who we partnered with to deliver Insights on Excellence was going to be essential to achieving our goals. Forbes Insights is a globally-recognized strategic research organization with the resources to bring our vision to life and provide comprehensive data so we can help organizations move forward on a path to excellence."
---