Cutting Iron Ore Pellet Production Costs Via Improved Efficiency Saves Mining Company $8M
by Janet Jacobsen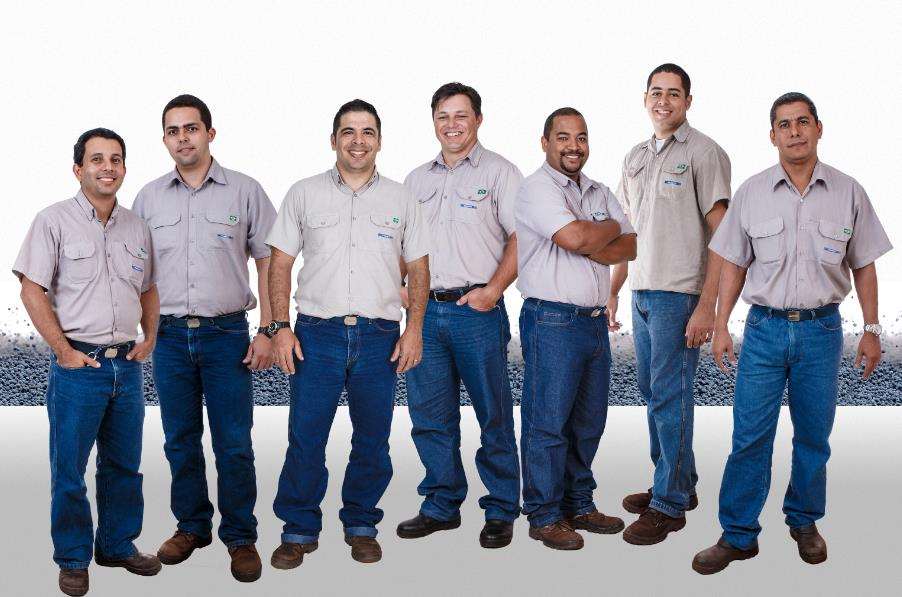 When Samarco Mining leaders completed a production chain simulation in January 2012, they were surprised to learn that one iron ore pellet production plant showed a very high gap between budgeted and actual expenses. A deeper analysis indicated a sub-process accounted for nearly 70 percent of the plant's production expenses and that natural gas consumption in this process represented 80 percent of the cost.
A cross-functional improvement team was formed to address this gap and increase the natural gas consumption efficiency.
Case Study At a Glance . . .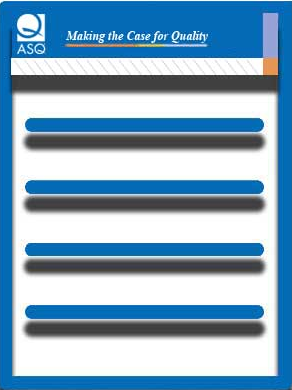 -A performance improvement team at Brazil's Samarco Mining facility focused on reducing iron ore pellet production costs.
-Using the DMAIC methodology and a variety of quality tools, the team uncovered root causes and created solutions to improve the efficiency of natural gas consumption.
-By implementing five low-cost solutions, the project delivered fuel cost savings of $8 million.
-The team was named a finalist in ASQ's 2014 International Team Excellence Award competition.
Download the entire case study (PDF) or continue reading below.
Find More Case Studies
Search Examples of Quality Success in Manufacturing
The ASQ case study collection contains more than 1,700 examples of quality solutions to real-world problems. Find other case studies in the manufacturing industry to learn about how organizations around the world are using quality tools and other quality techniques to improve processes, save money, improve production, and drive revenue.
Samarco Case Study
About Samarco Mining
Founded in Brazil in 1977, Samarco Mining produces iron ore pellets through the transformation of low-grade ore into a high added-value product for the global steel industry. Headquartered in Belo Horizonte in the state of Minas Gerais, Samarco employs more than 2,500 people in three production facilities. In 2012, Samarco sold its products to steel plants in 25 countries around the world. The company was recognized in 2013 as the best mining company in Brazil and the second largest one by the trade magazine Exame.
Seeking Improvement Opportunities
In keeping with a new corporate strategy from 2012 for improving value by increasing production and reducing expenses, an operational excellence team at Samarco uses sophisticated business analyses to define opportunities for improvement.
One such analysis in January 2012 involved a simulation of the production chain, which highlighted a significant gap between budgeted expenses and actual expenses at Samarco's Pellet Plant 2.While production processes in this type of industrial plant have many variables, it was determined that natural gas consumption was the primary factor creating the expense gap.
Once potential projects are identified at Samarco, a comprehensive prioritization analysis is conducted to determine the impact on the organization's strategy deployment, urgency, the potential value added, etc. The natural gas consumption project scored 90 out of 100 points on a selection matrix, making it a highly suitable project for a define, measure, analyze, improve, control (DMAIC)-based project led by a Six Sigma Black Belt.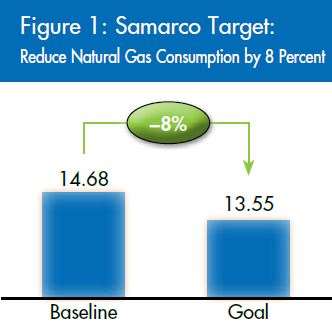 Simulation results showed that the budget gap could be closed by focusing on the variable costs of natural gas. As depicted in Figure 1, the project objective was defined as follows: To reduce natural gas consumption in the Plant 2 furnace from 14.68 to 13.55 Nm3/ton (normal cubic meter per ton) by December 2012.
Establishing and Preparing the Project Team
To reach this ambitious goal, a cross-functional DMAIC team was established and included the following employees:
Moises da Cruz, senior process technician
Diogenes Rosa, control room technician
Valdeny Silva Nogueira, control room technician
Jurandyr dos Santos, control room technician
Fernando Queiroz, control room technician
Fernando Artilha, shift supervisor
Fabio Oliveira, control room technician
Devalter dos Santos, control room technician
Maycon Athayde, pelletizing process engineer (project leader and Six Sigma Black Belt)
First, the team identified three main knowledge areas members believed were vital for the project's success: quality tools, production process knowledge, and metallurgical skills. To move forward and work effectively, there were two areas warranting further training:
A production overview focusing on the project context and process concepts
Six Sigma Yellow Belt training
Continue Reading ...
To continue reading this case study to learn how Samarco cut iron ore pellet production costs by $8 million, download the entire PDF.
For more information
About the Author
Janet Jacobsen is a freelance writer specializing in quality and compliance topics. A graduate of Drake University, she resides in Cedar Rapids, IA.