Journey to Perfect: Mayo Clinic and the Path to Quality
Materials for Instructors and Discussion Leaders
There are several ways to incorporate the "Journey to Perfect: Mayo Clinic and the Path to Quality" case study in a classroom setting, in staff learning and development, and for independent learning.
It may be particularly effective in the following environments:
Within the curriculum of an undergraduate or graduate management course to demonstrate quality implementation and its impacts for an extremely complex organization
Within the healthcare industry to demonstrate that using quality tools and approaches to deliver the best patient outcomes is not counterintuitive to reducing costs
As a real-life demonstration of a large-scale quality transformation for executive education
Need Assistance With Materials for Your Lesson Plan?
Case Study Components

Read the concise version of the case study article, published in the July 2012 issue of QP.




Download an expanded version of the case study, created especially for instructional purposes. Part I is the situation analysis and poses the challenges that the Mayo Clinic faced in its transformation efforts.Part II details some of the deployment activities that Mayo Clinic undertook in its journey to quality.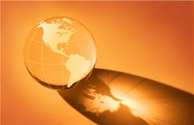 View a webcast presentation by Jim Buckman on the Next Generation of Quality Leadership, an initiative to explore how the body of knowledge on quality is changing as the quality leaders of the next generation emerge. Buckman also explains the substance of the Mayo Clinic case study in the context of the Next Generation initiative.



The voices of Mayo Clinic's quality transformation share how the organization created patient-centered, reliable care across more than 70 locations.
The first half is a presentation to the Masters of Engineering Management (MEM) Program and the McCormick School of Engineering of Northwestern University, led by key members of the Mayo quality team, Dr. Stephen Swensen, M.D., M.M.M., Chief Medical Quality Officer, and James Dilling, M.E., Chief Administrative Quality Officer. Approximately 35 minutes.
The second half is a question and answer session with Swenson, Dilling, and the student audience. Approximately 40 minutes.
Presentation Slides
To reinforce learning from the written and video case study and to foster class discussion, incorporate these recommended presentations into your lesson plans:
Introduction to "Journey to Perfect" (PDF), an introduction to the case study team and the substance of the case.
Six Sigma Deployment (PDF). Kevin Linderman of the Carlson School of Management, University of Minnesota, presents the basic elements of a good deployment plan and some of the critical success factors.
See recommended resources to help continue your exploration of topics related to quality management, organizational culture, transformation, and more, many available online from ASQ.
Learning Objectives
High-level objectives:
Demonstrate the efficacy of using quality as a strategic driver to the transformation of an organization
Understand the key inflection points that lead a company to transformation
Manage major change within an organization
Use theories and approaches to design a quality system that will work with an organization's unique culture and structure
Case-study-specific objectives:
Understand the design of a continuous improvement system
Demonstrate the integration of the core principles of quality into an operating system
Explain the educational and training curricula and processes that enable the considerable number and depth of process improvements necessary for the successful implementation of a quality effort
Analyze the development of a transparent, widely-communicated system of measures and controls when there is organizational willingness to change and pursue strategic objectives
Key Lessons
Lessons learned from Mayo Clinic's quality transformation include the following:
Quality initiatives are most successful and produce the greatest outcomes when they are a strategic imperative tied to the organization mission.
Strong leadership at all levels of the organization is essential to make quality improvements. Strong leadership will not occur if it is not participative.
Many companies will experience inflection points – points at which a deep re-thinking of strategy and different ways of deploying strategy deep into the organization occurs (see notes on inflection points)
Though cultural change is very difficult, it is imperative to facilitate a real quality transformation.
Standardization and standard work is critical to reduce errors, waste and mistakes.
Education of personnel in quality principles and practices is critical but a tailored approach that fits the culture of the organization is key.
Knowledge and information systems geared to best practices and innovation are essential to make quality advancements
Measurement on quality outcomes should be transparent and widely distributed to all stakeholders.
Some types of quality improvement (e.g. reducing errors, standardization, the elimination of waste) reduce cost while others (such as implementing new technologies) may increase costs. But that new technology is what may give the organization the market advantage.
Discussion Questions
Provide students with the following questions as they explore the path Mayo Clinic took to facilitate in-class discussion and critical thinking.
What is your definition of "quality?"
Share an experience of a time when you received a service or product that was of "poor quality."
How would Mayo or other healthcare organizations define quality?
What quality goals would a healthcare organization, such as Mayo, aspire to?
What were Mayo's challenges in achieving its organizational transformation?
What effect did the report "To Err is Human" have on Mayo?
What role did Mayo's leaders play in its journey to quality?
All organizations have a culture. Why is it important to align the organization's culture with its larger goals?
The Institute of Medicine report, To Err Is Human, challenged clinics and hospitals to strive for 100 percent compliance in hand washing to help eliminate the spread of pathogens . What measures did Mayo take to increase the rate of hand washing before examining or treating patients? What quality principles are illustrated by these measures?
What purpose does the Quality Academy at the Mayo Clinic serve? Who should participate in the Academy and how should they encourage or require participation?
What quality measures should Mayo monitor?
What was the effect of quality improvement on the organization's costs?
What did Mayo do to spread its blood thinner administration best practice throughout its various hospitals and clinics?
Can you think of ways that organizations in different industries can use quality to make improvements?