Journey to Perfect: Mayo Clinic & the Path to Quality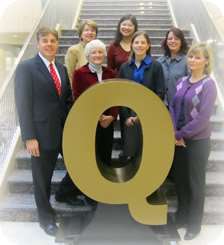 In partnership with Northwestern University and Buckman Associates, ASQ presents a case study detailing the system-wide transformation achieved at one of the most respected names in healthcare worldwide.
Part of an initiative to explore the "Next Generation of Quality Leadership," this case study package includes a video presentation of the story of the Mayo Clinic, an article in the July 2012 issue of Quality Progress magazine, and online materials for instructors to incorporate into classroom activities.
All case study materials are available open access when you register with your email address.


You will learn:
The history of Mayo's quality journey and the development of its culture of quality
How Mayo leaders drove a system-wide transformation using a unique quality model that combines aspects of continuous improvement, Toyota's total productive maintenance system, the Baldrige Criteria for Performance Excellence, Six Sigma, and lean
About Mayo's Quality Academy for training the next generation of leaders in healthcare quality
Mayo's results:
Safer healthcare that is less expensive than the U.S. average
A 5-to-1 return on its investment in quality
Standardized processes that achieve near perfect outcomes in hand hygiene, administration of Warfarin, and Medicare reimbursement for joint replacements
Find More Case Studies
Search Examples of Quality Success in Healthcare
The ASQ case study collection contains more than 1,700 examples of quality solutions to real-world problems. Find more case studies in the healthcare industry to learn about how organizations around the world are using quality tools and approaches to improve processes, save money and drive revenue, and increase customer satisfaction.
Case Study Components
Read the concise version of the case study article, published in the July 2012 issue of QP.


Download an expanded version of the case study, created especially for instructional purposes. Part I is the situation analysis and poses the challenges that the Mayo Clinic faced in its transformation efforts.Part II details some of the deployment activities that Mayo Clinic undertook in its journey to quality.
View a webcast presentation by Jim Buckman on the Next Generation of Quality Leadership, an initiative to explore how the body of knowledge on quality is changing as the quality leaders of the next generation emerge. Buckman also explains the substance of the Mayo Clinic case study in the context of the Next Generation initiative.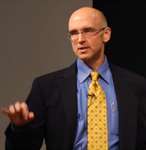 The voices of Mayo Clinic's quality transformation share how the organization created patient-centered, reliable care across more than 70 locations. Hear from Dr. Stephen Swensen, M.D., a world-class radiologist and chief quality officer at Mayo Clinic; James A. Dilling, co-administrator of Mayo's Office of Quality; and Martha McClees, director, Strategic Funding Office, Mayo Clinic.



Especially for Educators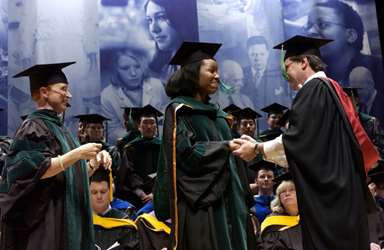 Exclusively online, find materials you can incorporate into classroom instruction or discussion groups.
Use the recommended learning objectives, discussion questions, extended bibliography of resources, and presentation slides contributed by faculty of Northwestern University and the University of Minnesota to structure your own lesson plan.
Request permission to distribute materials to participants in your class or discussion group.






Behind the Story: Key Partners and Sponsors
Northwestern University Advanced Media Team: Mark Skala, Erin Delaney, Deirdre Lee, Nick Gertonson, Eric Choi
Buckman Associates: Tim Buckman, Mary Beth Buckman, Jim Buckman
Robert W. (Bob) Galvin and the Galvin Family Foundation
Mayo Clinics & Foundation
Corning, Inc.
The McCormick School of Engineering, Northwestern University, and the Master's of Engineering Management Program
Related Resources