K&N Management
Solid Commitment to People Is Main Ingredient for Texas Restaurant Excellence

In 2010, K&N Management became the second food service recipient of the Malcolm Baldrige National Quality Award and the first restaurant group ever to receive the Texas Award for Performance Excellence.

Read the case study (PDF, open access).

Climb to the Top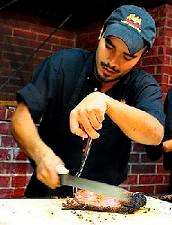 K&N Management was one of seven organizations receiving a 2010 Baldrige Award.
Read about all seven 2010 recipients in the April 2011 issue of QP magazine (members only).
Also read the K&N Management Organizational Profile published on the Baldrige Performance Excellence Program website.






About K&N Management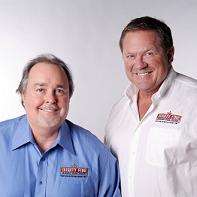 K&N Management, led by Ken Schiller and Brian Nolen, owns and operates Mighty Fine Burgers, Fries & Shakes, with three locations in Austin, TX. The company is also the licensed developer for four Austin-area locations of Rudy's "Country Store" and Bar-B-Q, a popular franchise with origins near San Antonio, TX. Approximately 480 employees work in the company's combined seven locations.
Quality Texas Foundation:
Encouraging and Recognizing Excellence

Learn more about the
Quality Texas Foundation and the
Texas Award for Performance
Excellence (TAPE).