Mega Pack Line Blow-Up: DMAIC Roadmap Leads Boston Scientific Heredia to Reengineer Packaging Lines
by Daniel Calvo Camacho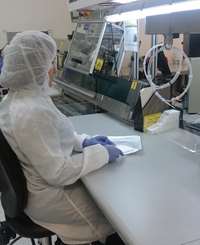 The Mega Pack Line Blow-Up Project at Boston Scientific, Heredia (Costa Rica) was intended to implement an efficient continuous-flow packaging line in the Amplatz Super Stiff™ Guidewires area. The project focused on integrating the sub-assembly operation within the hooping, packaging, and boxing areas, plus the installation and validation of an automated pouch sealer.
Using a DMAIC roadmap to identify and achieve positive results, the project resulted in a savings of more than $100,000 and positively affected many other aspects of production.
Case Study At a Glance . . .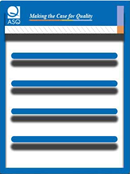 Corporate rates of improvement at Boston Scientific represent a yearly challenge and opportunity to improve and exceed different operation indicators such as service and efficiency, safety, quality, and cost within the company.

A DMAIC roadmap provides a standardized and recognized set of tools to be used as methodology during part of the project implementation, based on a lean manufacturing point of view.

Core team members and product builders within the Amplatz Super Stiff™ Guidewires area worked together to improve efficiency, increase safety, and save money using a DMAIC roadmap.
Download the entire case study (PDF) or continue reading below for project highlights.

Find More Case Studies
Search Examples of Quality Success in the Medical Devices Industry
The ASQ case study collection contains more than 1,700 examples of quality solutions to real-world problems. Find other case studies involving the medical devices industry to learn about how manufacturers are using quality tools and approaches to improve processes, medical devices, and save money.
Boston Scientific Case Study
About Boston Scientific, Heredia
Boston Scientific is one of the largest recognized global companies dedicated to the design, manufacturing, and distribution of less invasive medical devices. Its products are used to treat a wide range of medical conditions, including heart, digestive, pulmonary, vascular, urological, women's health, and chronic pain. Installed in 2004, the Boston Scientific site in Heredia, Costa Rica, manufactures guidewires used for vascular and urological procedures, and ablation catheters to treat heart arrhythmias. There are more than 700 employees at the site.

Why Quality?
In the fourth quarter of 2012, during routine metrics review, core team members within the hooping, packaging, sealing, and boxing of Amplatz Super Stiff Guidewires production areas detected multiple opportunities for improvement due to waste in nonvalue-added activities, replication of inspections, space utilization, idle times, an operator-dependent sealing process, and lack of one-piece flow due to manufacturability of the cell design. This improvement opportunity was strategically planned to be executed for the following year.
The major changes incurred and tools used as part of this project were the implementation of an automated band sealer in replacement of the old manual sealers, and the application of process simulation software to estimate future production outputs. The second major change was the rebalance of the line to obtain a one-piece flow, applying lean manufacturing tools.
Reengineering the Guidewire Packaging Production Process
An Amplatz Super Stiff is a guidewire constructed of a flat wire that produces a larger inner core, increased stiffness, added strength for easier access, and better stability during catheter placement and exchange, which is ideal for use in severely obstructed tracts. It is used during the diagnosis of interventional or endoscopic biliary procedures. It is provided with polytetrafluoroethylene (PTFE) coating to reduce friction of the device during clinical procedures. It is offered in .035 in. and .038 in. diameters with either straight or J tip configurations. The product is inserted in a carrier tube (hoop) and then is packaged in a pouch. This particular device is shared among three different divisions in hospitals: peripheral interventions, urology, and endoscopy.

Cross-section of an Amplatz Super Stiff Guidewire
Define
The hooping, packaging, and boxing areas of Amplatz Super Stiff Guidewires were found subject to improvement in the following areas (see Figure 1):
Efficiency
Reducing transportation of materials (by 285 feet)
Headcount reduction (direct labor) to eliminate nonvalue-added activities
Optimization of inspections and process flow by eliminating repeated activities
Integrating current cell station in a one-piece flow manufacturing line, reducing cycle time, improving quality inspections, and reducing scrap of components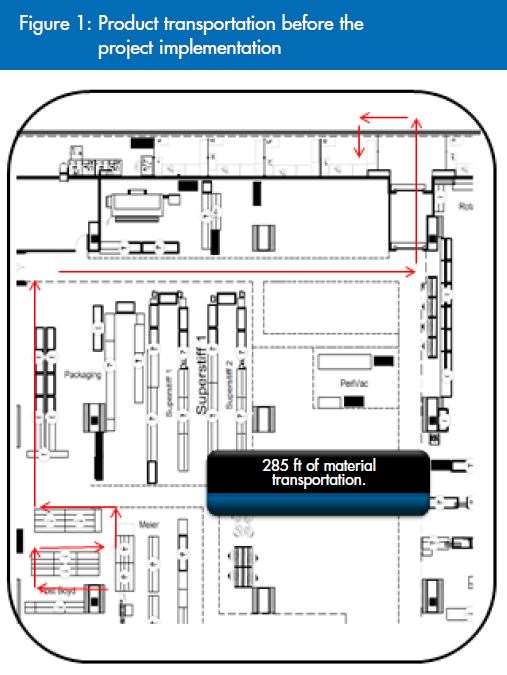 Measure
According to the work content graph, the output of the hooping, packaging, and boxing areas was about 3,600 units from both shifts. The total amount of product transportation is 258 feet during hooping and boxing. In terms of head count, the state of direct labor needed for the operations of these areas is 29 operators. Finally, inspection activities repeated by multiple individuals, such as cosmetic defects, were found in the packaging and boxing areas, leading to inefficiency and delay of operations.
Continue Reading ...
To continue reading this case study, download the complete PDF article.
For more information
About the Author
Daniel Calvo Camacho has worked as a manufacturing engineer at Boston Scientific, Heredia Facility since 2008. He earned a bachelor's and licentiate degree in industrial production engineering from the Instituto Tecnológico de Costa Rica, and is currently pursuing a master's degree in innovation management at Eindhoven University of Technology – Netherlands.