 Quality Progress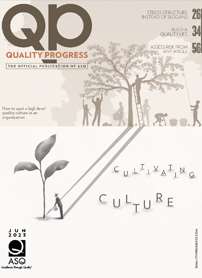 Open Access
Cover Story
Identifying the telltale signs that an organization is cultivating a strong quality culture.

For quality and operational excellence to blossom, top management must be committed to a culture of quality.

A new model can help you assess the structure of your organization's quality culture and make necessary changes to drive improvement.

Three quality fundamentals to create a culture of quality in your own life.
Editor's Picks
Here's a roundup of great resources you don't want to miss.
Reaction Gauge
What are the most important basic quality tools to master if you want to have a career in quality?

Discussions Subscribe for Newsletters
Don't have an ASQ account? A free ASQ account will be created by subscribing to an enewsletter. Stay in the Loop Ask an Expert
Have you run into a problem you can't seem to solve? Look no further. QP's experts provide answers and insights to your toughest questions. Submit your Question Today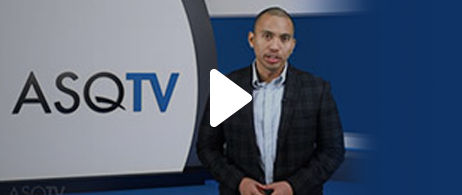 ASQ TV: A Quality Journey Success Story
Quality is more than a profession or a series of tools. Hear from Prashant Hoskote Max India Ltd. who says it's about changing the culture of your organization.


Watch This Episode