Featured Book
Featured Book
Baldrige Users Guide, 2019-2020
John Vinyard, July 2019
"For us at SSM Health Care, Baldrige has provided three essential things: a focus, a framework, and discipline. We now focus on the things that matter most to our patients. We look at our organization through the broad framework of Baldrige. And we have the discipline to stop doing things just because we've always done them.
This book will be an enormous help to organizations that are truly interested in improving the work they do. It is an outstanding resource for any organization that is pursuing performance excellence."

Sister Mary Jean Ryan, FSM
President/CEO, SSM Health Care
The first Baldrige Health Care Recipient
"These Baldrige resources add great value to both leaders and organizations who are on their Baldrige journey. At Florida Sterling, we appreciate these translations as a way to help organizations demystify the Baldrige language and, quite frankly, put the criteria into plain English."

Dione Geiger
President, Florida Sterling Council
Southeast Partnership for Business Excellence
"The Baldrige Users Guide (BUG) provides detailed approaches for understanding the Baldrige criteria. The content is presented in a manner that translates from the boardroom to the front line and is full of valuable strategies to champion transformation. Our copies of the BUG serve as excellent references and resources for performance excellence. The BUG is a necessary read for any organization looking to drive improvement."
Maggie Ozan Rafferty
Chief Experience Officer, Blessing Health System
Member Price: $
63.00
List Price: $

89.00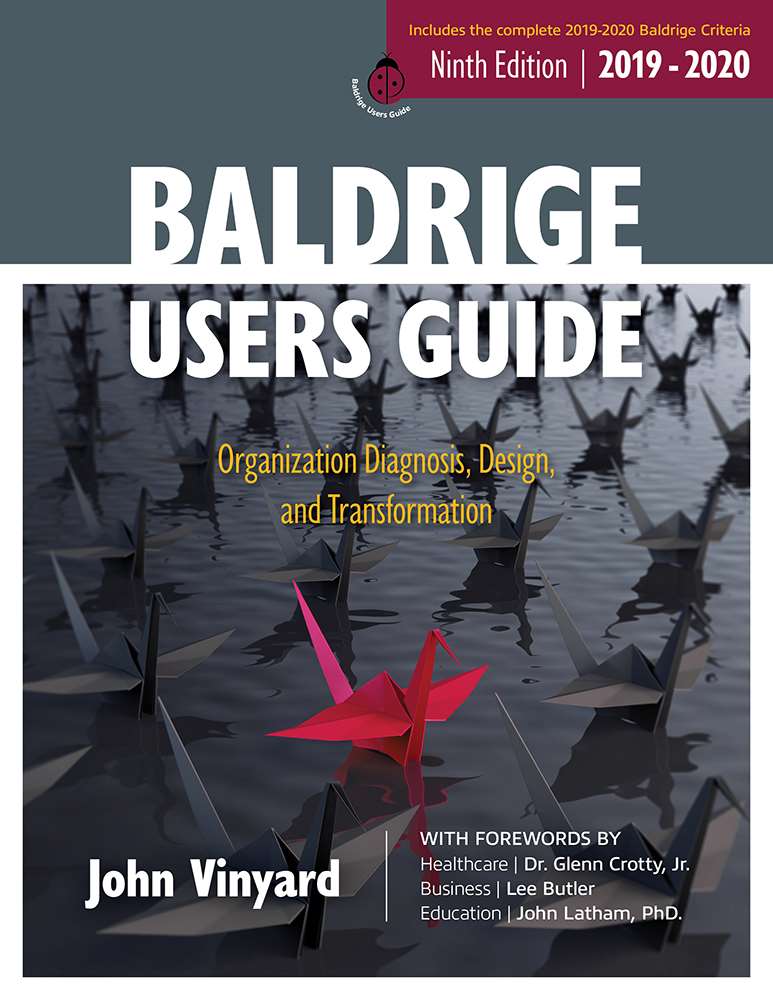 ---
---
Contact Quality Press
North America: 800-248-1946
Mexico: Mobile/cell 001-877-442-8726;
other phone 001-882-442-8726
All other locations: +1-414-272-8575
Fax: 414-272-1734
Email: qpress@asq.org
---
---
Subscribe to Quality Press News
Our monthly e-newsletter
Become an Author
View our proposal guidelines, including current calls for authors.
---
Coming soon to Quality Press
July
Baldrige User's Guide, 2019-2020 (H1565)
Lean Six Sigma in the Age of Artificial Intelligence (P1647)
Learn more about Quality Press
Find information about ordering and connecting with Quality Press.