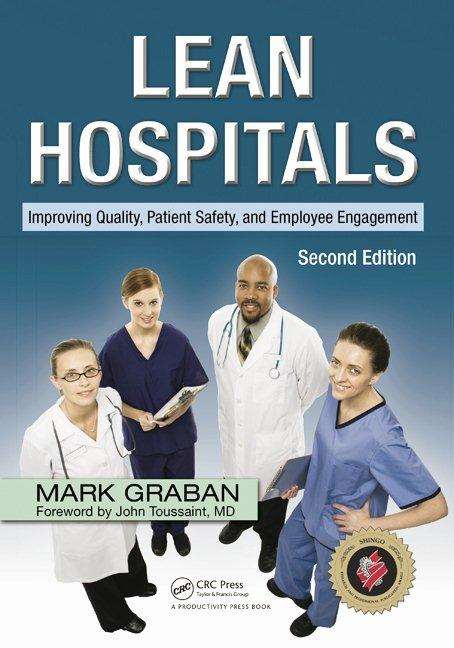 Lean Hospitals
Improving Quality, Patient Safety, and Employee Engagement, Second Edition
Mark Graban
Dimensions: 6 x 9
ISBN: 978-1-43987-043-3
Item Number: P1460
Member Price: $
58.95
List Price: $

58.95
Looking to purchase for a course or large group?
Keywords
Lean healthcare
quality improvement
employee engagement
Description
Building on the success of the Shingo Prize-Winning first edition,
Lean Hospitals: Improving Quality, Patient Safety, and Employee Engagement, Second Edition,
explains how to use the Lean management system to improve safety, quality, access, and morale while reducing costs. Lean healthcare expert Mark Graban examines the challenges facing today's health systems, including rising costs, falling reimbursement rates, employee retention, and patient safety.
The new edition of this international bestseller begins with an overview of Lean methods. It explains how Lean practices such as value stream mapping and process observation can help reduce wasted motion for caregivers, prevent delays for patients, and improve the long-term health of your organization. In addition to a new introduction from John Toussaint, this updated edition includes:
New and updated material on identifying waste, A3 problem solving, employee suggestion management, and strategy deployment
New case studies—including a new Kanban case study (Northampton General Hospital) and another that ties together the themes of standardized work, Kanban, 5S, visual management, and Lean leadership for the prevention of patient harm
New examples and updated data throughout, including revised chapters on patient safety and preventing medical errors