Handbook of Investigation and Effective CAPA Systems, Third Edition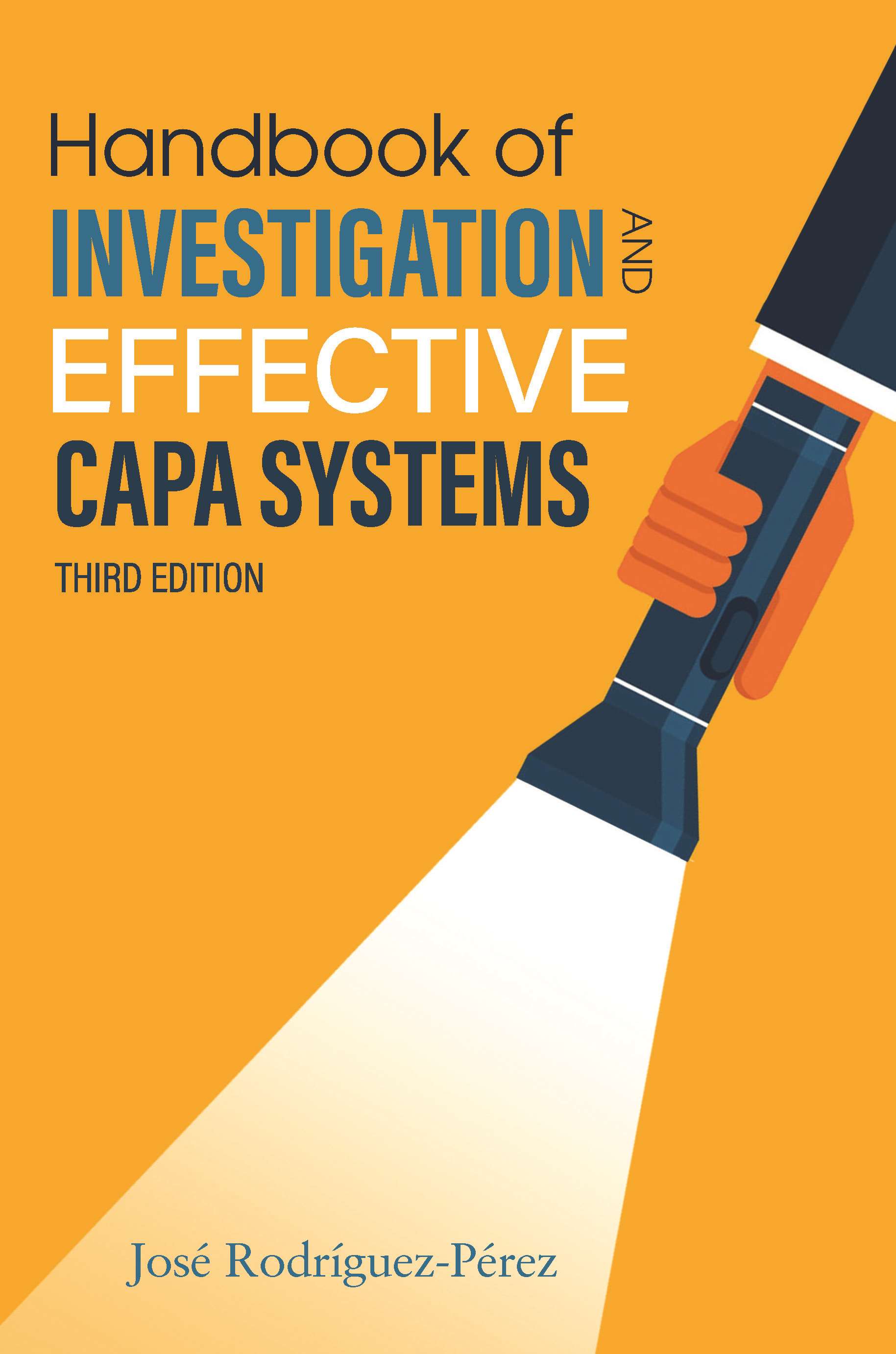 Handbook of Investigation and Effective CAPA Systems, Third Edition
José Rodríguez-Pérez
Softcover,
256 pages, Published 2022
Dimensions: 6 x 9 inches
ISBN: 978-1-63694-011-3
Item Number: H1589
Member Price: $
49
List Price: $

70
Looking to purchase for a course or large group?
Keywords
CAPA
quality systems
FDA
regulated industries
medical devices
Description
Worldwide regulatory agencies perform many inspections annually, and all too often investigation and CAPA system violations are at the top of the list of infractions. Life-sciences regulated companies (not only FDA-regulated ones) must ensure their investigation and CAPA systems look beyond the 'usual suspects' to identify other quality issues in order to minimize risks (including safe ones) and reduce costs.

Enhancements to this third edition include:
• A new section linking the investigation and CAPA programs with the overall quality culture of the company
• Fully updated, current versions of regulations including U.S. FDA, EU, ISO 9001, and ISO 13485
• Updated inspectional observations from the U.S. FDA and U.K. MHRA
• A revised investigation and CAPA processes chapter, which has an improved barrier analysis section, including detailed flowcharts describing the barrier analysis process
• New charts and information related to the investigation of human errors; the human factor section includes information about training and competence
• A new chapter devoted to analytical laboratory investigations, including a section covering the invalidation of testing results
• Updated forms and examples of the different elements of the investigation and CAPA plan, including new case studies; a revised diagnostic tool used for investigating human error

José (Pepe) Rodríguez-Pérez, PhD, is president of Business Excellence Consulting, Inc., (BEC), a Puerto Rico-based, consulting, training, and remediation firm that focuses on the areas of regulatory compliance, FDA-regulatory training, and risk management. He is a biologist with a doctoral degree in biology from the University of Granada (Spain). Over his career, he has served as an educator, a technical services manager, and as a science advisor to the FDA.