Data Integrity and Compliance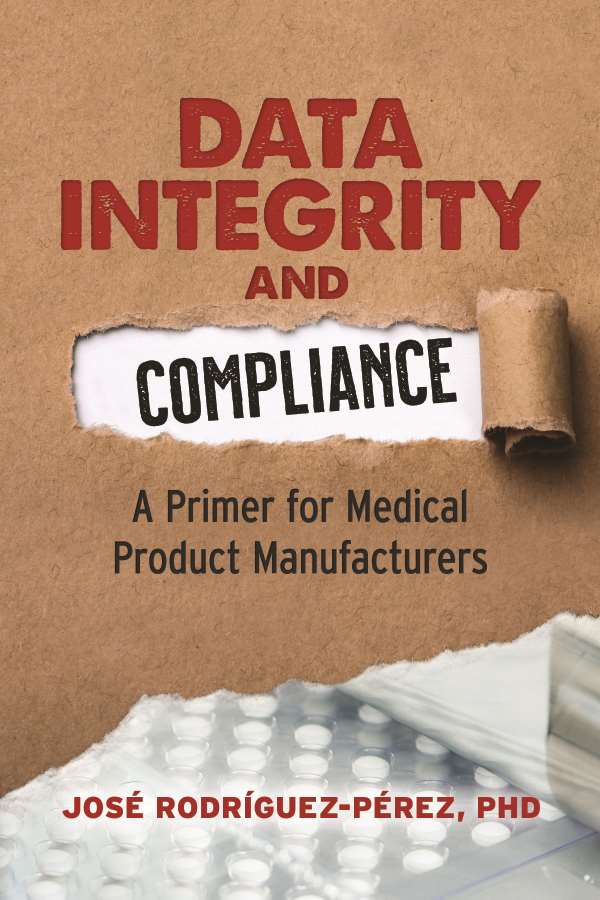 Data Integrity and Compliance
A Primer for Medical Manufacturers
José Rodríguez-Pérez Phd
Hardcover,
273 pages, Published 2019
Dimensions: 6 x 9
ISBN: 978-0-87389-987-1
Item Number: H1562
Member Price: $
42.00
List Price: $

60.00
Looking to purchase for a course or large group?
Keywords
data integrity
data compliance
medical product manufacturers
implementation guidance
healthcare
Description
Data integrity is a global mandatory requirement for the regulated healthcare industry. It is more than a mere expectation—it's a basic element of good documentation practices, one of the most fundamental pillars of a quality management system. Robustness and accuracy of the data submitted by manufacturers to regulatory authorities when bringing a medical product to market are crucial.
The purpose of this book is to consolidate existing data integrity principles and expectations from several regulatory sources—including the U.S. Food and Drug Administration, World Health Organization, and European Medicines Agency—into a single and handy document that provides detailed, illustrative implementation guidance. It serves as a means of understanding regulatory agencies' position on good data management and the minimum expectation for how medical product manufacturers can achieve compliance.